Paula E. Downing
This science fiction novel is by author Paula E. Downing who aside from being a brilliant author has some other job titles as well. Paula works as a managing attorney of five Legal Aid offices and is also the Public Defender for the White Mountain Apache Tribe.
Career
She managed to sell her first two novels in 1989, Mad Roy's Light and Rinn's Star, and has had no trouble selling many others after that. This book review of A Whisper of Time focuses on a story about humans and aliens and a complex plot that will prove interesting to many.
A Whisper of Time Book
Englishman in New York
If you happen to like this book by Paula, another great choice is her amazing science fiction Trilogy, called Cloudships of Orion. We covered two of the books in our standalone articles. Check out one of them in our Maia's Veil book review.
As for this story, we find that it is definitely an interesting one with a fun plot that involves a young alien who is trying to fit into the society of humans. How she came to be on Earth is as a result of her alien city being in ruins and was found there, alone, scared, nowhere to go and no one to take care of her.
Check Price on Amazon
Adoption
The humans who found her there actually first went to look for this child's parents as they didn't want  to leave her alone to die. But, when they came to find the horrible truth about what happened there, they decided to adopt this young alien child as the first alien that would live alongside humanity.
Medoret
As the story progresses, we find out that Medoret, the young alien girl, is going to live and be raised by the archeologist who initially found her in the ruined alien city.
As we discover more about this strange alien character, we find out that, to no one's surprise, she is bothered by her early years as something terrible must have happened to find her city being in ruins and to see such destruction to a young girl's home. As Medoret grows up, she becomes more curious and begins to study the glyphs that told her city's history and were written on the stones of the remaining ruins.
Mystery of Origin
So, as you will find out from this book review of A Whisper of Time, the main thing that is happening as you dive deeper into the novel is Merodet being determined to find out everything about her origin. Many mysteries lie ahead of her and she won't stop until she knows absolutely everything there is to know.
Overall, Paula's writing of science fiction stories is definitely a well-established one as she focuses on pretty interesting things that will amuse many readers, especially fans of interesting mystery stories about strange alien worlds and mysterious pasts. Her Trilogy, Cloudships of Orion is another great story that focuses on interesting science fiction terms such as fun space travel. Take a look at one of the books of the series in our Siduri's Net book review.
Check Price on Amazon
Author
Books and Authors From the Same Genre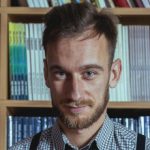 Robert is a science fiction and fantasy geek. (He is also the best looking Ereads writer!) Besides reading and writing, he enjoys sports, cosplay, and good food (don't we all?). Currently works as an accountant (would you believe that?)