Sarah Dessen
Great writer Sarah Dessen was born on the 6th of June, 1970, in Evanston, Illinois, United States of America. Dessen is an American author whose works belong to the romance and realistic fiction genre.
Sarah Dessen has amassed a number of awards as a result of her superb novels; these include the Margaret A. Edwards Award, the ALA's Best Fiction for Young Adults, and the School Library Journal Best Book award.
Along for the Ride Book
Life and Education
As we noted, Dessen was born and raised in Evanston, Illinois. Her parents were Cynthia and Alan Dessen. Both Cynthia and Alan worked as professors at the University of California, teaching Shakespearean literature and classic novels.
Sarah went to the Greensboro College in Greensboro, North Carolina, however, she opted to take leave seeing as she had the chance to study at the University of North Carolina at Chapel Hill. Sarah graduated with the highest of honors in Creative Writing.
Check Price on Amazon
Career
As a means to afford for herself as she was trying to make a name in the writing world, Sarah worked as a waitress at a Flying Burrito, located in Chapel Hill. The day was dedicated to writing, while the night was spent waitressing.
Upon the publication of her debut novel named That Summer, in 1996, Sarah resigned from her job as a waitress. Since then her novels have consistently been successful both in the commercial and in the critical sense.
At the present moment, Sarah Dessen resides in Chapel Hill, North Carolina. Sarah has one child. We wrote a standalone article about her work. If you are interested, make sure to check out our selection of the best Sarah Dessen books. With that noted, we can now give our book review.
Standalone Novel
This is without a doubt one of the greatest efforts of Sarah Dessen. It is a beautiful story whose power can only be felt when one really focuses on the story unfolding. It is a standalone novel that Sarah Dessen published in the year of 2009.
The main character of the story is Auden. Auden has fairly recently finished her high school days, though she was barely a typical high school student. We very early into the novel discover that Auden is a bit too somber and serious, devoted verily to studying.
This devotion to the books has cost her a lot of relationships and friendships and a lot of fun. If nothing else, at least she has been successful in enrolling to the University she wanted, so when August rolls around, she'll be off to that venture of life.
The Family Dynamic
Still, she is aware that she has missed out on a plethora of things that teenagers and adolescents enjoy. Her mother, of course, didn't do her a favor seeing as she was wont to get into the academic life a bit too much: she would bring graduate student at home, there were many a dinner party, and hitting the bottle was something that the professor was known to do.
Nonetheless, in front of her is sprawled out a brief window of a summer before her freshman year at University is to begin. Instead of staying at home with mother dearest, Auden decides to see how her father is doing, in Colby, and spend a couple of months with him.
Check Price on Amazon
Change of Scenery
Her parents had divorced some time ago, so that he has a new wife named Heidi – it is sufficed to say that Auden's mother doesn't think highly of her due to her feminine ways. Heidi and Auden's dad even have a newborn daughter whom they named Thisbe – father warmest like mother dearest is into the literary pretension, as well. A change of scenery will probably suit Auden, so she finds herself in Colby.
Certain Anticipation
Now, Auden's not used to what Colby is like. Even if she might have had certain anticipations about the town, they are certain to come crashing down. For one, Thisbe, like many newborns, is perpetually concentrated on crying, Heidi doesn't have the best of times herself, and her dad is submerged into a book so much so that he doesn't even notice her that much.
Auden gets a job, too. She is to keep the books for the shop of Heidi named Clementine's. In the shop work a few other female employees, who if mother dearest were around would be subject to blazing pretentious remarks. Auden, herself, isn't averse to a few silent thoughts of superiority, either. We covered one of Dessen's books in our review of the best teenage pregnancy books. So make sure to check it out!
Nocturnal Encounters
When nightfall sets, Auden can't fall asleep because she's an insomniac. Being that she is wholly incapable of sleeping at night, she goes out for a stroll. On her sauntering about Colby, she comes to meet an insomniac quite like herself. The person at hand is Eli. She's seen him around the last few days at various spots, but this is their first real interaction.
The two coalesce and spend some time together. Auden is happy to even have a chance at being normal; she soon learns that she's missed more than she ever thought, but for the time being, she can enjoy herself with Eli.
Plenty More
Theirs is a romance that warms one up. How the story develops and what happens next, our book review of Along for the Ride can't spoil, sadly; this is the reason why we suggest picking up the novel as soon as possible.
If you are looking for more similar books, take a look at our review of the best summer romance books, where you can find Sarah's name as well. A few other Sarah Dessen novels that you might like are Just Listen, This Lullaby, and Lock and Key.
Check Price on Amazon
Author
Books and Authors From the Same Genre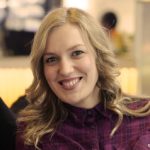 Alissa is an avid reader, blogger, and wannabe writer. (She's a much better cook than a writer actually). Alissa is married, has one human, one feline, and two canine kids. She always looks a mess and never meets a deadline.