Manu Herbstein
Manu Herbstein, the South African author who wrote this book and managed to receive a worthy prize for it which was the Commonwealth Writers Prize for Best First Book and it was the first time that this award was given for an e-book.
Amazing Story
In this Ama book review, you get to find out the story that was worthy of that amazing prize. One more important thing we feel the need to mention here is that the story of Ama is a story of the Atlantic Slave Trade and was thoroughly researched by this author who was a long time resident of Ghana.
Ama Book
| Photo | Title | Rating | Length | Buy |
| --- | --- | --- | --- | --- |
| | Ama, a Story of the Atlantic Slave Trade | 9.64/10 | 374 Pages | Check Price On Amazon |
The Adventure Begins
The adventure begins in the late eighteen century and continues on to the nineteenth as we meet the girl called Ama. She lived in northern Ghana just like the author, until she was kidnapped by a Dagomba party that raided her home and took her on a rough journey in slavery.
Check Price on Amazon
Asante
First, she was taken to the Kumasi capital, Asante. There, she was given to a young Asantehere who forced her to do things she didn't like. After that, her horrible journey continued as she was transported to Elmina Castle where, once again she becomes a lover to another man, this time the Dutch director-general of Elmina Castle. Eventually, she was finally placed in a slave plantation in Brazil.
Journey as a Slave
In her crazy and devastating journey as a slave, Ama's tale comes between the story of Tomba who is living a very solitary life, a cast out as a result of his father's previous role as a great general of the Jalonke in the Futa Jalon and a final battle that ended in his defeat.
Now, Tomba's life as a loner isn't that boring as he has a mission and constantly raids slave caravans for food and weapons. This is not only as a means of survival, it eventually leads to him forming a close group of slaves that form their own settlement.
Becoming a Threat
He was starting to become a big threat to the slavers who made their fortune and empire through slavery by rescuing the slaves and stealing food and weapons from the slavers themselves. At least that is the case until they finally capture him and enslave him.
We definitely do not want to give out the whole story in our book review of Ama: A Story of the Atlantic Slave Trade so that you can have the whole excitement of reading this adventure and finding out how it ends for yourself.
Heartwarming Story
You will find that the story is a heartwarming one, as well as thrilling and exciting due to the fact that there is quite a bit of action in there. On top of that, it is a well-researched story that explains the violence of slavery through Ama's experiences and the complexity of the business for the slavers.
Check Price on Amazon
Author
Books and Authors From the Same Genre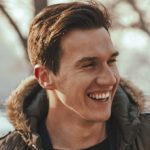 Michael is a graduate of cultural studies and history. He enjoys a good bottle of wine and (surprise, surprise) reading. As a small-town librarian, he is currently relishing the silence and peaceful atmosphere that is prevailing.