Stephanie Perkins
Not much is known of the intimate life or the more private details of authoress Stephanie Perkins' life. Still, by way of deduction from her wonderful bibliography and by the help of our friend, the Internet, we can say a few things on Perkins' account.
Career
Stephanie Perkins is a prominent writer from the United States of America. Perkins was born in South Carolina, US. She is most famous for her series Anna and the French Kiss, Lola and the Boy Next Door, her bestseller Isla and the Happily Ever After, and, of course, her soon to be adapted into a movie on the platform of Netflix, There's Someone Inside Your House.
The books of Perkins fall into a few different categories of genres, for instance, they are sometimes Young Adult centered, Contemporary, Romance, and even Horror.
Anna and the French Kiss Book Series
Life
Perkins, as we mentioned, was born and raised in South Carolina. However, it is known that she spent some time living in Arizona alongside her family. She attended universities in both Georgia and California. Perkins also lived for a year in San Francisco, after which she relocated to Asheville, North Carolina, so as to live with her spouse Jarrod Perkins. With all of that said, we can now take a look at our book review.
Anna and the French Kiss Series
This series from exceptional authoress Stephanie Perkins is one of her most famous and, also, one of her best series, to date. It is comprised of three books, as a whole. The series' books don't feature a recurring cast, as the characters are completely different in each subsequent entry. What remains is the broader theme in all of them. You can also find it on our list of the best romance series books.
They go as follows, by date of publication:
Anna and the French Kiss, published in 2010
Lola and the Boy Next Door, published in 2011
Isla and the Happily Ever After, published in 2014
Check Price on Amazon
Anna
The first of the books features a titular main character, Anna. Anna is a somewhat run of the mill, mediocre adolescent girl. Anna has just recently found herself being sent away to a boarding school, an American one, all the way to Paris, France.
Different Dreams
In spite of how unrealistic a sending away or a trip to Paris, of all places, might seem to the average reader, there's a lot going on about Anna that one can relate to.
Almost every teenage girl can admit to wanting to be with her friends all day, every day, wanting to have a boyfriend with whom they can kiss and the whole nine yards, and, of course, most of all, every teenage girl surely wants to be asked out to prom.
Anna isn't a character that subverts anyone's expectations. There's something common about her, but this commonness allows for her to be such a likable, sympathetic, and, above all, adorable character.
Loss of Friends
Of course, her eyes were dead set on spending her final high school year in Atlanta, with all of her friends. This is why she is so reluctant to be sent away all the way to Paris for her final year. That is, of course, until she comes by a certain Etienne St. Clair.
Etienne, himself, is handsome, attractive, charismatic, bright, but he also seems to have a girlfriend with whom he's pretty serious. Should Anna listen to her feelings and do whatever she can do try and get her coveted French kiss, or should she be just complacent and let the two of them be happy together?
Check Price on Amazon
Lola
In the second of the books, Lola and the Boy Next Door, we follow the main character, Lola. Lola is a designer whose style isn't the least bit normal. Lola used to have a family of neighbors whom she liked a lot; for instance, she was in love with one of the Bell twins, Cricket.
Heart in Two Pieces
However, when Cricket and his family moved away, Lola was left with her heart in two pieces. But, as it so happens, they're moving back home. Lola is dead set on not letting herself repeat the mistakes of the past. Things are very different from two years ago. Lola is smarter, has more self-esteem, and she has a boyfriend she loves.
Of course, when she begins seeing Cricket more often, the flutters of her heart can't be contained and she might just be ready to give in to the temptation of spending time with him all over again.
Nothing Special
Cricket, himself, isn't anything special. He can be awkward, he's not the most handsome guy in the world, but there's just something about him that draws Lola to him, even after all these years. We genuinely think it deserves its place among the best young adult romance books in our article. Make sure to check it out.
Bit Misleading
Now, we said that the cast isn't a recurring one. We might have lied a bit, just a tiny bit, in fact. In the final book of the series, Isla and the Happily Ever After actually does feature the fan-favorite characters from the previous two books, Lola, Anna, Etienne, and Cricket. They aren't extremely important to the story or the plot, but their inclusion is a happy one.
Check Price on Amazon
Isla and Josh
In this final book, we follow Isla as her crush on Josh since their freshman year at the same boarding school that Anna went to, seems not to be going anywhere. However, when summer comes, the two happen to meet and the rest is history.
Or is it? Well, soon enough, their senior year is here, and they have to deal with all of the problems, issues, but also with all of the joys of being in a relationship.
Wonderfully Synchronized
One thing we don't think has been given quite enough attention is the writing of Perkins. The romances that she can write are wonderfully synchronized to the way that the story is moving, slow in parts where the part is slow, and fast-paced when such a thing is merited. The pages of the books are limited, but the reader's heart yearns for more and more. Our Anna and the French Kiss book review is thus finished.
There's Someone Inside Your House is one superb book from Perkins, which will soon receive a Netflix movie adaptation.
Check Price on Amazon
Author
Books and Authors From the Same Genre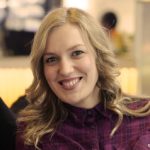 Alissa is an avid reader, blogger, and wannabe writer. (She's a much better cook than a writer actually). Alissa is married, has one human, one feline, and two canine kids. She always looks a mess and never meets a deadline.