Max I. Dimont
Appointment in Jerusalem is a book by author Max I. Dimont who is actually a biblical historian and is well suited to share his long researched thoughts on this topic that discusses his point of view about Jesus and his life. We covered his work in our article about the best Max I. Dimont books, check it out!
A Lot of Insight
It is not a very detailed book considering that it is only around 150 pages, but it sure does bring a lot of insight on this topic and you can read about a different perspective on this whole topic of Jesus. Find out what the author talks about from this book review of Appointment in Jerusalem.
Appointment in Jerusalem Book
Research of the Bible
Dimont examines a lot of facts and questions in this book that he has researched from the bible itself and from many other sources that he could get a hold of. His motivation and interest on this topic are what allow Dimont to write such fascinating words about his thoughts.
In the pages of this book that you get to read, well thought out things are discussed like Jesus' acceptance by his disciples as the promised Jewish Messiah where Dimont elaborates how others thought about this and what happened in the process of acceptance.
Jesus and His Miracles
Next is the topic of Jesus performing many miracles which only adds to his description of a powerful man who had a lot figured out and had the best of intentions for his people. Max makes sure to mention some of them as they improve upon the excitement of the story.
After these parts, comes the part about Jesus' persecution and his death. A difficult time for many, especially for his loved ones, as everyone watches what is happening to the best person that they know. What were thought as the hardest of times only prove to later lead to his resurrection which helps in Christianity later becoming its own religion.
Many Questions Answered
More on these topics is mentioned by the author as this Appointment in Jerusalem book review shows you what you will see in the book by Max I. Dimont that shows a bit of a different perspective about these events that happened 2000 years ago.
You get to see many questions answered with the opinion of Dimont and his own research that he has done like who was Jesus? Was he the Christian Messiah or a member of a Jewish sect? You can also check out another book from his talented mind in our The Jews in America book review.
Thought Process
Something that you will find fun to read as Dimont explains how he gets to the thoughts that he has. The story you read about in the book proves that the author thinks quite intelligently, but some might not agree with what he is writing about, however, fans of this type of religious and historic content will sure have a fun time reading about what Dimont thinks even though they might not find everything so fascinating.
The story deserves a shot by everyone who enjoys reading about theories about these things and it does make you think a lot on the topic and about the words that are written by the author himself.
Author
Books and Authors From the Same Genre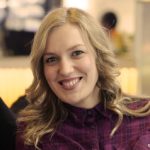 Alissa is an avid reader, blogger, and wannabe writer. (She's a much better cook than a writer actually). Alissa is married, has one human, one feline, and two canine kids. She always looks a mess and never meets a deadline.