Ralph Helfer
If you know who Ralph Helfer is, then you know what to expect from this memoir by him. For those of you who don't know this person, he is the author of this book and a famous animal behaviorist who was born in 1931.
In Ralph's long career, he managed to train so many animals to become the perfect actors and worked with many famous movie stars such as Elvis Presley, Clint Eastwood, Sonny and Cher, Marilyn Monroe, and many more. 
The Beauty of the Beasts Book
Wonderful Career
In this book review of The Beauty of the Beasts: Tales of Hollywood's Wild Animal Stars, you get to find out about the story of his wonderful career in training animals who always manage to become famous celebrities. The story is written by Ralph himself and you get to hear it from his own words. We included this wonderful book in our selection of the best Ralph Helfer books. Check it out!
Check Price on Amazon
Famous Animals
Who doesn't love seeing well trained and intelligent animals do outstanding performances in the most famous Hollywood blockbuster movies? These performances bring a special warmth to human hearts as they watch them on their TVs.
Ralph is a man who was amazing at his job, a man who always treated the animals with respect and never harmed any of them. You might know some of the elephants, lions, orangutans, and many more that he has trained to be ready for the big screen as some of them happen to be famous faces.
Famous Indeed
For example Clarence the cross-eyed lion, Gentle Ben the amazing and smart black bear, the Schlitz Malt Liquor Bull, Clint Eastwood's orangutan sidekick Clyde, and many others that have managed to become the stars of their own movies and movies that they have appeared in such as Charlie's Angels and The Ten Commandments.
Stunning Experience
You get a lot more in this book than just the story about Ralph's journey through his wonderful career, you get to meet many of these amazing and special animals personally as he shows a lot of pictures of them and outstanding stories about his experience with all of the amazing faces he has had the pleasure of working with.
Proper Celebrities
It's not every day that you get to read about a story from a man who has managed to produce so many stars, not human stars, but animal ones as his job is more difficult than training humans as he manages to make amazing celebrities from creatures that don't say a single word on camera. Try doing that and see if it is easy or not.
This is a story by Ralph himself and you get to read all about it as you get the book for yourself and find more than just the things we mention here in this The Beauty of the Beasts book review.
Loving Care
You get to see the tender loving care that Ralph provides for these creatures as it is a sure thing that this story will make your heart warm and your eyes tear up. In fact, after you read this book, you will probably head straight for the TV and try to find one of the movies that the animals that Ralph has trained appear in and see what we mean when we say that Ralph is a truly great man.
Check Price on Amazon
Author
Books and Authors From the Same Genre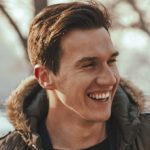 Michael is a graduate of cultural studies and history. He enjoys a good bottle of wine and (surprise, surprise) reading. As a small-town librarian, he is currently relishing the silence and peaceful atmosphere that is prevailing.