Toni Morrison
Beloved is a heartwarming fiction story by author Toni Morrison that was actually inspired by quite the tragic true story. Inspiration struck Toni when she read a story about a mother who killed her own child just to avoid her going back into slavery.
Margaret Garner
This woman was called Margaret Garner and her story was what made this fiction tale by Toni possible. It is set just after the American Civil War and you get to read this fictional story about the protagonist of this novel, Sethe, who was a former slave. Find out her story in this book review of Beloved. Look at our best post-civil war books review, if you are interested in this topic.
Beloved Book
Sethe
As you start the book for yourself, you will see that Morrison has spared no time to make sure that this story starts out nicely as she explains a thing or two about the main characters. She, of course, introduces the protagonist of the story, Sethe. We love Toni's work and that's why we made for you a selection of the best Toni Morrison books. 
As her story and the story of Beloved begins in 1873 in Cincinnati, Ohio, you find out that Sethe has an 18-year-old daughter named Denver and two sons. Only they live in the house after her mother in law passed away 8 years ago.
Check Price on Amazon
Devastating Times
Well, it's actually just Sethe and her daughter Denver as an even bigger tragedy had struck Sethe before as her two sons, Howard and Buglar, had run away from home at the age of 13. Those were definitely devastating times and just as Sethe thinks no more of that will follow, she has a terrible surprise waiting for her.
This story actually quickly turns into a ghost story as well as you find out more and more about it from this Beloved book review. The thing is, Sethe's two sons probably ran away because of this ghost that was haunting their house. They believe this because objects were often being thrown away by themselves through the room.
New Character
They also believe that this is the ghost of Sethe's eldest daughter. All of these events actually take place after Sethe had finally escaped slavery while the American Civil War took place. After a few pages of reading, a new character presents himself at Sethe's door.
His name is Paul D. and he was one of the other slaves from the plantation where Sethe and her husband were living in slavery called Sweet Home. This man manages to convince Sethe and Denver to accompany him on a journey that will prove to be life-changing for the characters. He convinces them and Denver actually leaves the house after a long time.
Beloved
On their way back is where this story gets super interesting as you will see in this book review of Beloved. As they are returning, they meet a young woman called Beloved. After a series of certain events, Sethe explains something to Paul that has been bothering her ever since they met Beloved. Sethe is a strong female character and for that reason, we include this book in our article about the best black feminist books. You should not miss it out.
She explains that after escaping from the slave plantation, she was located by her master and it looked like she and her children were going back into slavery again. She tells him that she is never letting her children end up in there again so she manages to kill her eldest daughter which she was only 2 years old then.
Interesting Events
And now she thinks that this young woman who calls herself Beloved might be her thought-to-be-dead daughter because the word Beloved was also the only word written on her gravestone.
Things definitely get way more interesting after these events which we will not give you any spoilers about in this Beloved book review, but you can definitely find out what happens next as you read the book for yourself. If you like this story, you should definitely look at our The Bluest Eye book review. 
Check Price on Amazon
Author
Books and Authors From the Same Genre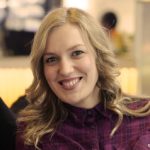 Alissa is an avid reader, blogger, and wannabe writer. (She's a much better cook than a writer actually). Alissa is married, has one human, one feline, and two canine kids. She always looks a mess and never meets a deadline.