Best Books about Japan
Amazing Place to Visit
Have you ever seen some movies or read articles about the world of Japan and how magical it looks everywhere you see it? Well, Japan is truly a great place to visit and travel to since they have traditions that they have been carrying out for centuries and they are still going strong with them.
The books that we are about to review here are a few of the best books about Japan in which you can learn about this magnificent country of wonders and thrill.
Unique Way
All of the books here will make sure to introduce you to this wonderful country and its history in their own unique ways. This book by Abby Denson is among the first of its kind that is going to show you Japan from the perspective of a cartoonist.
The contents inside feature beautifully written words with outstanding descriptions of the places discussed along with colorful and clear illustrations that will definitely make you visit this land a lot sooner.
Exciting Things
You get to read about and see the exciting things that happen in busy places like the huge city of Tokyo and what it is like in the peaceful Zen gardens all around as their beauty will make you want to stay there forever.
On top of visiting some of the most amazing places in Japan, you also get to see what kinds of traditional foods are most popular and most tasty there as the author describes them with taste and passion.
Check Price on Amazon
Up to Date Knowledge
From what this book by Fodor's Travel Guides has to offer, there is just no way that it wouldn't be included in this list about some of the top books about Japan.
This Japan travel guide is packed with up to date knowledge on the most exciting places to visit while traveling to Japan, some of the best foods to try, some of the best attractions to view, and places where you will have the most fun at.
Long Vacation Required
Also featured inside are detailed maps of many places so that you don't get lost and ruin your holiday and the accurate and high-quality color photos are definitely not to be taken for granted as they will provoke you to visit these places that are featured. If you want to know more about the culture, don't miss our selection of the best books about Japanese culture.
You'd better prepare for a few more days of vacation as the places that Japan has to offer will definitely make you want to stay longer.
Check Price on Amazon
Fun Style
Now it's time for the children to get educated on the most important and fascinating things that Japan has to offer. This book by Willamarie Moore offers the kids to learn about Japanese culture and traditions in a fun and thrilling manner. If you are looking for more similar books for your kids, take a look at our best Japanese books for children.
Thanks to the brilliant stories written in the book, children can have fun learning with a few very interesting and unique characters. The catchy songs also offer a nice way to learn something new about this magical land and still have fun.
Engaging Activities
The crafts and games, however, are definitely going to offer the best part of reading this book as these engaging activities are sure to offer the most value and still be able to keep children entertained while learning.
The main characters in the book are two friends, a boy and a girl, who are going to be taking the young readers on their adventures through the most interesting parts of Japan and learning along the way.
Check Price on Amazon
Prepared For Everything
This one might just be the best Japan book out there as it is the ultimate travel guide that won't take up too much of your time and will practically plan out your adventure while visiting Japan.
The book by Ken Fukuyama is designed so that you are prepared for almost any scenario a traveler might experience and you will definitely find out what we mean as you read the book for yourself.
Useful Information
The author has collected the most useful information for you to have the best time while in Japan, things like hours of working for the most popular places in Tokyo, Kyoto, Osaka, and Hokkaido will definitely make you feel glad you read them in the book.
The most common prices for almost anything a tourist might take interest in, some of the best destinations for a specific season are also included in the book, and a lot more useful information is in there that will definitely make you glad you read this before you started your journey in Japan.
Check Price on Amazon
Culture Basics
This book by Paul Norbury is the best thing to help you learn the basics of Japanese culture. Japan – Culture Smart! actually offers plenty of other books that introduce you to the basic culture of many different countries.
You get to read about how to behave while in Japan, how to control your attitude, what are sensitive topics that you definitely wouldn't want to address, learn about certain beliefs that might be different from your own, and much more.
Help You Behave
The book might not be for everyone, but it is definitely guaranteed to help you behave and have a problem-free trip to any kind of social gathering. The book offers knowledge in all sorts of areas about Japan in general, you learn a little about history, religion, tradition, foods, politics, customs, business, and a lot more. You will find that it is definitely one of the best books about Japan out there.
Check Price on Amazon
2 Week Trip
If you are looking for the top book about Japan that will prepare you to take a trip to Japan in a short manner of time, then you might just be in luck with this one.
The author has made sure that this would be the perfect book to make sure you are ready for a 2 week trip to Japan with all of the destinations, places to see, things to do, foods to eat, while in Japan.
Attractive Spots
Included inside is an amazing destinations list that shows you how to get around in some of the most attractive places in Japan like Tokyo, Kyoto, Hirayu, Takayama, and Osaka.
There are a few other lists included in this book such as a good to know list that tells you some more useful information about the places that you will visit, a list filled with the most useful tips to make your trip go smoothly, and much more.
Check Price on Amazon
Wonderful Content
The Little Book of Japan by Charlotte Anderson is also here to make sure that you are well aware of the popular traditions, places, things to eat, and much more about this magnificent country.
This book is particularly fun to read as author and Gorazd Vilhar make the perfect writer-photographer duo to present the wonderful contents of this book to you.
44 Essays
Inside are packed 44 essays that are sure to introduce you to many of the things that Japan is known for and all of the essays are accompanied by a series of astonishing photos that will make you want to go to Japan this instant. The book is definitely worth checking out if you want to see more of Japan.
Check Price on Amazon
Helpful
This edition of the National Geographic Traveler by Nicholas Bornoff introduces you to a new travel guide-like book that is definitely going to be of a lot of help to you if you want to know what to do and where to go when visiting the wonderful land of Japan.
You Can't Go Wrong
To be honest, you can't go wrong with any of the books that you see in this article as they all present some of the most interesting agendas for when going to Japan. The main difference between all of them is the authors' unique taste and find out which would suit you better.
Check Price on Amazon
Bit Different
The last book on this list is a bit different than the others as it tells the personal experiences of Rebecca Otowa herself while she was in Japan and it is also a book that has received an award for being one of the best books about Japan in 2013.
Definitely try not to miss out on this one as you get to hear a story from personal experience on what to do and where to go if you decide to have a holiday in Japan.
Knowledge
Try to choose which one of these will suit your style of preparations on what you want to know and learn about this great land and definitely give some of these books a shot if you are looking for more knowledge about these things found in these best books about Japan.
Check Price on Amazon
Author
Books and Authors From the Same Genre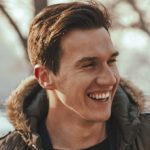 Michael is a graduate of cultural studies and history. He enjoys a good bottle of wine and (surprise, surprise) reading. As a small-town librarian, he is currently relishing the silence and peaceful atmosphere that is prevailing.