Best Friend Romance Books
Unconditional Love
Most of us have grown with a certain person in our life who isn't related to us, whom we liked a lot, with whom we had a lot of fun and joyous moments, and from whom we received unconditional love.
This person is more often than not someone in our general proximity, for instance, our neighborhood, someone of a similar age, and, of course, someone of similar or oftentimes identical tastes as us. This person is amongst the very first with whom we create a genuine bond that isn't based on household familiarity, but an honest desire to be close with. This person is someone we regard as our best friend.
The Best Ones
As a result of the increasing prominence of romance novels, it was only a matter of time before best friend romance books were a regular thing. With that said, we are going to count down what our most beloved books of this sort actually are.
The Secret Series
Authoress Jessica Sorensen is from Wyoming, USA, and she is one hell of a writer, through and through. Her 2012 release of The Secret of Ella and Micha is considered as one of her best novels and we concur entirely.
Protagonists
The protagonists of The Secret of Ella and Micha are obviously Ella and Micha. The duo has been indivisible since the first they met: as just a few kids. They were never kids content to just rest, lie around, or not do something challenging and adventurous each day. You can find more info about Sorensen's work in our review of The Coincidence of Callie & Kayden book that you can also find in our selection of the best college romance books.
Everything Comes to an End
However, all these come to an end. Even though they had been best friends for so long, an event in one of their lives – Ella's – split them apart. Ella was taken by the darkness of guilt and grief and the only way to leave that world was to leave the town. Micha did not receive any kind of explanation for her departure.
As she left, her determination was to turn a new leaf in life and to forget about the things that had transpired and to change herself completely. She wanted to no longer be a victim to the demons of the past and the things that had happened, but this meant self-destruction.
It Had to Be Done
To raise out of the ashes of the past's Ella, a new Ella. With this self-annihilation, though, she had to give up on the love between her and Micha. What had to be done was not hard, as the proverb goes, but Micha would take offense to this line.
Nonetheless, when Ella makes her long-awaited return, she finds herself coming back to the feelings she had for Micha and she has no idea how to juggle all of these things. She has to maintain her new persona while trying to rebuild a relationship that fell through because of her, all the while Micha is trying to piece together what happened and how he can help Ella. A truly powerful volume that we recommend.
Check Price on Amazon
Sydney and Ridge
Colleen Hoover is one of the most famous writers of our time and this is rightfully so. Hoover's writings never disappoint and the entry of hers in our best friend romance books review, Maybe Someday, is no exception. We covered two more books written by this amazing author in our selection of the best angst romance books.
Sydney
The protagonist of Maybe Someday is none other than Sydney. Sydney is having the time of her life. She has a best friend that is always there for her, a boyfriend whom she loves, she's at college, and only 22. Besides, her studies are going so well that she can actually pull a little hoodwinking on her roommates when she fakes reading her books on the balcony while she actually just observes a neighbor of hers named Ridge.
Things Change Fast
Sadly, things change and they change fast as Sydney finds out that her boyfriend has been cheating on her and he's been doing it with her best friend. Having no other recourse, Sydney goes to Ridge.
As we learn of Ridge and how his life is going, we see that Sydney is genuinely interested in him, and for a while, it seems like Ridge has an interest in her, too. If you are looking for more similar books, take a look at our review of the best romance books.
Nothing is Black and White
However, when it is revealed that Ridge has a girlfriend, Maggie, things take a weird turn. Sydney probably shouldn't be meddling in a relationship, especially since hers ended because of someone else's meddling. But, as she and Ridge get closer and their friendship develops, we see that things aren't as black and white as first thought.
If you are interested in Hoover's work, make sure to check out our articles about Verity book and Hopeless book. The former can be found in our selection of the best romance thriller books and the latter also got on our list of the best high school romance books!
Check Price on Amazon
Sincerely, Carter Series
Sincerely, Carter is a fantastic novel from fantastic writer Whitney G. Whitney hails from Memphis, Tennessee, USA. Sincerely, Carter is a 2015 release by Whitney and it is very much worthy of its place among our list of the best friend romance books.
Arizona and Carter
Arizona Turner and Carter James are the main characters of the novel at hand. The two of them met in their fourth grade. Their beginning was a genuinely childish one seeing as they were wont to tease each other. Nonetheless, they were kids and these were moments that defined their bond.
Best Friends
Following the fourth grade's end, the two of them became friends: best friends. Their friendship kept strong for years and years later, as they were best friends even past college. However, the time has come when they are probably going to have to say bye to each other. Arizona is going to culinary school, while Carter is departing to law school.
While Carter always found it easy to find a girlfriend or a date, Arizona was always more study-minded and has never even had a no-strings-attached encounter with a guy. Carter is determined to change this and he sets up a double date for them so that he can help her out.
Not Working Out
However, the double date – the first of many attempts; all with the same result – is not a success at all. One evening, the two of them are drunk and find themselves in each other's embrace, and out of the blue, feelings that have been unknowingly suppressed have surfaced.
However, they only have a short while before the summer ends and they have to part ways. What are they going to make of their situation? We won't spoil anything, but the story is very touching. Take our word for it.
Check Price on Amazon
Standalone Novel
The brilliant minds of Christina Hobbs and Lauren Billings – thus they are Christina Lauren – have continuously released brilliant stories for their fans to devour. One of their brilliant stories is their 2018 release of Josh and Hazel's Guide to Not Dating. The standalone novel's merits have landed it on our list of the best friend romance books and we will elaborate on why.
Hazel and Josh
Hazel Bradford and Josh Im are the protagonists of the story. Hazel is a bit of an oddball, though she is always a hoot and always uplifting. She is known to be a bit noisy, but that is all hidden under the friendly exterior. One of the other wonderful novels by Lauren is without a doubt The Unhoneymooners that can be also found on our list of the best contemporary romance books.
Absolutely Perfect
At college, Hazel meets Josh and it does not take long at all for her to deduce that Josh is perfect for her, though she doesn't think they would ever work together. The first time they even interact sees Hazel drunk out of her mind and Josh cleaning his vomited-on shoes. The always reticent Josh always remained on the side of all events, but Hazel remembered him.
Years later, though, Hazel is a teacher and has been invited to a party that her friend Emily is throwing. Between college and becoming a teacher, Hazel had tried to date a number of guys, but gave up once it became apparent that she always attracted the wrong crowd. When she arrives at the party, Hazel meets the sibling of Emily and that sibling is Josh.
In Practice as Well
Hazel is happy that he has a girlfriend, though this part doesn't last long. Once Josh breaks up with Tabitha, Hazel is there to pick him up and be his friend. The friendship doesn't last and they find out that not only are they perfect for each other in theory, they are perfect for each other in practice. Will a relationship sprout out of the seed of a friendship or are they doomed to fail?
There's More
For more amazing books written by this talented author, check out our reviews of Love and Other Words book and Beautiful Bastard book. The former can be also found on our list of the best funny romance books whereas the latter was included in our selection of the best billionaire romance books. Make sure to check it out!
Check Price on Amazon
Best Friend Series
Kirsty Moseley is a terrific authoress who comes from Hertfordshire in the United Kingdom. Moseley's works are always a treat to read and her 2012 novel Always You is doubly so. Always You is the first novel in a two-book series titled Best Friend. Don't miss out on another book written by Moseley in our selection of brother's best friend romance books.
Clay and Riley
The main characters of Always You are none other than Clay Preston and Riley Tanner. Clay and Riley have been best friends for as long as they can remember. In fact, there was only a brief one-month period during which they were away from one another and it was during summer.
Things Changed
When Riley comes back, things seem to have changed a little. Riley has changed schools and now goes to Clay's so they see each other more and more. Riley is a junior in High School and things appear to be going rather smooth for her.
Clay, on the other hand, is known as not being someone that likes to stick to one girl for an extended period at school. He likes to have his freedom and that's what he is used to. When boys begin flirting with Riley, though, people – even Riley – begins seeing a different side to him as he is quite overprotective about her.
Hiding the Attraction
As the novel progresses and the situations get tenser, we see that Clay has been hiding a true attraction to Riley, one that especially came to view when she was away. Should Clay wrestle with his desires further or should he come clean to Riley and go from there? What if she doesn't like him the same way? And, what if she does? Well, we can't say, but the novel is so superb that we recommend picking it up as soon as humanly possible.
Check Price on Amazon
Author
Books and Authors From the Same Genre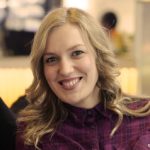 Alissa is an avid reader, blogger, and wannabe writer. (She's a much better cook than a writer actually). Alissa is married, has one human, one feline, and two canine kids. She always looks a mess and never meets a deadline.