Best Japanese History Books
Exciting History
Japan, like many other countries, has its own unique history and events that helped shape the country itself and parts of the world as well.
Wars, traditions, holidays, all of these things are important when it comes to one country's history and the books that you are about to have a look at here are some of the best Japanese history books that you can read if you wish to learn about a few of the most exciting events that have happened in Japan throughout history.
Interesting Events
The first book in our review of some of the best books on Japanese history is A Modern History of Japan by Andrew Gordon. This book starts you off by describing a few very interesting events from the last two centuries of Japan.
The story that you get to read here is a completely unique and original piece of content and will be hard to find somewhere else as Gordon tells you about Japan's shogunate period – a time when the Tokugawa family ruled.
Modernizing Revolution
After that follows that modernizing revolution carried out by the mid level samurai in the late 19th century. The book also covers the influence of World War I over Japan as you get to learn about their militarism and then continue to World War II as well. So much more is covered in this book, it has almost 400 pages and you definitely get to see quite the unique approach to learning about Japanese history.
Check Price on Amazon
Shaping of the Country
Brett Walker's book on Japanese history also covers some of the most exciting times and events that have occurred throughout Japan's past.
He makes sure to share his opinions on a few topics such as Japan's relationship with minorities, economic development, and how science and medicine are applied in the shaping of this country, and a lot more that you get to read about for yourself as well.
Rich History
Something that we definitely need to mention here is that you also get to read about some of the more exciting things like Japan's way earlier history and facts that were found out by archeological remains, then he takes you to see how life in the imperial court was, one of the most interesting times of Japan comes next – the time of the samurai, more political times approach as you read about civil conflicts and many more events that have shaped this wonderful land.
Check Price on Amazon
Second World War
This book by John W. Dower is unlike the ones above as it doesn't cover a broad period of Japan's history, it only focuses on the events that took place during the Second World War.
The contents that you get to read about in this book cover one of the most difficult times that Japan has had to go through, facing many years of the American occupation, an occupation that affected almost every level of society.
Hirohito
Thanks to the research and gathered knowledge of this historian, you get to read some pretty interesting facts that you probably didn't know about that hard time of Japan, the top-level manipulations that affected the fate of that time's Japanese Emperor, Hirohito.
Also, the author writes what he has found out about the fears that the everyday ordinary men and women had to experience when they were forced to live in such times as the occupation by the Allies from 1945 to 1952.
Check Price on Amazon
Culture, Industry, Society
Okay, we are back to another book that covers much more than just one war that Japan, and the rest of the world, had to go through. This time, author Jonathan Clements talks about a story that describes so much of Japan, its culture, industry, society, and so much more.
This documentary of Japan is definitely one of the best Japanese history books that you can ever read if you wish to learn many different things about this truly wonderful land.
Legendary Land
You get to read how Western people initially found out about this legendary faraway land, through the chronicles of Marco Polo in which Japan was described as a magical place that was protected by a life- threatening kamikaze storm and ruled by a deadly sovereign.
You get to learn about some of Japan's most wondrous traditions, about its industry, democracy, almost anything that comes to mind that would present a thrilling story to read about.
Check Price on Amazon
Feudal Japan
This is a book by R.H.P. Mason that also starts and covers a few things about Japanese ancient times, but the good stuff comes when the story finally takes you to the start of Japanese civilization and the problems and opportunities that it presented. The story takes you through the events of feudal Japan to the post-cold war times and so much more after that.
There are some pretty interesting stories that the author makes sure to describe throughout the book, but a truly interesting part of it is the in-depth analysis of Japanese religion, Japanese arts, the culture, and Japanese people in general from the period of the 6th century B.C.E. to the very present.
Tons of Knowledge
There is a ton of classic knowledge that many can benefit from in this book if they wish to find out some of the most important traditions and facts about the Japanese people and culture, also the illustrations already in the book definitely make things more exciting as you get to see some very unique pictures originating from the earliest days of Japan.
Check Price on Amazon
Ancient Times
This is definitely the best Japanese history book by Captivating History to teach you a thing or two about Japanese ancient times.
We all know today's Japan as a land which has some of the most advanced technology around, hard-working people who earn an honest living, very intelligent scientists, computer engineers and so much more, but Japan was a prosperous land like today even from the start, even from when we found out about it.
Warriors
History talks about Japanese warriors, samurai, and ninja, who were some of the best and most skilled fighters in all of the world, able to overcome anything and those things don't only come from the body and training, their minds were something that has always made Japan the great country that it is. Those things and many more like ancient Japanese art and other famous traditions are nicely written in this brilliant piece of content.
Check Price on Amazon
Times of War
This is another Japanese history book by Haruko Taya Cook that talks about its experiences in World War. If you are into this kind of action history books, then this one will surely be perfect for you as this one skips all of the other aspects of the magnificent Japanese history and goes straight to the times of war, specifically the Second World War.
Important Events
This book will show you how one of the deadliest conflicts of the 20th century affected the ordinary people of Japan, the people that make up most of the country and its population. If you know your history, then you know that one of the most horrible events that the world had ever witnessed happened during this time and in the middle of Japan itself.
It was during World War II when the deadly nuclear weapons hit Hiroshima and Nagasaki, causing damage that was never seen before. Other events from this war are also mentioned.
Check Price on Amazon
Pulitzer Prize
This book by Herbert P. Bix is in many lists that cover some of the best books on Japanese history as it has had the pleasure of winning the Pulitzer Prize.
This is a biography of the legendary Japanese Emperor Hirohito. The book is the best in its uniqueness and originality, one that covers a lot about the life of this man who looked over Japan for 63 years.
Tough Position
Herbert shows his readers how it was like for this man to be trained since birth for this definitely scary position and responsibility, how this man was shaped into the great leader that he was who had real authority and pure will to make Japan a better place, a leader who was true to himself and his people. This book is an inspiring story if nothing else and a book that teaches you about a crucial time in Japan's history.
Check Price on Amazon
Lesson
The contents in this book by Iris Chang talk about a thrilling story that was definitely better off not happening but it's still an important part of Japanese history that serves as a lesson for the future.
It talks about a horrible event that happened in December in 1937, the Japanese army had just invaded the city of Nanking where they raped, tortured, and murdered over 300.000 innocent Chinese people.
Different Perspectives
You get to read this story from three different perspectives, the Japanese soldiers who had the best time of the others as they performed all of these horrible deeds, the civilians who had it worst of all as they had to endure and witness all of this horror, and a group of Americans and Europeans who managed so save many Chinese lives in the middle of all this.
Check Price on Amazon
Horrible Disaster
Hiroshima is a name that many students from all around the world have heard in history class. It usually comes next to the name Nagasaki and it was a place that was totally destroyed by the first atom bomb ever. Only a few managed to survive from this horrible disaster and not without consequences from all of the radiation and destruction.
Massive Research
This book by John Hersey tells you about this event as the author has researched quite a lot about this, even from the few survivors who barely told the story as remembering a time like that can definitely bring back a lot of that pain.
Check Price on Amazon
Pulitzer Prize
This book by John Toland is our last pick for one of the best Japanese history books ever written and it is another Pulitzer Prize winner so you can definitely expect an awesome story here. The story inside talks about World War II again and it is definitely among the most exciting reads in here.
Impactful Events
Many of the more impactful events are mentioned such as Hiroshima and Nagasaki, the rise and fall of the Japanese Empire, the invasion of Manchuria and China, and much more.
The books here will be a thrilling way to learn something about Japanese history, its culture, traditions, art, and many more things that made Japan the country it is today.
Check Price on Amazon
Author
Books and Authors From the Same Genre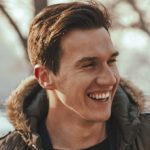 Michael is a graduate of cultural studies and history. He enjoys a good bottle of wine and (surprise, surprise) reading. As a small-town librarian, he is currently relishing the silence and peaceful atmosphere that is prevailing.