20 Best Keto Cookbooks
Page 1
Page 2
Page 3
Page 4
Traditional Meals
If you are looking for the best keto cookbooks, then look no further than Southern Keto by Natasha Newton. Just because you are following a ketogenic lifestyle does not mean that you have to suffer through tasteless meals every day.
You can still enjoy many of the traditional American meals that we know and love by substituting or adapting them to be made keto.
100+ Recipes
With more than a hundred recipes, Southern Keto delivers on the promise to help you maintain a low-carb diet. You will learn how to make a whole range of delicious treats like bread, cheesecake, pan-fried chicken for a start.
Natasha Newton knows how difficult it is to maintain a healthy weight and she has experienced the added difficulty of being diagnosed with Crohn's disease. She battled for years to rid herself of her addiction to sugar and food addiction, so you know that you are in good hands with the Southern Keto cookbook.
Check Price on Amazon
550 Recipes
Sticking to any diet requires determination and organization, so this Keto Diet Cookbook for beginners has everything you need to embrace this healthy lifestyle option.
This is one of the best easy keto cookbooks because it contains 550 simple recipes that you can easily incorporate into your busy life.
Perfect For Beginners
Elizabeth Cunningham has everything you need to prepare a vast array of meals, snacks, drinks to name a few. Keto Diet Cookbook takes away all the stress of trying to plan keto meals for beginners and you will be able to enjoy scrumptious meals that can be prepared quickly, and enable you to achieve the weight-loss goals that you have set.
Don't hesitate to invest in this great keto cookbook as you will be set up with the best keto meals for years to come!
Check Price on Amazon
Best for Beginners
This is the best keto cookbook for beginners! Suzy Shaw will help you to achieve the slim, healthy body you have been working on for so long. In The Essential Keto Diet for Beginners, you will find simple keto recipes that require only five ingredients and will fill you with nutritious delight.
21 Day Meal Plan
If you are just starting on a keto diet and you want an affordable option, then this is one of the best keto cookbooks for you. The menus are inexpensive and quick to get from preparation to the table. The 21-day meal plan that is included will save you time and money and ensure that you meet your weight-loss goals.
Reap the Benefits
With so many delicious keto options to choose from, you will not miss bingeing on junk food at all. You will soon adapt to this easy ketogenic lifestyle and reap the benefits of a healthy body including lower blood pressure, controlled diabetes, and general wellbeing. No wonder, that we consider this book one of the best simple keto cookbooks!
Check Price on Amazon
Simple Way to Lose Weight
The ketogenic diet has been changing people's lives for many years, but there are still some people who do not know if this is the diet for them. Eating high-fat content seems counterintuitive, but combined with low carb intake and selected fruit and vegetables, it is a simple way to lose weight and regain the healthy body you so desire.
Suzanne Ryan understands the problems of being over-weight and shares her struggles with the reader in Simply Keto. Her success story is sure to inspire you to give this book a try. The list of the best keto cookbooks would not be completed without this amazing book!
All Your Questions Answered
Simply Keto will answer all your questions about changing to a keto lifestyle and contains more than a hundred recipes to help you to get started.
It is very important to understand how the keto diet works and to have your kitchen and ingredients organized to facilitate the change to this way of eating. Armed with your grocery list and 30-day meal plan, you will be all set to embrace a new and healthy way of life.
Check Price on Amazon
Satisfy the Craving
We've all heard the saying "The diet starts tomorrow", and the reason that we put off starting the diet is that it's bound to coincide with a special occasion, a celebration or some other very good reason to procrastinate.
Nobody wants to feel deprived of the treats in life. Well, Carolyn Ketchum has heard your cry and produced The Ultimate Guide to Keto Baking so that you can embrace this diet and still satisfy your sweet tooth.
Creamy and Divine
The Ultimate Guide to Keto Baking is the one of the best keto cookbooks you will ever find. Not only are the recipes compatible with the keto diet, but they are also creamy and divine! How does Chocolate- Mayonnaise layer cake sound to you? And what about Marble Cheesecake? The Key Lime Pie will be like a little slice of paradise.
This keto cookbook has 120 recipes that are suitable for anyone – even beginner keto bakers. You will be amazed at how delicious these keto cakes and treats turn out and even your non-keto friends and family will be keen to get in on your baking action.
Check Price on Amazon
Perfect Combination
If you want to blend the ketogenic diet with the speed and convenience of slow cooking and one-pot meals then this bestselling keto cookbook by Martina Slajerova is going to come in handy in your kitchen. You do not have to forfeit any of the health benefits of the keto diet to use these handy appliances.
100 Recipes
Keto Slow Cooker & One-Pot Meals will teach you how to cook one hundred high-fat, low-carb meals that will be hearty and healthy at the same time. Slow cookers are the secret salvation of the busy cook, but many of the regular recipes require ingredients that are not consistent with the keto diet.
Serenade of Tastes
Now you can slow cook creamy soups and luxurious stews that will welcome you home with their delicious aromas. One-pot baking will enable you to create divine Spiced Chocolate and Coconut Cake or Macadamia Chai Cake that will be a serenade on your lips. With Keto Slow Cooker & One-Pot Meals, you will be known as the keto cooking queen! This list of the best keto cookbooks would not be complete without this amazing work of Martina!
Check Price on Amazon
Enthusiastic
Maria Emmerich is extremely excited and proud of this one of the bestselling keto cookbooks that she has written. Her enthusiasm for nutritious, wholesome food is apparent in her writing, as is her love affair with food in general. If anyone can convince you to follow a ketogenic diet and enjoy it, then Emmerich can!
In creating Keto Comfort Foods, she has re-lived her enjoyment of her favorite foods that were good to taste but not necessarily as healthy as they should have been. By carefully analyzing and adapting the recipes to be keto-compatible, she has produced a whopping 175 keto recipes that will be a gastronomic success.
It Can Be Both
Just savor the spices of Bomba Burgers or the velvety smoothness of her Chocolate Cheesecake, and you will know what I am raving about.
Compared to other best keto cookbooks, Keto Comfort Foods is Emmerich's celebration of food, with a special emphasis on keto food and she will prove to you that you can enjoy all the health benefits as well as the feel-good factor when indulging in her amazing collection of keto recipes. We covered another of her books in our article about the best air fryer cookbooks, check it out!
Check Price on Amazon
Won't Get Any Easier
You will wonder how you ever lived without The Easy 5-Ingredient Ketogenic Diet Cookbook by Jen Fisch! This is one of the best keto cookbooks that will teach you all you need to know about following the keto lifestyle even when you are caught up in the frenzy of everyday life.
Using just five ingredients, you will be able to maintain the ketogenic state and the 125 recipes will inspire you to keep cooking in this healthy way. With low-carb meals that are produced in one pot, you have the freedom to transform the basic recipes into delicious unique versions of your favorite keto foods.
Easy to Get Ingredients
The ingredients used in these dishes are easily obtainable and recognizable, so you won't have to waste time trying to source weird and outrageous components to create these meals. This makes The Easy 5-Ingredient Ketogenic Diet Cookbook ideal for the keto cook on the go!
All the recipes have the necessary nutritional data and should not take more than thirty minutes to prepare and cook. Some of the tastiest recipes are Beef and Broccoli Roast, Garlic-Parmesan Chicken Wings, and Pumpkin Crustless Cheesecake Bites. This book, without a doubt, deserved its place among the best cookbooks for keto diet!
Check Price on Amazon
Love Affair
You will start your love affair with this best keto cookbook the moment you open the cover! The Wholesome Yum Easy Keto Cookbook by Maya Krampf delivers everything that it says on the tin. Anyone on a keto diet wants their food to be wholesome, delicious, and simple to prepare.
This keto cookbook will suit the whole gambit of cooks from beginner to advanced, single to a busy parent with a family to feed. There are so many health benefits to be gained from following a keto diet with weight-loss being the first.
Doesn't Need to be Complicated
Add to that the benefits for those suffering from diabetes, high blood pressure, and mood swings, and you will understand why this diet has gained such popularity in recent times. There are also, understandably, some concerns experienced by people who are not familiar with the low-carb, high- fat diet, and some questions that need answering.
Maya Krampf uses her website, Wholesome Yum to educate and inform those who are interested in following the keto diet and she proves, with this best-seller keto cookbook, that following a keto diet does not need to complicated or tedious. Instead, using less than ten ingredients, it is possible to create delicious meals.
Check Price on Amazon
Ideal Tool
Any appliance that speeds up the process of getting a delicious meal to the table is welcome in our frantically busy lifestyles. The Air Fryer is one of the latest kitchen gadgets to be introduced and it is ideal for the keto lifestyle.
Maria Emmerich has produced the Keto Air Fryer cookbook that will enable you to enjoy the flavors and textures of deep-fried or oven-baked food in minutes while retaining the health benefits of the keto diet.
Superb Knowledge
Maria uses her superb knowledge of the keto lifestyle to guide the cook in the methods and inspiration for recreating her dishes using an air fryer. The sky is the limit if you follow the recipes in Keto Air Fryer. Onion rings, chicken wings, cookies, and omelets will soon be sizzling on your plate and providing you with a taste extravaganza in a flash.
Air fryers are economical and safe to use and the cleaning after cooking is so easy. This will not be one of those appliances that you buy and then find gathering dust on your shelf a couple of months later. With the help of the Keto Air Fryer cookbook, you will want to use this appliance daily. Now, let's move further with our list of the best keto cookbooks!
Check Price on Amazon
Healthy and Tasty
As you probably know, the ketogenic diet requires one to eat a low-carb, high-fat diet. The authors of this best keto cookbook understand how much we love carbs, and so they have created a collection of keto recipes that will make you wonder why you craved carbs so much in the past.
Keto for Carb Lovers by the editors of Delish and Women's Health will introduce you to over a hundred keto recipes that will have you enjoying every morsel of food that has the taste and texture that you want while retaining the healthy aspect of the keto diet.
Perfectly Organized
Can you imagine how proud you will be when your keto lasagna is eaten with relish by your family and friends? Other Italian favorites like pizza have been adapted and made keto so you will not even miss the high carb variety.
You will find everything for starting on the keto diet in this amazing cookbook. A meal plan and shopping list will help you to be organized and ready to cook delicious keto food.
Check Price on Amazon
All You Need to Get Started
Anyone new to the ketogenic diet will need a lot of information and encouragement to be able to commit to this lifestyle. The Complete Ketogenic Diet for Beginners is the best, and only keto cookbook you will ever need to get started!
Amy Ramos has included the all-important meal plans, grocery lists, and general information that the beginner keto cook will need. The 75 keto recipes are simple to make requiring five or fewer ingredients for each meal. You will soon be able to plan, prepare, and cook dishes such as the Bacon- Artichoke Omelet, Chicken-Avocado Wraps, and Rosemary and Garlic Lamb Racks.
Indispensable
Ensuring that you are getting a nutritious, balanced diet is important when starting on a keto diet, so the charts containing calorie numbers and other nutritional data will be invaluable.
The Complete Ketogenic Diet for Beginners Cookbook will soon prove to be indispensable in your keto-based kitchen and will provide you with amazing advice and solutions for some of your most troublesome health issues. 
Check Price on Amazon
Match Made in Heaven
Jennifer Marie Garza can identify with your struggle to stick to any diet or lead a healthy lifestyle, so she brings a lot of kudos to her Keto Friendly Recipe book. After years of trying every new food fad going, she discovered that the keto diet suited her perfectly.
Now, she has done all the hard work for you and all you have to do is follow her advice and the best keto recipes and you will also succeed at this lifestyle choice.
Busy Life
Another thing Jennifer understands is the stress of being on a special diet when you lead an already busy life. So, this keto cookbook will provide you with everything you need to know and do to be a great keto cook.
"Simple, quick and delicious" are the words used by busy people who have tried these recipes and found them to be authentic and not just a rehash of all the other keto cookbooks available. The ingredients are readily available and this diet doesn't need to cost you an arm and a leg.
Check Price on Amazon
800 Recipes
This book belongs to one of the best cookbooks for keto containing 800 recipes and makes some bold claims. The Easy Keto Meal Prep cookbook states that it is possible to lose up to 20 lbs. in just three weeks if you stick to the 21-day meal plan. Can anything be simpler than that?
Foolproof
Designed especially for those who are new to the keto diet, this book is the foolproof way to get started and avoid the mistakes and pitfalls that you have experienced when embarking on other diets in the past.
In Control
The unique Freestyle point system puts you in control of what you eat within the parameters of the meal plan. You are set free from wondering whether you are eating the right meals and the right quantities to be able to lose weight safely. Rest assured that this is one of the best keto cookbooks for beginners that you will be able to lay your hands on.
Check Price on Amazon
Yes!
Do you want the following?
50 keto recipes with just a couple of ingredients
Detailed data on the carb count for each dish
Allergy information for nuts, dairy, and eggs with each recipe
Video tutorials
Top tips for becoming a keto master cook
If you have answered "yes" to all of the above, then the Keto Meal Prep by FlavCity authors Bobby and Dessi Parrish is going to be your favorite keto cookbook of all time! They promise to deliver flavorsome recipes that are exactly designed to fit the keto diet of low-carb, high-fat food.
Awesome Keto Plan
Bobby Parrish is a home cook who wants to eat good food while maintaining a healthy weight. He and Dessi have compiled keto recipes that they have tried and tested themselves. With an acute awareness of the stresses that dieting can put on busy people, they have designed a healthy keto plan for prepping seven healthy meals in advance.
Now you can utilize your free time in any way you choose because all your nutritional needs have been provided for. If you take the advice from this keto cookbook and use the creative recipes provided in Keto Meal Prep you will have breakfasts, lunches, and dinners that everyone will be begging you to share with them!
Check Price on Amazon
100+ Recipes
If you are following a keto diet, then you are probably under the impression that cakes, cookies, and other treats are banned forever. Well, Urvashi Pitre has some good news for you. Keto Fat Bombs, Sweet & Treats has more than a hundred recipes for low-carb baked goods and sweet treats that will have you agog with delight!
Limitless Range
Every diet has its limitations, but Urvashi Pitre has cleverly managed to find a way to create recipes for all those forbidden foods that you would not be expecting to enjoy on the keto diet. She has included recipes for an almost limitless range of sweet treats, including ice cream and other classic "naughty" snacks that have been reincarnated as "fat bombs". Urvashi Pitre has also written amazing books about Indian cuisine that you can find in our best instant pot cookbooks article.
Stop Wasting Time
Another advantage of the recipes in Keto Fat Bombs, Sweets & Treats compared to other best keto cookbooks is the speed with which these tasty treats can be prepare. So before you reach for something forbidden, you can have a keto equivalent that will make you feel rewarded and guilt-free at the same time. For more books from Pitre, take a look at our review of the best air fryer cookbooks.
Check Price on Amazon
Humor and Sympathy
Vinny Guadagnino aka the "keto guido" has brought us one of the best keto cookbooks entitled The Keto Guido Cookbook. Vinny is living proof of the success of the keto diet and in The Keto Guido Cookbook, he shares anecdotal stories of how he embraced this popular lifestyle.
Writing with humor and sympathy, he has made this keto cookbook succeed where others have failed. Everyone wants to know how he lost 50 lbs. and they all agree that he does, indeed, look great!
Invaluable
There is plenty of useful information for those who are interested in learning more about the keto diet and how to implement a low-carb, high-fat meal plan. The shopping list is invaluable, as is the list of keto/non-keto ingredients.
The recipes are quick and easy to make, and it looks like Vinny has managed to squeeze in some decadent desserts to convince everyone that they will not miss a thing while on this healthy diet.
Check Price on Amazon
Decadent Delights
Hallelujah! At last, someone has written a keto cookbook with dessert recipes that will have you feeling smug about being able to enjoy decadent delights and still lose weight.
Easy Keto Desserts by Carolyn Ketchum is one of the best-rated keto diet cookbooks that presents you with a wide range of low-carb, grain-free ways to end your meal on a sweet note. It's hard to believe that it is possible to spoil yourself with these high-fat puddings, but the good news is that you can and you should!
It Won't Get Any Better
Now there is no excuse for abstaining from tempting cakes and desserts that everyone else is getting a load of at birthday parties and other special occasions. You no longer have to sit in the corner drooling over platters of forbidden sweet things.
Easy Keto Desserts will hold you captive with the splendid photos of the multitude of desserts and cakes that you can happily indulge in while on a keto diet. The recipes are super easy and come with detailed instructions.
Check Price on Amazon
Enjoyed by Everybody
Mellissa Sevigny has been a promoter of the keto diet for many years. It has been the way that she has achieved a healthier lifestyle and she has a deep understanding of the science behind ketogenic living. Keto for Life is her compilation of healthy recipes for sustaining a high-fat keto diet.
Adapting keto recipes so that they can be enjoyed by almost everybody, has been her main ambition. If it doesn't work for normal, busy individuals and families, then she believes a diet has no place in the modern world. Keto for Life is her message on how to maintain keto eating as a way of life.
Simple Manual
Mellissa also believes in enabling people to afford healthy food that is quick to prepare and delicious to enjoy together, so Keto for Life is a manual for everyone from the beginner keto cook to those who need some inspiration to keep going.
Keto for Life is an unassuming title for one of the best cookbooks that will change the way you eat and help you to enjoy a healthier life.
Check Price on Amazon
New Adventure
People engage with the keto diet for many different reasons. Some need to lose weight, while others have life-threatening illnesses that respond well to a low-carb, high-fat diet. Some people think that following a keto diet is complicated and requires a long list of weird ingredients.
Well, Craveable Keto, by Kyndra Holley, will explain everything you need to know and get you excited about starting on this new food adventure.
130+ Recipes
With more than 130 carefully created keto recipes to choose from, you will never be in the dark when it comes to preparing a meal for any time of day. Craveable Keto includes meal plans, lists of ingredients, and the perfect antidote to that feeling that a diet is the one thing you don't have time for.
Healthy eating just got so simple that anyone can do it and find it enjoyable too! Craveable Keto will provide you with the best keto recipes to satisfy even the most discerning palate. Forget about craving forbidden foods and experience the fresh new approach to healthy eating that you can enjoy every day of your life. Truly one of the best keto cookbooks out there!
Check Price on Amazon
Author
Books and Authors From the Same Genre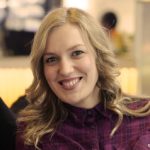 Alissa is an avid reader, blogger, and wannabe writer. (She's a much better cook than a writer actually). Alissa is married, has one human, one feline, and two canine kids. She always looks a mess and never meets a deadline.