Meaningful Conversations
It is not always easy to write marriage books for couples because either one or the other of the spouses are probably not keen on reading and doing homework on relationships.
This selection of books have come recommended by therapists and marriage counsellors because they are short, easy reads and most of them include discussion points that lead to deeper and more meaningful conversations between married couples.
Best Marriage Books for Couples
Evolution of Marriage
This is probably the best marriage communication book in the last decade! After years of finding mainly books based solely on Biblical concepts, John Gray brought couples some light relief.
As a renowned author and psychologist, Gray produced what has become known as "pop psychology" but Men Are From Mars, Women Are From Venus hit the right note for many married couples at the time. They were struggling with the ways that society had changed, but the concept of marriage had not evolved simultaneously.
To Make Sense
This is regarded as one of the best marriage books for couples because Gray based his work on sex-role therapy. He considers gender to be the basis of many of the problems that couples experience in the marriage relationship.
So, according to Gray, if men and women understand the differences that exist between them, they will be able to communicate with each other in a way that makes sense to the partner of the opposite sex.
The reason that Men are from Mars has become a leading marriage communication book for couples is that it places huge value on a couple's ability to understand the mother tongue of their partner. This is much the same as when two people from different countries and cultures unite in marriage.
Lost in Translation
Things may be lost in translation or misunderstood because of the lack of a common understanding. It's fine when the couple is still in their "love bubble" but things get tricky when they have to cope with everyday life.
Many couples have written reviews saying how much this book has helped them to relate in a new way. It is a practical book that can be used by counselors, newly-weds as well as seasoned travelers on the marriage highway.
Check Price on Amazon
Sustainability
At some point, in every relationship, there comes a time when one or both of the spouses become concerned about the sustainability of the relationship. It is at that time that Mindful Relationship Habits can help couples find their way back to a close and loving relationship if they choose to do so.
Dealing with the mundane practicalities of real-life can be a real dampener on the romantic spark that once existed between any couple. With so many responsibilities and stresses in modern life, it is easy to forget to nurture oneself and your significant other. Choosing the best marriage book for couples became much simpler with this publication by S. J. Scott
25 Good Habits
Using his psychology qualification combined with his passion for life coaching, Scott began to write his many books in the self-help genre. This particular marriage communication book for couples has been received with well-deserved praise.
It is artfully written and it is easy to apply the twenty-five good habits that he suggests. Once couples understand how important it is to be mindful of yourself and your partner at every stage of the marriage relationship, it can help them to regain the closeness that was once there and lead to an enhanced relationship.
Achievable Ways
To attain the title of the best marriage book for couples, readers want the advice to be relevant and up- to-date. This book meets those criteria because it is not a demanding read and it even suggests phone apps that can be useful in restoring a relationship.
In these times it is difficult to write a marriage guidance book that has anything new to suggest or provide an insight that no other author has thought of before. What Mindful Relationship Habits has achieved is a concise list of achievable ways to revitalize a relationship and married couples have received his advice with delight.
Check Price on Amazon
Improving Communication
It comes as no surprise that marriage counselors have recognized that bad communication is one of the main factors that can cause a marriage to fail. There are many marriage guidance books on the market, but Gary Chapman has become a guru in this genre.
A short, handy guide is what the modern, pressurized couple need to help them along the rocky marriage road. This book has only 268 pages of useful tips for improving communication. Even couples who think that they have mastered the art of conversation will find that there are some areas where their communication is lacking. For more information on this topic, take a look at our The 5 Love Languages book review.
Open Talk
For a marriage to survive, couples need to be able to talk openly about any topic that affects their relationship. For example, are they able to speak truthfully about sex, intimacy, spiritual beliefs, and how they deal with disagreements?
And even if a couple does not agree with every point that Chapman makes in this book, even that can create useful opportunities to discuss their personal feelings about an issue. Anything that stimulates communication between couples is a good idea! You can find Chapman's name on our list of the best marriage books ever.
Don't Follow Old Models
Gary Chapman is no stranger to writing some of the best marriage communication books and he has received many accolades for his work. In Now You're Speaking My Language he explains the different stages and levels of communication in marriage. We included one of the Chapman's book in our selection of the best marriage counseling books.
He gives couples strategies for achieving the highest levels of communication and many readers are amazed at how poor their starting point in communication is. Most of us rely on what we experienced in our homes as demonstrated by our parents, and that model may not be the best one to follow in our current relationship.
Take What You Need
This book has a Christian bias and as such, readers may have to take what they want from the book and disregard the rest. Many church leaders use it as the foundation for counseling engaged couples or newly-weds and it is listed as one of the best marriage communication books for couples. You can learn more about Chapman's works in our The Five Love Languages book review.
Check Price on Amazon
Emotional Intelligence
Life would be so simple if we were all born with the same amount of emotional intelligence. Add to that, lessons in school where children learn how to communicate effectively from the earliest years.
And yet, most of us still embark on the biggest commitment to another person, marriage, without a clue on how to communicate with our spouse. Marcus Kusi comes to the rescue of many warring couples and helps them to learn to speak and listen to each other. To find more information about other Kusi's works, check out our list of the top marriage counseling books.
Triggers
Whether you have been married for five minutes or five years, you will find that some discussions are triggers for an argument and you are yelling at each other before you know it. The time wasted on frustrating arguments that reoccur with frightening regularity could be used more effectively if spent reading one of the best marriage communication books called Communication In Marriage.
You may think that it will never be possible to communicate without fighting and you may also realize that this gridlock could cause the end of your marriage. So many marriages end up in divorce because couples simply do not have the strategies for good communication.
What You Will Learn
Communication In Marriage will teach you how to:
Converse without fighting
Establishing trust in your relationship
Understand different types of communication
Finding ways to reach a spouse who has a closed mindset when communicating
A seven-day plan to follow that will lead to improved communication
Forgetting about the old, negative ways you have always used to communicate and finding new ways of expression
Without All the Bad Things
Sharing their methods for being able to discuss important issues in their marriage, Marcus and Ashley Kusi give other couples a glimpse of what marriage can be like without the arguments, frustrations, and stress.
It may be hard to imagine at present, but it is a possibility if you follow the advice that can be found in this best- selling marriage book for couples. For some desperate couples, this book gets the credit for saving their marriage.
Check Price on Amazon
Share Your Thoughts
If you are looking for a book that will help you and your spouse to communicate more successfully, then Communication Miracles For Couples by Jonathan Robinson is one of the best marriage communication books to be found.
Robinson uses his research and experience as a psychotherapist to educate couples in the art of communication. He instructs couples on the best ways to share their innermost thoughts and feelings in a non-confrontational way. By doing the exercises in this book, couples commit to each other and the deepening of their relationship
Simple Recipe
He advocates a simple recipe using acknowledgment, appreciation, and acceptance (The Three A's) – the main criteria for building a respectful and loving marriage. Communicating Miracles for Couples contains many of the same messages as other best marriage books for couples, but Robinson has a way of reminding the reader of these important points without being preachy.
He also highlights the often overlooked skill of listening as being equally important as talking in a marriage. Really listening to your spouse is a difficult skill to master and one that will probably need a lot of practice.
Easy to Use
This book has received great reviews by couples and most find that it is easy to use as a workbook at home or shared in a larger discussion group. As with all books in the marriage communication genre, readers should use discretion and apply what is pertinent to their relationship and ignore advice that is contrary to their beliefs or principles.
Check Price on Amazon
Author
Books and Authors From the Same Genre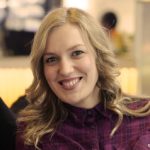 Alissa is an avid reader, blogger, and wannabe writer. (She's a much better cook than a writer actually). Alissa is married, has one human, one feline, and two canine kids. She always looks a mess and never meets a deadline.