John Gunther
John Gunther was a truly great man who lived from 1901 until 1970. He was an American journalist who got so much fame, recognition, fortune, respect by many through his Inside Series, a collection of books about leaders and countries that made so many things clear for the people and his readers.
Death List
He was a man who was friends with many important and also great men and leaders like him such as Roosevelt, Dali, Eisenhower, Garbo, and Churchill. On top of being known by these men, he was also on Hitler's death list thanks to his courage and bravery to write everything on his mind.
Inside: The Biography of John Gunther Book
| Photo | Title | Rating | Length | Buy |
| --- | --- | --- | --- | --- |
| | Inside: The Biography of John Gunther | 9.84/10 | 424 Pages | Check Price On Amazon |
Massive Research
This book shows the life of this great man who, through his writing, has inspired so many. Have a read of what to expect in it from this book review of Inside: The Biography of John Gunther.
Author Ken Cuthbertson has done an astonishing amount of research about John Gunther's life to bring you this biography that mentions a lot of details that you might not know about John and also mentions many of his huge successes among other important things that were a part of this great man's life.
Check Price on Amazon
Studies
He starts the book by mentioning a few facts about John that are necessary for the right introduction of him as any biography book should start. John was born in Chicago and grew up on the North Side of the city.
After growing up, John receives an award, Bachelor of Philosophy from the University of Chicago, that forms the perfect start of his road to many achievements. The author talks about how John enjoys his years of fortune and fame in the 1930s and 1940s while he lives a very adventurous life filled with thrill and romance.
Interesting Relationships
Among these things, Ken goes into detail about his relationships with some of the world's best leaders and activists of that time like the ones mentioned above in this Inside: The Biography of John Gunther book review. How he came to be where he was then and how he also came to be on the great and feared Hitler's death list.
Amazing Career
So many facts about John's exciting life are covered in this 400+ page biography of him in which John appears as a happy man who is admired by many for his achievements like fame and money, but also for the amazing work he does with his career.
Tragedy and Success
On top of all that success, John was actually a man filled with tragedy as he never gets over the death of his two sons. All of the tragedy, success, thrill combined have been an inspiration for John to write outstanding books that have risen to the top and have been translated in over 90 languages for many to read.
Ken Cuthbertson has truly brought readers a gem when it comes to a great historical figure such as John Gunther and now you have the comfort of reading about his exciting and wondrous life in this knowledge filled book.
Check Price on Amazon
Author
Books and Authors From the Same Genre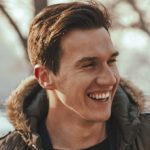 Michael is a graduate of cultural studies and history. He enjoys a good bottle of wine and (surprise, surprise) reading. As a small-town librarian, he is currently relishing the silence and peaceful atmosphere that is prevailing.