R. A. MacAvoy
The Book of Kells is an Irish fiction story that describes a wonderful fantasy world in which magical things are about to happen to a couple that is about to embark on the journey of their lifetime. Before them await unknown lands, dangerous situations, and most important of all, thrilling and exciting adventures.
This story by author R. A. MacAvoy brings you a fun read that we will explain all about in this book review of The Book of Kells. You can learn more about this wonderful author and her books in our selection of the best R. A. Macavoy books!
The Book of Kells Book
John Thornburn and Derval O'Keane
The main characters that you will meet in the novel and the ones who you will follow around through the entire book are John Thornburn and his girlfriend Derval O'Keane. They are quite different people, but that definitely does not mean that they do not love each other.
Check Price on Amazon
Amazing Combination
John is a non-violent man, a peaceful artist who teaches courses in Celtic design and who is not very into the whole adventurous lifestyle, unlike his girlfriend. Derval, on the other hand, is a skilled warrior and the reason why John lives in Ireland. Another reason that he has chosen to spend the rest of his life in this land is because of his fascination with the magical and illuminated manuscript called The Book of Kells.
Woderfful Job
The author has done a wonderful job of combining the real world into this epic fantasy story as this book of Kells is a very real thing in Irish culture and it is going to do something with their adventure that awaits. John finds himself accompanying his girlfriend on an epic journey back in time to avenge a historical Viking attack.
They go to an ancient Celtic realm where many of the events that we discuss in this The Book of Kells book review take place. A series of exciting but dangerous events await these characters of the story and the next pages are definitely something to bite your nails for as the suspense starts building up.
Worth a Read
The story from there is too good to be spoiled in a book review of The Book of Kells, so we leave it to you to find out what happens next to the main characters of the story, John Thornburn and Darvel O'Keane. R.A. MacAcoy is experienced enough in writing fantasy stories like this one that make the adventure that hides inside well worth the read.
The 300+ pages inside this book will surely be enough for you to get a good read out of a fantasy story and understand the meaning of the adventure that awaits. You can also check out our review of Tea With the Black Dragon book, which was written by Macavoy as well.
Real Historical Events
The great historical events that MacAvoy also describes in the novel are well combined with the fantasy parts as Celtic history and magical fantasy make a great combination for a fantasy novel. The time travel part as well is what will bring in a lot of science fiction fans to the adventure within this novel and check out what this tale by R.A. MacAvow truly holds within.
Check Price on Amazon
Author
Books and Authors From the Same Genre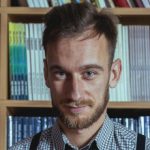 Robert is a science fiction and fantasy geek. (He is also the best looking Ereads writer!) Besides reading and writing, he enjoys sports, cosplay, and good food (don't we all?). Currently works as an accountant (would you believe that?)