Henry Cloud and John Townsend
Although this marriage guidance book By Henry Cloud and Dr. John Townsend was written in the early 2000s, it has a different feel from many others that were written at about the same time. It is also based on Christian concepts, like many of the genres were at the time, but this book is refreshingly different.
Reviews of Boundaries in Marriage Book say that couples have found it beneficial to read before, during, and after marriage. It has offered inspiration and wisdom to couples who have found themselves at a dead-end in their relationship.
Boundaries in Marriage Book
There Is a Reason
Boundaries is an interesting word to use in the context of a relationship. We are probably more used to its use in things like property law. There is a reason why boundaries are set in property law and it's not so different when we think about them in terms of our marriages.
When we set up a property boundary, we are not using it to ensure that our neighbor does what we want him to do on his land. We make boundaries so that we maintain control of what happens on our property.
Check Price on Amazon
Setting Boundaries in Your Marriage
Boundaries in a marriage follow the same principles. We set them and then take responsibility to see that those boundaries are enforced on our turf. It then becomes our responsibility to maintain them.
We all have our ways of dealing with setting and maintaining boundaries in our relationships. How we react to our partners when they are not aware of, or taking notice of our boundaries, is where the conflict begins.
Dealing With Conflict
Men and women have different ways of dealing with conflict, and when one partner pretends that all is well and will not entertain the fact that their spouse has a different opinion, often people withdraw from the conflict. And that is when the other partner starts to nag. It's a bit of a chicken and egg scenario.
Ten Areas of Marriage that Need Boundaries
In the Boundaries in Marriage book, the author sets out ten areas where partners need to take responsibility for themselves. They are:
Feelings
Attitudes
Behaviors
Choices
Limits
Desires
Thoughts
Values
Talents
Love
In all relationships, we have to take responsibility for the part we play in making it successful or difficult. Truthful communication is the starting point, but there is always a time and place when this is going to achieve the best result. If you view these confrontations as a competition that someone has to win, then it is indeed likely that no-one will win.
This marriage guidance book is easy to understand and the principles are simple to implement. Boundaries in Marriage is not a tick list, but a clear strategy for creating the marriage that suits both people in the relationship.
Balanced Approach
What is necessary is a balanced and informed approach. Each partner has to decide which parts of themselves are going to need boundaries for them to be happy, and which parts they are prepared to share as common property.
Some couples think that it's enough to read the first few chapters and then start setting boundaries. If your partner does not understand where you are coming from, then this could exacerbate any problems with boundaries that you are already experiencing.
Guarding and Maintaining Boundaries
Boundaries in Marriage also issues a warning to keep a watch out for breaches in your boundaries as well as external influences that can threaten your relationship boundaries. These include the threat of affairs, interfering parents, and changes that will inevitably need addressing.
Worthwhile Investment
Reviews of this bestselling marriage book claim that changing the way we look at setting and maintaining boundaries in our marriages is a worthwhile investment and there is a lot of interesting information and sensible advice in this well-written book. That's the reason why it is on our list of the best marriage books.
As couples learn when it is okay to say no to their spouse, they realize that there are many more positives than negatives to be gained.
Check Price on Amazon
Author
Books and Authors From the Same Genre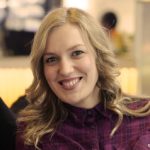 Alissa is an avid reader, blogger, and wannabe writer. (She's a much better cook than a writer actually). Alissa is married, has one human, one feline, and two canine kids. She always looks a mess and never meets a deadline.