Bio
Chelsea Quinn Yarbro was born on the 15th of September, 1942, in Berkeley, California, United States of America. Chelsea is a renowned American writer, particularly in the horror genre. It is a well-known fact that Yarbro's greatest contribution is her extensive Count Saint-Germain series.
Yarbro, like we mentioned, was born in Berkeley, California. She went to the Berkeley schools all throughout middle school and high school, though she attended the San Francisco State College for three years.
Married Life
In November of 1969, Yaybro married Donald Simpson. Their marriage lasted about thirteen years, or so, culminating with a divorce in February of 1982. The couple didn't bear any progeny during their time together. In fact, Yarbro, to this day, doesn't have any children.
Best Chelsea Quinn Yarbro Books
Career
Having been a writer for the better part of half a century, Yarbro's writing contribution has been plentiful. She's written westerns, young adult books, sci-fi novels, and, most prominently, historical fiction mixed with horror. To her name, she has more than seventy novels and even more short stories.
Super Creative
It is a known fact that Yarbro writes a lot. On average, she writes at least three books per year along with one or two short stories. She works, i.e. writes, for a fourth of a day, six days every week unless she's travelling. She does extensive research for three to four hours a day, five days each week. With that said, we can affirm that Yarbro is one hell of a writer, and we can now get down to finding out what the best Chelsea Quinn Yarbro books are. 
Massive Series
Yarbro's Saint-German series is her longest-running and lengthiest series by far. The series numbers an astounding twenty-seven books in its composition. The books are:
Hôtel Transylvania, published in 1978.
The Palace, published in 1978.
Blood Games, published in 1979.
Path of the Eclipse, published in 1981.
Tempting Fate, published in 1981.
The Saint-Germain Chronicles, published in 1983.
Darker Jewels, published in 1993.
Better in the Dark, published in 1993.
Mansion of Darkness, published in 1996.
Writ in Blood, published in 1997.
Blood Roses, published in 1998.
Communion Blood, published in 1999.
Come Twilight, published in 2000.
A Feast in Exile, published in 2001.
Night Blooming, published in 2002.
Midnight Harvest, published in 2003.
Dark of the Sun, published in 2004.
State of Grace, published in 2005.
Roman Dusk, published in 2006.
Borne in Blood, published in 2007.
Memoirs, published in 2007.
A Dangerous Climate, published in 2008.
Burning Shadows, published in 2009.
An Embarrassment of Riches, published in 2011.
Comedia della Morte, published in 2012.
Night Pilgrims, published in 2013.
Sustenance, published in 2014.
Le Comte de Saint-Germaine
The first book, Hôtel Transylvania, is where we are introduced with the infinitely alluring, charming, charismatic Le Comte de Saint-Germaine. The world's greatest vampire since Dracula, Saint-Germaine is also a dashing gentleman in the Parisian society.
In the very first book, we see him struggle for the better of someone else, not just for the lust intrinsic to the night-stalker that he is. Madeleine falls in love with Saint-Germaine, but is then apprehended by vile sorcerers for the purpose of a black mass. Saint-Germaine is, however, to her rescue.
Classic
A true classic of horror literature. Upon reading even a single book, one already recognizes why they are to be enumerated amongst the best Chelsea Quinn Yarbro books. You can learn more about the second and the third book in our standalone articles. Check out our reviews of The Palace and Blood Games.
Check Price on Amazon
Spin-Off
In contrast to the vast Saint-Germaine series, Yarbro's Atta Olivia Clemens is a lot shorter. It only has three books in its composition and they are:
A Flame in Byzantium, published in 1988.
Crusader's Touch, published in 1989.
A Candle for d'Artagnan, published in 1989.
Worth noting is that the Atta Olivia Clemens series is a spin-off from the Saint-Germaine series, as Olivia was once a lover of Saint-Germaine. The first book in the trilogy, A Flame in Byzantium, starts out during the reign of the famous Emperor, Justinian, in the year of 545. Around this time, the aim that Justinian had was to conquer and reclaim Italy from the Ostrogoths.
The Ostrogoths
The Ostrogoths were occupying the greater part of the Roman Empire around this time. Olivia, living in Rome, made a decision to give up her home to the troops of Justinian so as to leave to Byzantium, namely in Constantinople to live under the protective hand of Justinian.
Outsider
She soon learns that the people living in Constantinople don't take kindly to the more lurid culture of the Romans, as they are a more conservative people. Clemens is thus an outsider in two different ways, as a woman in this epoch and, more importantly, as a vampire. Olivia is one of the most intriguing characters that Yarbro has ever written. Well worth the read and the subsequent reread.
Check Price on Amazon
Madeleine de Montalia
The Madeleine de Montana series of Yarbro is among her shortest, spanning only two books. It is, however, rich with characters and plot. The books that comprise the series are:
Out of the House of Life, published in 1990.
In the Face of Death, published in 2001.
We first met Madeleine de Montalia in Hotel Transylvania, the first book of the Saint-Germaine series. She was in love with the count and they were lovers.
Egypt
Madeleine became a vampire in the 1700s in France, as we know, but following this, she devoted her extremely long life to the field of archeology. Now, after about one-hundred years, Madeleine is traveling to Egypt as part of a French archeological expedition. They are braving an environment that is hostile to Europeans, especially to European women.
The team's exploration consists of an area in the land of Egypt where Madeleine's old friend, Saint- Germain, spent quite some time – centuries, in fact – as a slave, then a physician and a priest. The story of Saint-Germaine's early experiences is tightly connected with what follows in the story of Madeleine de Montalia.
Face of Death
In the Face of Death, Madeleine is now living – the term is used loosely – in America, in the years prior to and post the civil war. She is having an affair with a Confederate officer, but still communicates with Saint-Germaine via letters. Soon, Madeleine finds herself in the midst of the ghastly war and she must choose between her nature and her conscience.
Check Price on Amazon
Dazzling Entry
Yarbro's Sisters of the Night series is another two-book series, but a dazzling entry into the author's vampire mythos. The two books comprising the series are:
The Angry Angel, published in 1998.
The Soul of an Angel, published in 1999.
The Angry Angel
The first part of The Angry Angel goes through the sorrows and the troubles of a Greek adolescent girl in the 1500s. The girl's name is Kelene. Kelene is special in the manner that she has visions as a gift from the Militant Angels.
Escape
The story starts out with Kelene's family fleeing their home so as to get away from the invading ravenous Turks. Another factor was a letter that Kelene received from her aunt about her visions. The second sight that Kelene boasts, however, is what keeps her family from being killed during their leaving of their homeland.
In this way, we, the readers, along with her family learn how Kelene's power actually works and what good can come of it. We even see the little girl battle her own thoughts as she can't reconcile with whether her ability is a gift or a curse.
The Soul of an Angel
The second book, though, is concerned with the primal vampire, the original night-stalker, count Dracula. We walk with Kelene as she becomes the consort of the count, one of the 3 'weird sisters' mentioned in Stoker's classic. Kelene and Dracula aren't in love, no; they are, however, aware of the lechery they feel for each other. Both books can easily be considered to be the best books by Chelsea Quinn Yarbro.
Check Price on Amazon
Hard to Sumarize
Slightly longer than the last two entrees, the Messages from Michael series by Yarbro is one of her most eldritch. It boasts four books in its composition and they are the following bunch:
Messages from Michael, published in 1979.
More Messages from Michael, published in 1986.
Michael's People, published in 1988.
Michael for the Millennium, published in 1995.
This book by Yarbro is definitely the most difficult to classify or even summarize. It doesn't belong into any strict genre; it's not horror, it's not a western, it's something wholly unique.
Forming of Personality
The first book is a beginning for four highly enlightening ventures into person's experience and being. Worth mentioning is that it doesn't attack every single facet or aspect of metaphysics, but, instead, covers a particular subject, namely how our personality is formed, created, and how we express it.
Entity
It doesn't seem straightforward or easy to digest from the onset, but if one is willing to stick with the story, many things will be uncovered. Michael isn't to be confused with the Abrahamic angel or something of that matter. He is just an entity that communicates to a certain group via a Ouija board.
Worth a Read
More than worth the conscientious, studious read. The series definitely belongs on the list of the best Chelsea Quinn Yarbro books. Like we said, Yarbro has written a lot of books, and it is impossible to list them all here. Other books from her talented mind are the following: Dead & Buried, To the High Redoubt and False Dawn.
Check Price on Amazon
Author
Books and Authors From the Same Genre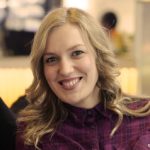 Alissa is an avid reader, blogger, and wannabe writer. (She's a much better cook than a writer actually). Alissa is married, has one human, one feline, and two canine kids. She always looks a mess and never meets a deadline.