Murray Graham Chandler
Murray Graham Chandler MNZM was born on the 4th of April, 1960, in Wellington, New Zealand. Murray is a chess grandmaster, having gained that title in 1983. Murray has played internationally for New Zealand and for England, after he gained citizenship in the 1980s.
Career
Additionally, Chandler is a notable chess writer and beloved organizer of tournaments. At his peak, Murray possessed a rating of 2605. Right now, we can take a look at one of Murray's greatest, most heartfelt accomplishments – this will be our book review of Chess Tactics for Kids.
Chess Tactics for Kids Book
Great Reception
Chess Tactics for Kids was written and published by Murray in 2003. Following the publishing of the wonderful book, it was received kindly by kids from all of the globe. This successful attempt by Murray was seen and taken to heart as a very significant one. For this reason, we acknowledge Chandler's Chess Tactics for Kids book as one of the best chess children's books.
Check Price on Amazon
Easy to Grasp
Anyone with even an iota of fascination for the royal game, be they children or elderly, is going to, upon the reading, find Murray's volume a singularly insightful and profound. The book's format is very easy to grasp and take in, as the subject-matter that is explained, in the distinctly superb way that Chandler does, is the manner in which we can mislead, deceive and dupe our opponent. And this all is achieved by using very common tactics.
Everything that is illustrated and pictured in the book is in black and white, and is taken out of famous games. The focus of the book is 50 themes – i.e. the 50 tricky tactics which accomplished chess players utilize in order to win the game.
Basic Tactics
The capability to notice and acknowledge certain tactics that appear or arise commonly in chess is a very important one for any chess enthusiast and it should stick with the readers for the length of their chess career.
Therefore, readers should be paying attention to these things when they are learning to play, and Murray very nicely succeeds in hammering home this point. Very basic tactics, a la fork, pin or skewer, are elaborated on.
Something for Everyone
There is something in this superb book for players of all experience, not just for children. Murray does all of the things mentioned with an air of elation and the whole process of learning how to play chess becomes a very fun one, indeed.
Check Price on Amazon
Author
Books and Authors From the Same Genre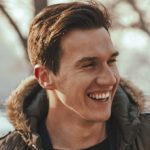 Michael is a graduate of cultural studies and history. He enjoys a good bottle of wine and (surprise, surprise) reading. As a small-town librarian, he is currently relishing the silence and peaceful atmosphere that is prevailing.