Tony Horwitz
Award-winning writer Tony Horwitz was born and bred in America, his family having moved there from Russia. His grandfather, although weak in the English language, became transfixed by a huge work on the American Civil War and despite his difficulty with the language read it continuously until his death age 102.
Retirement
Horwitz's father would read stories about the Civil War inspiring his young son to paint a mural on the attic wall. Later in life Horwitz became a writer and war correspondent and covered many conflicts in the Middle East and Africa. He had just returned from the Balkans and all of its tragedies and intended to retire with some peace back in America.
Confederates in the Attic Book
Childhood Passion
However, one day a Civil War re-enactment literally spilled right across his front yard, reminding him of his childhood passion. These re-enactors were hardcore, who would only wear clothes like the Civil War soldier, and would only eat food eaten by the Civil War soldier.
This chance meeting with the re-enactors right in his front yard became the inspiration for his journey down south, where he found the Civil War much-remembered and re-enacted with much ritual and rite. And it is this journey that is the inspiration for Confederates in the Attic and the subject of this Confederates in the Attic book review. This book got to our selection of the best civil war books that you definitely have to take a look at.
Check Price on Amazon
Snapshots of Lives
His journey takes him to the South, and to those who hold onto the memories and principles of the American Civil War, who attempt to re-enact the lives of the Confederates who fought against the Northern Union.
The book consists of snapshots of people's lives, from strict re-enactors who starve themselves in order to take on the same gaunt appearance as the confederates, and the likes of the pilgrim Robert Lee Hodge who takes re-enactment onto an entirely new level.
Long Journey
He travels to Fort Sumter, where the Confederacy first fired on the Northern Union, and then Kentucky. He visits battlefields, historical monuments, museums, and attends Klan rallies. He meets amateur historians and civil rights leaders. With his true journalistic spirit, he writes of classrooms and country bars and courtrooms bringing back a history that many wish didn't exist, alongside a people who wish only that did exist.
He sees a group in the south that is still devoted to keeping this memory of the confederates in the American Civil War alive, living in a kind of mourning and constant adherence to some lost cause.
Utopia
These odd people uphold all the values of the Confederates, they eulogize about their heroes' acts, and hold onto their customs and costumes as if in all of that lie the answer to American peace. They are a people who don't accept slavery or racism plays any part, and if it did, well, it would be all part of necessary collateral damage for their utopia to exist and continue.
Confederates in the Attic book shows the American south's bent for nostalgia, a refusal to accept the present, a determination to live the past. In terms of style, he is criticized for being too mellow, too sober, and far too enigmatic while meeting these oddballs. His detachment seems to be too extreme as he portrays absolute racists and slave-rights people with a somewhat inappropriate and unwise pen of cool and phlegmatic 'understanding'.
Stuck in the Past
This book review of Confederates in the Attic takes the opinion that the author is astute though, it seems, at portraying a people stuck in a past, who can't accept their present, and want to drag a past into a future. As for slavery and racism Tony Horwitz proves they are still, in the culture of the deep south, very much alive and active.
Others have criticized Confederates in the Attic for being too neutral, and while the author tries to take on and understand either side, he does not seem comfortable with either side also. It seems the book is an attempt to understand wrongness and give it some legitimacy, but even a veteran journalist and writer Horwitz couldn't do it.
Check Price on Amazon
Author
Books and Authors From the Same Genre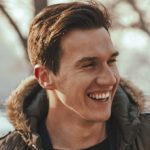 Michael is a graduate of cultural studies and history. He enjoys a good bottle of wine and (surprise, surprise) reading. As a small-town librarian, he is currently relishing the silence and peaceful atmosphere that is prevailing.