Sarah Janet Maas
Authoress Sarah Janet Maas was born on the 5th of March, 1986, in New York City, New York, United States of America. Maas is an adored writer of fantasy novels from America. The most famous work from Sarah Maas is her debut series, Throne of Glass, which was initially released in 2012.
Life and Education
As we mentioned, Maas was born and raised in New York City, New York. In the year of 2008, aged twenty-two, Maas graduated from Hamilton College, situated in Clinton, Oneida County, New York. Something that isn't well-known is the fact that Maas graduated Magna Cum Laude. The authoress' major was in creative writing, while her minor was in the religious studies.
A Court of Thorns and Roses Book
Career
Maas first started with the writing of her debut novel, Throne of Glass, when she was a mere sixteen years of age, even though it was published ten years later, when she was twenty-six.
The first few chapters of the book, which then bore the name of Queen of Glass, were able to be seen on the Fiction Press site, as one of the most popular writings present on that particular website. Wanting to have the whole novel published, Maas opted to remove it from the website. For more information about the work of this brilliant author, make sure to read our article about the best Sarah J. Maas books.
At the present moment, Maas lives in Pennsylvania along with her spouse. The couple had a child, a son named Taran, in June of 2018. With all of that dutifully noted, we can now take our time and focus on giving our A Court of Thorns and Roses book review.
Check Price on Amazon
A Court of Thorns and Roses Series
Sarah Janet Maas' wonderfully brilliant book is doubtlessly one of her greatest, to date. It is the first novel of her same-titled series, which has thus far had three entries, not counting a tie-in novel; there are plans for the series to be expanded by at least two more novels in the year of 2021. As for the first novel, this book was published in 2015.
In a few words, the first novel is a fresh take upon the archetypical Beauty and the Beast story in a world where the mythological beings, the faeries, and the humans live in distinct parts. They are divided by a wall that was erected under a certain, very important Treaty.
Feyre
The main character is Feyre. Now, from the very first page, we learn that the livelihood of Feyre and her family is solely dependent on the aptness that she has for hunting and killing.
The forest where Feyre and her family reside is a singularly rigid, cold, nearly barren place during the exceedingly trying and long months during the winter. One day it happens that Feyre's eye catches out the corner a stray deer. This deer is attempting to evade a ferocious wolf that is on its tail.
Feyre has no other choice than to do battle with the fearsome wolf for the deer's meat. However, if she hopes to take the bounty, she'll have to be willing to take the wolf's life, but also to coldly murder the small deer. This feat will surely come at a scary price.
In Storms a Fright
Upon the killing of the vicious, huge wolf, Feyre learns that it wasn't just a mere wolf, but a stray Fae. Soon enough, into her cottage stumbles in a sizeable beast, whom Feyre comes to learn is named Tamlin, asking who the murderer of the Fae is, and for that person to step forth.
Now, knowing how much torture and suffering the humans have experienced at the hands of the faeries, Feyre is forced to go to the land of the faeries, the land that she hates with a marked passion.
Check Price on Amazon
False Rumors
Soon, Feyre is taught that the rumors surrounding the faeries haven't always been truthful. For one, she didn't know that they had been affected by an ominous kind of blight. When Tamlin is in his normal, non-beast form, he is a mighty, attractive, faerie high lord.
In fact, Tamlin is in the rank of the High Lords of Faerie, one of only seven in all the lands. It, of course, doesn't take long for the romance between Feyre and Tamlin to build up, gain traction, and come to a steaming point. The tension between the two of them is a truly palpable one.
An Eon-Old Curse
When they finally give in to their passions, desires, and their brutal lust, the whole thing is explained in such a powerful, gruesome like language that one can't do much but applaud Maas and stand in awe. In spite of their wonderful romance, Feyre is no stranger to the idea that the faeries are still not being completely forthright with her. Speaking of romance, we included this amazing book in our selection of the best fantasy romance books. Check it out!
In due time, Feyre learns that she is going to be tasked with nearly insurmountable feats to be achieved, a trial that even the mightiest of warriors can scarcely hope to successfully finish, and all of this just in hope that she can have a hand in saving Tamlin. She learns of this ancient curse that plagues the lands and, if she is less than successful, Tamlin will be lost to her forever and ever.
Must-Read
The characters of Maas' are so wonderfully crafted, their deeper motives and inclinations are so nicely portrayed, and they are very nuanced. Maas did a superb job with this book, and she deserves all of the praise she can get. The two following books in the series are also absorbing. Additionally, Maas' Throne of Glass is a beautiful series to get into!
Check Price on Amazon
Author
Books and Authors From the Same Genre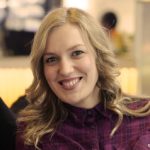 Alissa is an avid reader, blogger, and wannabe writer. (She's a much better cook than a writer actually). Alissa is married, has one human, one feline, and two canine kids. She always looks a mess and never meets a deadline.