Sylvia June Day
Sylvia June Day was born on the 11th of March, 1973, in Los Angeles, California, United States of America. Day is a prominent Japanese-American author of novels, primarily those in the romance genre.
Day has also frequented two pseudonyms, namely S. J. Day and Livia Dare when publishing her novels. Thus far, Sylvia is considered a bestselling writer in at least twenty-eight countries.
Crossfire Book Series
Career
While Sylvia has written novels mostly in the romance genre, she has also dabbled in writing paranormal fiction, historical fiction, and futuristic fiction – this is where she primarily utilized her pseudonyms. Passionate Ink, which is a special interest subsection of Romance Writers of America, was cofounded by Sylvia June Day, with her serving on its Board of Directors between 2009 and 2013. Day was also the twenty-second president of the larger organization, at one point.
Check Price on Amazon
Achievements
Sylvia has frequently been a speaker at numerous events like Comic-Con, the RT Booklovers Convention, Romance Writers of America's National Convention, and plenty of others. Day has also made quite a few lucrative business decisions. For instance, in 2013, she signed a seven-figure contract for writing two novellas.
Then, in the same year, merely a few months later, she was presented with an eight-figure deal for two books of the same series. Once more, at the beginning of 2014, Day signed an eight-figure agreement with MacMillan's St. Martin's Press. Having noted all of these things concerning the life of Sylvia Day, we will proceed with our book series review.
5 Book Series
One of the most famous book series from the talented Sylvia June Day is her Crossfire book series. The series consists of a total of five books, and they are the following few:
Bared to You, published in 2012
Reflected in You, published in 2012
Entwined with You, published in 2013
Captivated by You, published in 2014
One with You, published in 2016
Eva Hammel and Gideon Cross
In the first book of the series, Bared to You, we are introduced to Gideon Cross and Eva Hammel. The story, itself, is relayed to us via the perspective of Eva. Eva Hammel is a twenty-four-year-old girl. She comes from a wealthy family, though she doesn't want to make it in the world by the money of her family, but by her own work and dedication. She takes it upon herself to start from the ground up and get to the top alone.
She does it all by herself, until she gets a job in an ad agency where she has the opportunity to meet the owner of the company, Gideon Cross. It's from the first moment that she and Gideon hit it off; it's not sparks that fly, but a strong, burning fire. From the start, Gideon Cross walked into Eva's life with an astounding force. Gideon is attractive, handsome, smart, and chiseled like a Greek god. She can't help it but be drawn to him.
Check Price on Amazon
How Does Their Romance Progress?
The first book sees their affair grow gradually as Eva's as honest as they come, speaking her feelings without any hindrance from the first moment that they meet up until the last page of the book. Gideon, however, is a bit of a mystery; there's more to him than what meets the eye and it isn't a lightweight feat to peer into his intimate world, but if anyone can do it, Eva's probably the one for the job.
Throughout the series, Eva is still doing what she does best: being completely forthright and frank about the feelings that she has. No secret of hers is out of the grasp of Gideon. On the topic of Gideon, he's still hush about his own private matters.
A Bit of Turbulence
He asks for the trust and complete devotion of Eva, even though he doesn't seem to be capable of giving her the same treatment. Eva, sensibly, doesn't think she can put her trust in Gideon which prompts the relationship to experience a bit of turbulence. Their pangs, troubles, and issues are genuine. What they experience doesn't at any moment feel like a contrivance.
They, as characters, are flawed, with deep problems and they ring true throughout the whole of the series. How they are in the bedroom – explosive, chaotic, emotional, and passionate – is true for their relationship out of the bedroom's boundaries. Their story moves them, but also the reader, to the crevices of lust, love, and despair. The two of them can't find a way to live their lives without each other, but it's also a troubling, difficult process living together.
How Is Their Intimate Time?
As for their time in the bedroom – or bedroom like equivalent –, they are a perfect match. They even get to join the mile-high club. Their sexual experience isn't one marked just by a lecherous infatuation that they have, which they do, but also with a singular gentleness, humor, and loveliness about it.
By the time that the series comes to an end, a series whose books happen in the span of just a few months, Eva and Gideon have definitely learned how to live with the pain and the abuse from their pasts. They have set aside all of the issues that they had for building a strong relationship and are, without a doubt, ready to step into a better life with or without each other – only reading the book can say. Our review of Crossfire book series can only get one so far.
There's More
If you like Crossfire, Seven Years to Sin, the Jax &Gia series, and The Stranger I Married are just a few more books from Day just as riveting as the one we've reviewed.
Check Price on Amazon
Author
Books and Authors From the Same Genre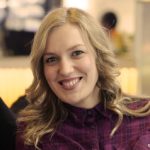 Alissa is an avid reader, blogger, and wannabe writer. (She's a much better cook than a writer actually). Alissa is married, has one human, one feline, and two canine kids. She always looks a mess and never meets a deadline.