Laini Taylor
Authoress Laini Taylor was born on the 22nd of December, 1971, in Chico, California, United States of America. Taylor is a notable American writer of Young Adult Fantasy novelist. Laini is famous for her superb series, Daughter of Smoke & Bone. You can also find information about the book in our selection of the best fantasy romance books.
Life
As we mentioned, Laini was born in Chico, but she also spent quite some time as a United States military child in Europe, but also in California. Laini acquired her Bachelor's Degree in the subject of English from UC Berkeley. While Laini had wanted her whole life to become an author, she was actually aged thirty-five by the time that her first novel was published.
Daughter of Smoke & Bone Book
Career
In the year of 2004, Taylor first wrote a graphic novel for the company Image Comics. The graphic novel was illustrated by her spouse Jim Di Bartolo. The first traditional novel that Taylor penned and published was her Dreamdark: Blackbringer, in 2007.
But, as we said, Laini is famous mostly for her Daughter of Smoke & Bone. The series' first book was picked by Amazon to be the Best Teen Book of 2011. The series' second novel was present on the list of the Best Teen Books of 2012, accordingly! At the present moment, Laini Taylor resides in Portland, Oregon, along with her spouse and their young daughter. With that all said, let's take a look at our book review.
Check Price on Amazon
Daughter of Smoke & Bone Series
The series by Laini Taylor was first published in the year of 2011. To this day, it remains as one of Taylor's most beloved and perhaps even best books. It is the first novel in her aptly-named series, which features two more novels, and one tie-in book.
It is centered, essentially, around the archetypical story of how love is most beautiful when it is forbidden. The story here, of course, makes quite the blend of a forbidden love tale with a focus on the mythical. The novel isn't just meant for the young adults, as one would be led to believe, but is a novel that can be enjoyed by anyone with a genuine interest in the art of storytelling and brilliant writing.
Karou
One of the main characters in the novel is Karou. Karou is a young, seventeen-year-old student currently residing in Prague, Czech Republic. Karou likes to do a lot of things. She likes to hang out with her friends, gossip with them, work on her artistic inclinations, but there's one thing she doesn't like to do: put up with her annoying ex-boyfriend.
In her own words, he just doesn't understand that they're over. Karou isn't quite as innocent as one may be led on to believe, of course. For instance, she has a tightly kept secret. Karou was brought up a demon-wishmonger. In her not-so-free time, Karou also does chores for this wishmonger; when she can manage, and sometimes when she can't.
A Double Life
In her own covert dimension, Karou knows that wishes are just as worthy as money in the normal world, and the most malicious of the beings will not stop at anything to have their own wishes, no matter how damnable or frightful, fulfilled.
Now, Karou must spend time in both worlds, though they share the same tangible space, without actually feeling like she belongs. However, one seemingly normal day, Karou comes by Akiva. Akiva seems to be a benign, angelic being, even though the presence causes Karou to question what, who, and why she exactly is.
Check Price on Amazon
The Themes of the Story
Praiseworthy and nothing less are Taylor's efforts and successes in this novel. At no point does she fall into the insipid or superfluous downfalls by patronizing or undermining her readers with cheap or moronic characterizations.
All of her characters are nicely developed, multi-layered, and nicely nuanced, the stories have a depth that one feels reverence for, and, her writing style suits the plot so nicely it feels like laying butter on toast.
Inventive and Creative
While the tropes like forbidden love, the eternal fight between the angelic ones and their demonic counterparts, angels that have fallen from their graceful positions are definitely ones that readers are used to or are at least familiar with, Laini utilizes them in a way that is both inventive and creative. She doesn't befuddle her stories by coming to commonplace, expected conclusions, nor are her characters bland, uninteresting, or stereotypical.
Taylor shows us that just because one has been born into a hateful world, or to grow up hating something, it doesn't mean that they are inherently evil. A shift of perspective is all it takes for Taylor's characters to gain a new facet.
Final Words
So far as writing for the sake of writing goes, Taylor doesn't waste a single word, let alone a page or a chapter. It is obvious that every little or larger paragraph was given the utmost attention and care that one can be expected from so potent a writer as Laini.
While the story, itself, is concerned with the duality between light and dark, the storytelling espoused by Laini makes the friction and connection between the two be even more pronounced.
Give Them a Try
Laini Taylor's books are always a treat, but this one is even more special. It comes to no surprise why Daughter of Smoke & Bone was chosen for our book review. The two other books in the same-titled series are ones to be definitely considered. Her Strange the Dreamer series is another great series, too!
Check Price on Amazon
Author
Books and Authors From the Same Genre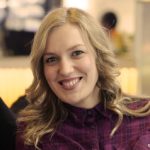 Alissa is an avid reader, blogger, and wannabe writer. (She's a much better cook than a writer actually). Alissa is married, has one human, one feline, and two canine kids. She always looks a mess and never meets a deadline.