Clare Coleman
Daughter of the Reef is the first novel of the fantastic historical fiction trilogy by author Clare Coleman that is sure to prove as the perfect novel to start off this exciting series filled with adventure, thrill, and special and unique characters. Find out how this exciting story begins in this book review of Daughter of the Reef.
Ancient Tahiti Series
The story that continues directly in the other two books Sister of the Sun and Child of the Dawn starts off with the main and most important character of this novel and the whole series, Tepua.
Daughter of the Reef Book
Terrifying Storm
She is the daughter of a respected chief and is sailing toward home from her coral atoll expecting her arranged marriage to go perfectly smooth. It is definitely a long road and she is very impatient for what surprises await her back home.
However, her luck runs out as a terrifying storm completely destroys her mode of transport and leaves her stranded on the shore of Tahiti. A little bit of luck still remains as she could have been stranded in the middle of the vast waters and be left to drown.
Check Price on Amazon
Tahiti
She has never before been on this mysterious land of Tahiti and is not certain at all what to expect, but she has no other choice than to go further and see what this land has to offer as she has no other way to get back home. She lives in a time and a world where traveling is not a huge luxury.
Not Welcome
As you will find out first from this Daughter of the Reef book review, this land is not uninhabited as the settlers who live there are relatively different from Tepua and make her feel unwelcomed due to her foreign appearance and mainly because they know nothing about her. She also knows nothing about them and is uncertain of what kind of future awaits her in this new and mysterious land.
Stronger Than She Looks
Unfortunately for her, she becomes a victim at first because she appears weak and innocent, but she proves everyone wrong as she has a strong will for survival and proves to be stronger than most think.
She has a strong spirit thanks to which she manages to build a new life for her in this place and manages to come out on top. It's not as simple as we make it though in this book review of Daughter of the Reef as this process takes her a long time and it is difficult because this land is still new to Tepua and proves dangerous and beautiful and the same time.
Exciting  Story
She is uncertain of what more she will discover here but reading her story is definitely exciting for everyone. She manages to change so much in her time there, influence so many more people, and she becomes something out of nothing. The best part about this story is that it is just beginning as her adventure continues in the other two books of the Ancient Tahiti series by Clare Coleman.
Check Price on Amazon
Author
Books and Authors From the Same Genre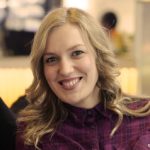 Alissa is an avid reader, blogger, and wannabe writer. (She's a much better cook than a writer actually). Alissa is married, has one human, one feline, and two canine kids. She always looks a mess and never meets a deadline.