Kate McMullan
Dragon Slayers' Academy is a children's book series by author Kate McMullan that involves a bunch of children characters who are going to a medieval boarding school where they train to become powerful knights in a world where there are evil dragons, who threaten their lives and many others' lives.
Tons of Fun
The story is super appropriate for kids, as there are tons of colorful illustrations in the books and the plot is fun to read with the occasional thrilling adventure. Be sure to check out our review if you want to know what to expect from all of the 20 books in the series. If you like dragon books, you must read our the best dragon books ever review.
Dragon Slayers' Academy Book Series
Page 1
Page 2
Page 3
Page 4
Wiglaf
This is the book that starts out this amazing children's Dragon Slayers' Academy book series, where you get to meet the main character himself and a few of the more important ones as well. Wiglaf is quite the interesting character, who you will be getting to see a lot of in this book series.
Destiny
His story begins now as he signs up to be a part of the Dragon Slayers' Academy and fulfill his destiny. You will get to see that it won't be very easy for him, as this kid can't even stand to see blood.
Check Price on Amazon
Mother of all Dragons
The second book in this series talks about Wiglaf again as he has become more experienced in the dragon-slaying world and now he is in a lot of danger as the Mother of all Dragons is hunting him down because he killed son number 92.
Spell of Courage
Wiglaf will ask for a spell of courage that a wizard can definitely pull off and you will get to find out if this spell is enough for him to handle the danger that is coming for him.
Check Price on Amazon
Dark Forest
Another adventure that Wigalf will be going on is presented to you in the third book of this series. This time, Wiglaf and his class are taking a school trip in a dark forest, and Wiglaf and the other kids from his class decide to check out a scary cave in which Seetha the dragon has hidden her gold.
What's Inside?
Who knows what they might find inside this cave? It's up to you to find out if there are even scarier things inside than a huge dragon.
Check Price on Amazon
Interesting Situation
This one is definitely one of the funnier stories that you will see in our review as Wiglaf has gotten himself into quite the interesting situation.
Princess Belcheena
Princess Belcheena is looking for a husband, who will have red hair, will have slain at least two dragons, and whose name will start with her favorite letter, W. This seems to be the perfect description of Wiglaf and he will soon discover that he will be the man, or boy, to go before the rich Princess.
Check Price on Amazon
Sir Lancelot
The fifth book introduces you to a few new characters. One of them is the most perfect knight in their world, Sir Lancelot and he is the prize that Wiglaf had just one, a full day of being around this great and famous knight. Erica is a friend of Wiglaf's and she still can't believe that this had happened to Wiglaf, or maybe she is just super jealous that Wiglaf got this prize and not her.
Something Fishy
Whatever the case may be, Erica has her doubts about this perfect knight and she believes that there might just be something fishy about him after all, something that no one else knows.
Check Price on Amazon
Terrible Curse
It gets super serious in this sixth book of our Dragon Slayers' Academy book series review as Sir Lancelot has unfortunately been put under a terrible curse by the evil witch Morgana le Fay and it's up to Wiglaf and his friends from the academy to rescue their favorite hero and knight.
Trust in Yourself
This colorful story will show children just how powerful they are and that they have what it takes to do this job.
Check Price on Amazon
Tournament
The story in this book follows a very anticipated tournament in the academy that is about to show, who has the most brain power of the students and who is among the smartest. Wiglaf, Angus, and Erica are the students chosen to represent their class at the Dragon Slayers' Academy and they definitely seem worked up about this whole thing.
Tough Competition
This might be because their captain is a know-it-all brat who wants all the attention for himself and they are also up against a very strong team, the Knights Nobble Conservatory team.
Check Price on Amazon
999
The stories in this series just keep getting more and more exciting, as this one is definitely a bit special thanks to a very interesting character who gets introduced here. The year in which these characters live is 999 and they know of a horrible prophecy that states that their world is going to end before the year 1000.
Zack
The special character who is introduced now is Zack from the bestselling The Zack Files by Dan Greenburg and this boy is from the future as he shows them that there is life after the year 1000 as well.
Check Price on Amazon
Babysitter
Next in our article is a book in which instead of being a dragon slayer, Wiglaf is actually a babysitter as he finds the cutest baby dragon and decides to keep him as a pet and take care of him as he was all alone when he found him.
Superb Fun
The fun in these children's fantasy stories just never ends since there are plenty of funny moments in this book which you will find out all about for yourself once you get to this book.
Check Price on Amazon
Stressful
Oh, we all know how stressful parents' day can be, especially if you are afraid of being embarrassed. This is exactly what Wiglaf is afraid of as his goofy family is about to walk into his school. His parents are wacky and his brothers have no mercy for their little bother at all so you can definitely expect some funny stuff in this book as well.
New Mission
Wiglaf will have a new mission this time, it's not a dangerous or life-threatening one, it's far worse, he has to make sure that he doesn't become the laughingstock of his entire school.
Check Price on Amazon
Different Perspective
The eleventh book in our review is a special one indeed as your favorite children characters from the series will get to see things from a different perspective for a while.
Zelnoc
It all starts when they ask the wizard Zelnoc for a little spell to help them cross the Dark Forest faster so he turns them into dragons. They then become students at the Dragon Slackers' Academy, where they learn how to slay Knights.
Check Price on Amazon
Strange Mystery
Did you know that the Dragon Slayers' Academy has dungeons? Well it does and there are some very strange noises coming out of there all of the sudden. Wiglaf, of course, decides to investigate this strange mystery along with his friends Erica and Angus and so begins another exciting adventure of theirs.
Sir Herbert Dungeonstone
They discover that there is an imprisoned ghost down there, the ghost of the school's founder, Sir Herbert Dungeonstone. They decide to free him and they discover why exactly this ghost was imprisoned as he starts destroying everything in his sight.
Check Price on Amazon
Looking Good
The next thrilling book of Dragon Slayers' Academy book series is one with another exciting plot as things are definitely looking great for the headmaster of the academy as more and more children seem to be enrolling in his school and more students means more gold.
Bad Luck Dragon
His luck might have just run out, however, as he hears news that the Bad Luck Dragon is headed straight for the Dragon Slayers' Academy and this is definitely not going to be good.
Check Price on Amazon
Long Weekend
The students of the Dragon Slayers' Academy have just been informed that they are about to have a three day weekend and Wiglaf and all of the other students are definitely excited about this news.
King Ken
Wiglaf decides to visit Erica at her castle and they both learn that Erica's father, King Ken, has come down with a terrible case of liver pox. The goofy wizard Zelnoc will be able to cure his illness but not without a price. Now, King Ken can only speak Pig Latin and this starts all sorts of funny events.
Check Price on Amazon
Mordred de Marvelous
Double Dragon Trouble is the 15th book in our review and this time, Wiglaf has a new assignment from the school paper, which involves doing a great story on the academy's headmaster, a story about who the real Mordred de Marvelous actually is.
Exciting Adventure
When Wiglaf and his friend Angus decide to follow Mordred around for a whole day, they overhear a ton of stuff and some of that just happens to lead them to a super exciting adventure that no dragon enthusiast can resist.
Check Price on Amazon
Retirement
The brave knight Sir Lancelot comes back again in this next story as you get to find out that he has actually had enough of battling, chasing, and hunting evil dragons and is actually ready for the sweet comfort of retirement.
Needed After All
Wiglaf and Erica make it their mission to get this great evil dragon-killing knight back into action as they believe that the world really needs him to protect others.
Check Price on Amazon
Summer Vacation
Summer vacation has finally arrived at the Dragon Slayers' Academy and every single one of the kids is super excited to be going home and spending some time being lazy and unproductive.
Even More Fun
But then you find out that Mordred, their money-hungry headmaster, realizes that there is a way to make money even in summer vacation so he decides to offer the kids to go to a summer camp, where they can have even more fun than staying home.
Check Price on Amazon
Back to School
The next book in this review shows you about a few events that happen after the summer vacation at the camp is finally over and the children must go back to school again.
Class II
This time Wiglaf is not the youngest as he is in Class II now and he finds that there are all sorts of new challenges and things to deal with now, including his younger and annoying brother who has just joined the academy.
Check Price on Amazon
Rescue Mission
The next to last book from this amazing fantasy children's book series has arrived and the plot in this one follows our favorite DSA heroes as they have a rescue mission on their hands this time.
Worm
The dragon called Worm that Wiglaf and his friends took care of and raised since birth has been kidnapped by a girl giant and she is about to make him her house pet. Can they save him without any trouble?
Check Price on Amazon
One More Story
And the last book is finally here as this amazing children's story has finally come to an end, but not before one more thrilling story.
Graduation Day
Graduation Day has finally arrived for our favorite characters and they are about to see what awaits them in this thrilling and dangerous world that is filled with both good and evil dragons. This long anticipated book is finally here for the biggest fans of Dragon Slayers' Academy book series.
Check Price on Amazon
Author
Books and Authors From the Same Genre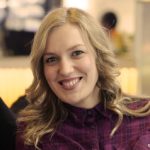 Alissa is an avid reader, blogger, and wannabe writer. (She's a much better cook than a writer actually). Alissa is married, has one human, one feline, and two canine kids. She always looks a mess and never meets a deadline.