Paul Di Filippo
Get ready to witness the intensely powerful imagination of Paul Di Filippo in this outstandingly amazing and strange work of art.
18 Short Stories
Our book review of The Emperor of Gondwanaland and Other Stories tells you about the collection of eighteen of the most interesting short stories by Paul, one of which is a story that was only published in this collection, and the amazing and strange characters they feature.
The Emperor of Gondwanaland Book
Funny and Mind-Blowing
Paul Di Filippo is known for 100s of his short stories, some of them are science fiction, many of them extremely funny with mind-blowing dialogues, and others that include hilarious content that features talking beavers, like this one for example. For more amazing stories written by this amazing author, take a look at our Fractal Paisleys book review!
Check Price on Amazon
Science Fiction Direction
This collection of short stories by Di Filippo holds some very interesting adventures that are steering into a bit of a science fiction direction unlike his previous collection called Little Doors that was in the fantasy-horror theme.
The story in this prestigious short story collection by Paul opens up with a novelette that features an annoying office drone that is not very excited about its everyday work routine and finds excitement by losing itself in a virtual universe that is called Gondwanaland.
Ailoura
It's quite the addictive little story that will have you off to a great start with this book. As you go through the stories, another interesting one is the story called Ailoura, a story that describes a mixture of fairy tales and the style of Frank Herbert's writing.
Many of the stories include exciting adventures in worlds of wonders and mystery, fun space exploration sagas, funny and impressionable characters as well as stories, and so much more to offer for the already existing, as well as soon to be new fans of Paul Di Filippo.
Unique Writing Style
This collection of short stories is a wonderful thing by Paul for new readers who are willing to find more about this wonderful author and what his writing style is, also to see if they would like what they see and is it worth reading more books by Paul. We even wrote an article about the selection of the best Paul Di Filippo books! Check it out!
It presents a wonderful opportunity to read many of his short stories, all in one and doesn't take up too much time, the perfect thing for testing the waters as it features all kinds of interesting adventures and worlds that tend to be pretty exciting to the best of science fiction lovers.
Full Potential
Paul Di Filippo's imagination has lived up to its full potential by making short stories such as these and one can only hope that Paul made more novels with bigger stories, more complex plots, deeper characters, sort of a more serious story that his intelligent imagination would definitely have no trouble of doing.
However, our review of The Emperor of Gondwanaland book finds that every story inside is far from unsatisfying as they still present an amazing piece of content that is definitely fun to read for all. Joe's Liver book review is the one we further recommend!
Check Price on Amazon
Author
Books and Authors From the Same Genre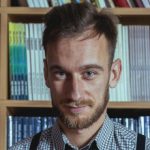 Robert is a science fiction and fantasy geek. (He is also the best looking Ereads writer!) Besides reading and writing, he enjoys sports, cosplay, and good food (don't we all?). Currently works as an accountant (would you believe that?)