Confronting Prejudice
With an apt title, this modern feminist book is gutsy and exposes the issues that are still faced by women today. Clementine Ford does not mince her words when it comes to confronting prejudice against women and making her demands for a fair society
Clementine Ford
Clementine hails from Melbourne, Australia and she is a prominent writer and feminist. She draws on her experiences as a woman and reveals the injustices that still exist in these times. She uses her high public profile to fight against the conditioning that we are all subtly indoctrinated to accept.
She not afraid of causing upset and division in her quest to place feminism back on the agenda. If you are interested in this topic, take a look at our list of the best modern feminist books!
Fight Like a Girl Book
Feminist and Gutsy
Fight Like a Girl has received rave reviews since it was published in 2016. Clementine Ford has had to fight long and hard to have her feminist views understood and accepted. This non-fiction book is explicitly feminist, gutsy, and exposes the attitudes of the media and opinions of the Australian public towards some of the big issues of the day.
Clementine Ford deserves to be held in high esteem for speaking out about taboo subjects. She fearlessly addresses topics like eating disorders, abortion, gender discrimination, and the rape culture. She does not shy away from confronting the prejudices against women and the results of those attitudes.
Check Price on Amazon
Upbringing and Mental Conditioning
She also begs women to challenge their upbringing and the mental conditioning that forces them to make themselves attractive to men. All that women achieve by believing that myth is a blow to their self-esteem and mental well-being.
Because of the underlying anger at the way society has treated women, Clementine Ford writes with passion and conviction. She insists that this must change and the future should look very different for women of all descriptions. But, her rage is tempered with wit and intelligent perception. It is a call to arms and her voice empowers and inspires women to demand the changes that they wish to see.
Standing Up For Yourself
Fight Like a Girl is not some idealistic fantasy, but a declaration of war on all those who would subjugate women. Ford has been the victim of internet trolls, women-haters, and experienced inequality herself, so she has earned a badge of honor, not only from Australian women but her global audience as well.
We get the message loud and clear that the way to survive as a feminist in the world is to value our female friendships and to rely on each other more. The way to overcome macho domination is to work together and strengthen the bonds between women to achieve feminist rights.
Reviews – What Readers Like
Fight Like a Girl has had many positive reviews and as a modern feminist book, it has a contemporary feel that is enhanced by the funny and edgy language. Fight Like a Girl book reviews show that readers appreciated how Ford highlights the ridiculous way that girls and young women are brought up to desire the attention of men and fed a load of conflicting methods to make oneself attractive to men.
Fight like a Girl book can be compared to finding a haven where a woman can feel supported. It's a safe place to identify feelings of anger and sadness, as well as a way forward to achieving equality for all.
Some Negative Reviews
There are always some readers who have an alternative view of a book and this one gets its fair share of criticism as well. The things that reviewers did not like were:
The focus of the book is on the sufferings of mainly white women and is not representative of all women.
Using her own experiences is valid, but readers feel that Fight Like a Girl book tried to cover too many bases as lost its impact as a result.
Not all readers are fans of the sarcastic tone of her writing. Her hyperbole becomes exhausting to the reader.
Check Price on Amazon
Author
Books and Authors From the Same Genre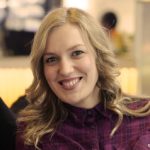 Alissa is an avid reader, blogger, and wannabe writer. (She's a much better cook than a writer actually). Alissa is married, has one human, one feline, and two canine kids. She always looks a mess and never meets a deadline.