Harlan Ellison
This book is a prestigious short story collection by the very unpredictable and amazing author Harlan Ellison. The reason that this short story collection is worth a lot of money today as opposed to when it first got released is because it now contains some of the most hard-to-find works by Harlan that ever exist.
25 Stories
The 25 stories that you get to read inside this book are all related to topics like issues of discrimination, injustice, oppression, bigotry and things like that which mainly involve the police. Check out this book review of Gentleman Junkie and Other Stories of the Hung-Up Generation if you want to find out something more about this very desired short story collection by Harlan Ellison.
Gentleman Junkie Book
Injustice
You will find that this collection is different than Harlan's others, but it has definitely gotten many good reviews that compliment Harlan's honest, clean, and good writing. What you get to read inside are stories both inspired by his own memories from his childhood, as well as from what he has seen in society and the media in the period of the 1950s.
He freely speaks on the topics of injustice in these stories. He provides a detailed commentary on racial discrimination, bigotry, and the wrong things that he has seen done by authoritative persons like the police and many others.
Check Price on Amazon
Daniel White for the Greater Good
For example, in the story called Daniel White for the Greater Good (1961), Harlan describes the stories of how difficult and uncertain the lives of African Americans were before the Civil Rights act of 1964.
A similar story is described in another short story in this collection called The Night of Delicate Terrors. He talks about all the wrong things he thinks are being done to people and why and how these situations occur. A few other stories deal with topics like oppression and more injustice.
Free With This Box
A great short story that fits this description from the collection is a story called Free With This Box. In this short story, Harlan uses memories from his own childhood to write a story that will probably make a lot of people come to their senses.
In it, Harlan describes situations, that he has witnessed as a child, of injustice and unfair cruelty by the very police that have sworn oaths to protect the people. Many more stories with plots like these can be found in this wonderfully written collection by Harlan that are meant to open the eyes of the people.
Conclusion
For the time in which he lived, these things were definitely more serious than they are today, so Harlan clearly couldn't just sit around and do nothing and he uses what he knows best, writing, to try and make a difference. If you like this book, you might be interested in our selection of the best Harlan Ellison books.
If you like to read books on topics like these where authors express their true and honest opinions on matters such as the ones discussed in this Gentleman Junkie and Other Stories of the Hung-Up Generation book review, then this short story collection by Harlan Ellison will definitely meet your needs.
Check Price on Amazon
Author
Books and Authors From the Same Genre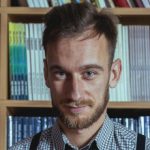 Robert is a science fiction and fantasy geek. (He is also the best looking Ereads writer!) Besides reading and writing, he enjoys sports, cosplay, and good food (don't we all?). Currently works as an accountant (would you believe that?)