Kristen Zimmer
Kristen Zimmer is one considerably talented authoress. Zimmer comes from Massachusetts, United States of America. She works as a writer – a freelance one, to be precise – and an editor, as well. A noteworthy fact about Zimmer is that she is a part of the IWWG (International Women's Writing Guild).
Education
Zimmer attended the Montclair State University wherefrom she acquired her Bachelor of Arts in English with a major in Creative Writing. Additionally, she went to the Five Towns College, where she was focused on Music Performance, mainly percussion instruments. The first novel of Zimmer is her The Gravity between Us which made waves in its genre.
The Gravity Between Us Book
Hobbies
At times when life and work allow it, Zimmer enjoys just enjoying a good novel, mainly New Adult or Young Adult ones. On the other hand, she also cherishes the time spent with her close ones. Zimmer also has 2 very cute Black Labrador mixes. Kristen isn't averse to composing her own electronic music, either. With all of that duly noted, we can now focus our attention to our book review.
Check Price on Amazon
The Only Novel
This book was the first-ever novel that Kristen Zimmer published and it just so happens to be the talented writer's only novel. It is a standalone novel belonging to the New Adult genre, though it does come off as more of a mature YA book. The Gravity Between Us book was published in the year of 2013. We also included it in our selection of the best lesbian romance books.
It is a novel that doesn't conform or adhere to any patronizing or oppressive rules to storytelling, writing, or character building. It isn't a story that is just there to be, but one that speaks to the minds of the very engaged readers.
Untouched Topic
The story isn't one that you can find in abundance even in our time and this is the reason why Zimmer obviously thrives in topics as untouched as possible by other writers, yet dirtied by the complacency intrinsic in us as humans. The song being sung here is one to leave the listener enchanted, but one must be willing to listen to the notes.
A Story Greater Than Most Others
The main characters are Kendall and Payton. Kendall Bettencourt is at the moment aged nineteen and is a great actress. Having been devoted to the art of acting since she was a mere child, Kendall is a very capable actress and it shows.
For a little while, Kendall has felt that she is at the cusp of making it big and becoming the face of Hollywood. The luster of fame and being recognized wherever she goes might have its influence and power over Kendall, but she has it under check for most of the time. Especially when she is with her best friend Payton.
Payton Taylor
Payton Taylor, on the other hand, has been Kendall's friend for as long as both of them can remember. Ever since childhood the two of them have been inseparable, though it isn't for a lack of trying to separate them. For one, after they get to college, a few changes have settled down.
Kendall, for one, along with being an actress is also the most attractive person in the town – a thing that Payton concurs completely seeing as she, too, feels an attraction to her childhood best friend. Herself, Payton, is trying to make her start in music, but things are just a bit iffy on that topic. From the very beginning of the novel, Payton is an adorable character. She is humorous, endearing, and truly a lot of fun to be around.
Check Price on Amazon
The Unspoken Lingers in the Shadows
Together, Kendall and Payton are best friends, roommates, but they also might be interested in taking another step in their relationship. Payton discloses to Kendall that she is a lesbian, though she keeps it to herself that the person of her desires and the object of her covetousness is actually Kendal.
In fact, Payton has been head over heels for Kendall for a number of years, now. Kendall's reaction to the revelation is supposed to come off as something normal, but in herself, she can't reconcile with the discovery. Why ever would Payton not tell her for so long? Why does she feel different around Payton, now? Has she been hiding or repressing her own lusts for Payton all this time?
Coming Clean
As her luck would have it, Kendall offers Payton a chance to live with her in California and go to a notable school for composers. As the two begin to see each other more often, their interactions increase, and encounters abound, the feelings so long pushed aside begin to encumber around them: either they come clean about it all or they can't go on like this.
A slight twist curves the story as Payton seems to be the object of interest by an actress named Lauren. Kendall is envious of this and a bit of positive action later, the two of them can't keep their hands together; how have they gone on like this for so many years?
A Note to Finish On
With their relationship, though, comes a bit of an irksome reaction by the people around them. Of course, in our time people can't be quite as openly opposed to their relationship, but a subtle or not so subtle change in the attitudes is there to be observed.
Nonetheless, Kendall and Payton are prepared to weather any kind of storm that might present itself to them. Their dynamic and romance is one to warm the heart of even the most frostbitten and frigid of us all. If one gets the impression that the worth of this novel is an ineffable one based upon our book review of The Gravity between Us, then we will concur with that observation.
Hope There Will Be More
Kristen Zimmer has only published one novel and even this one was seven years ago. We do hope that the authoress picks up the pen once more seeing as her debut was a genuine treat to read.
Check Price on Amazon
Author
Books and Authors From the Same Genre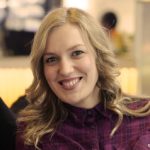 Alissa is an avid reader, blogger, and wannabe writer. (She's a much better cook than a writer actually). Alissa is married, has one human, one feline, and two canine kids. She always looks a mess and never meets a deadline.