Amitav Ghosh
Amitav Ghosh was born on 11th July, 1956, in Calcutta, West Bengal, India. Amitav is a prominent, well- known Indian author, though his fans are most familiar with him through his English fiction writings. Accordingly, Ghosh was the recipient of the prestigious 54th Jnanpith Award.
Life and Education
As we mentioned, Amitav was born and raised in Calcutta. Ghosh went to the all-boys boarding school in Dehradun, named The Doon School. Throughout his early life, Ghosh frequented a few countries, namely his homeland India, then Bangladesh, and even Sri Lanka.
During his stay at The Doon School, Ghosh was also in the presence of to-be famous author Vikram Seth and Ram Guha, the historian. Additionally, while he was at the boarding school, Amitav wrote fiction and poetry, and even founded, along with his contemporary Guha, the History Times magazine.
The Great Derangement Book
Career
Following the boarding school, Amitav enrolled in and subsequently acquired the degrees from St. Stephen's College, Delhi University, and, finally, Delhi School of Economics. The very first job that Ghosh got was with the Indian Express newspaper, from New Delhi.
In the year of 2007, Amitav received the Padma Shri from the Indian government, while in 2009 he was chosen as a Fellow of the Royal Society of Literature. With all of that said, we can now take a deeper look at our book review of The Great Derangement: Climate Change and the Unthinkable.
Check Price on Amazon
Crowning Jewel
Amitav Ghosh wrote and published his wonderfully brilliant book The Great Derangement: Climate Change and the Unthinkable in the year of 2016. As of yet, Amitav's volume stands as a sort of crowning jewel in comparison to other books on the same subject. No wonder that it got on our list of the best books about climate change.
Something that Amitav has correctly noticed, observed, and expounded upon duly is the notion that we, as humans, seem to be unwilling to face the fact that climate change is real. We seem to ignore the very idea of climate change, as if it's something that if you don't pay attention, it'll go away.
Proper Attention
However, like a baby's incessant crying, if you don't give it proper attention, climate change will never go away. The way that Amitav introduces us to the topic, one feels bewildered at why this issue isn't spoken of with much more urgency more often. Not just in books, mind you, but in general.
The idea that something is changing the very conditions in which we live, and we turn a blind eye to all of it seems wholly ignorant or downright moronic on our part.
Three Parts
For instance, we all know of floods, earthquakes, draughts, temperatures rising, heat waves, tsunamis, and such, but how often do we think about these things or see them in popular media – movies, books, etc. – when they're not the point of cheap thrills? The volume of Amitav is subdivided into three separate, distinct parts.
Connection
The foremost deals, via multiple tales, with the connection between climate change and fiction. Not just why we don't see the theme pop up in more books, but he speaks on the subtler variants of this theme that are present.
History
The second part is concerned with how climate change has gone on through the weaving book of history. From the utilization of natural gas in China a millennium ago, to Burma's own oil industry, though these didn't work up to make so high a detriment to the climate as the western ways did. When the industrialization in the 1980s came to those parts was when the effects on the climate turned so sour.
Politicizing
Finally, the third part tackles the problem with politicizing climate change. Amitav deduces that the only way to fight climate change is by doing it collectively; not one by one, not twenty by twenty, but all of us with one goal in mind. Two other books from the brilliant mind of Amitav Ghosh are The Glass Palace and River of Smoke.
Check Price on Amazon
Author
Books and Authors From the Same Genre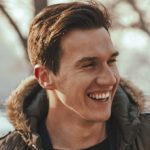 Michael is a graduate of cultural studies and history. He enjoys a good bottle of wine and (surprise, surprise) reading. As a small-town librarian, he is currently relishing the silence and peaceful atmosphere that is prevailing.