Elizabeth Ann Scarborough
The Healer's War is a Nebula Award-Winning fiction novel by author Elizabeth Ann Scarborough. Elizabeth Ann was born in 1947 and has written over a dozen exciting fantasy fiction novels such as this one.
This book review of The Healer's War will make sure to introduce you to the plot of the story as it is a magical one filled with a pretty exciting adventure that is unique in its own way.
The Healer's War Book
Lieutenant Kitty McCully
This starts as a normal war story, lots of death, suffering, innocent lives being caught up in this devastating event. But, the story is not at all about the war as you might have thought, it's about an army nurse, Lieutenant Kitty McCully, who works in a hospital at the China beach base in Vietnam.
Check Price on Amazon
Devastating War
Now, as we first start the book review of The Healer's War and as you start reading the book itself, you will see that Kitty is a very caring woman who has never seen so much suffering before. Day after day, she witnesses more people being brought in for treatment as a result of the devastating war.
She sees innocent civilians suffering so much, wounded and badly hurt soldiers, even prisoners of war are brought in there so she can make sure to save as many lives possible. She begins to develop a fear, that she is starting to become cold after seeing so much suffering and that her feelings are starting to become undetectable about the people in pain.
Magical Amulet
Now comes a very exciting twist in our book review of The Healer's War, an old dying Vietnamese holy man gives her an amulet as she stands above him watching the man slowly pass away.
This amulet had special powers that allowed Kitty a greater ability to heal others and to see a person's aura which would help her know how they feel and understand more about people and their feelings.
Unbelievable Journey
Her becoming in possession of this mystical amulet eventually leads Kitty to a strange and unbelievable journey through a jungle. She is not alone in this journey as we introduce you to two more special characters in our book review of The Healer's War, a one-legged boy and a soldier who has seen too much battle.
Together they embark on what awaits and the result of this journey would mean for Kitty to find herself and to truly understand how to live peacefully among all of this destruction, death, pain, and suffering. We mentioned this wonderful book in our selection of the best Elizabeth Ann Scarborough books. Check it out!
Adventures of an Army Nurse
You will find that the book presents a lot more meaning than just reading an interesting story about the adventures of an army nurse, much philosophy is put into the story of this book that just might help the readers understand what Kitty realizes at the end of the book.
If you found what you read in this The Healer's War book review interesting, then be sure to check out the book for yourself and you will be surprised by what you see inside.
Check Price on Amazon
Author
Books and Authors From the Same Genre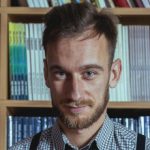 Robert is a science fiction and fantasy geek. (He is also the best looking Ereads writer!) Besides reading and writing, he enjoys sports, cosplay, and good food (don't we all?). Currently works as an accountant (would you believe that?)