George Orwell
Born Eric Arthur Blair, he became famous by his pen name George Orwell. He was a journalist and author who used his writing talent to oppose social injustice and totalitarianism in all its forms.
Legacy
The term "Orwellian" is today used to describe any oppressive state or movement that is against a free society. Such is the profound influence that George Orwell's books have had on contemporary culture and this is a legacy that continues long after his death.
Homage to Catalonia Book
Personal Experiences
Homage to Catalonia is his personal description of his experiences, observations and interpretations about the time when he was fighting for the Republican army during the Spanish Civil War. In 1936, he travelled to Spain to work as a journalist but instead, he ended up joining the fight against the Fascists. This action probably did not surprise anyone who knew Orwell as he was a man of impulse and passion.
Everyone Equal
It is interesting to note that initially, Orwell viewed the conflict in Barcelona as an exciting example of Shangri-La where everyone being equal was a real possibility and he wanted to be a part of making that happen. He was not alone in his venture. Many foreigners travelled by train from France to Spain to join this "noble" cause.
Check Price on Amazon
Excitement
Apparently, the journey was filled with excited people sharing food, music and laughter as if they were on their way to the seaside. Amongst this merry band of people were many British writers and journalists who wanted to be part of the action that was taking place in Spain at this time.
However, it was not long before the disappointment and disillusionment with Stalinist communism became apparent, and in Homage to Catalonia book, Orwell documents the horror of life on the front line. He did this with his characteristic pragmatic, witty and, even at times, humorous writing. For example, he wrote: "The Spaniards are good at many things, but not at making war. In Spain nothing, from a meal to a battle, ever happens at the appointed time."
Life in Trenches
Eventually, Orwell rejected his initial idealization of the war and decided to reveal it from the base level of life in the trenches. There, the lofty ideals of communism and democracy lost their glittery political façade and the main concerns were more basic: food, shelter and a functioning weapon, of which there were not many.
This is where Orwell's genius at using the mundane as a contrast to the complexities of the conflict, is used to great effect and the delight of the reader of Homage to Catalonia book. Without a doubt, this book deserved to be in our best Spanish Civil War books article. Check it out.
Complicated War
Even with the benefit of hindsight, it is not easy to understand this war. What made it so complicated is the fact that there were numerous participants with many and varied political attachments. There were fascists, anarchists, socialists, revolutionaries, communists and a selection of Western supporters who were taking the opportunity to ensure that their interests were being taken care of. To say that it was a war between the Nationalists and the Republicans is a naïve understatement.
Victory By Design
In the end, the Fascists, led by Franco won the war, but that was more by design than because their ideology was superior. They had better weapons and the support of Italy and Germany ensured the necessary supply chains across Europe. Russia's support for the Republic was not altruistic and proved to be not in the best interests of Spain at all, but to advance the Stalinist style of communism.
Masterpiece
In this Homage to Catalonia book review, you could get to know that in his usual, inimitable style, Orwell wrote a masterpiece which is a historical recount that is still relevant and contemporary in the 21st century. The Spanish Civil War was a rehearsal for the World War II and we would be wise to heed the lessons that can be learnt from this conflict.
Check Price on Amazon
Author
Books and Authors From the Same Genre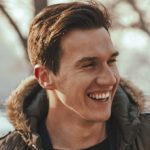 Michael is a graduate of cultural studies and history. He enjoys a good bottle of wine and (surprise, surprise) reading. As a small-town librarian, he is currently relishing the silence and peaceful atmosphere that is prevailing.