HuemanBookStore.com or Hue-Man Online was an online store that closed down in 2020 during the outbreak of the Covid-19 pandemic. It was founded in 2013 by Marva Allen and it combined the experience of both books and technology.
The goal of Huemanbookstore.com was to pioneer a new business model that combined hi-tech events with their hi-tech vision. This business model was called "Pop-up" and was a part of The Power of One project. It was a bold and innovative plan to support young authors and organizations through various services.
But alas, not all things are meant to be and we here at Ereads.com are very sad about their demise. We will remain fans of this amazing project forever!
But it is time to turn the page. Welcome to Ereads.com and enjoy our site. Here are a few amazing articles celebrating the writers who spent their lives fighting against injustice.
6 Best Native American Authors
10 Best Black Poetry Books
4 Best Black Feminist Books
5 Best Toni Morrison Books
5 Best Alice Walker Books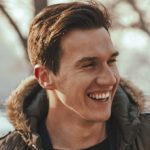 Michael is a graduate of cultural studies and history. He enjoys a good bottle of wine and (surprise, surprise) reading. As a small-town librarian, he is currently relishing the silence and peaceful atmosphere that is prevailing.