R. K. Lilley
Authoress R. K. Lilley is one of the most intriguing erotic romance writers of our time. In so far as Lilley, herself, can remember, she supposes that she has been a writer for just as long.
However, picking up the quill doesn't always prove to be a lucrative opportunity, at least not during the beginning. For these reasons, Lilley worked a number of years as a flight attendant on 1st class flights. This aspect of her own life was transformed in one of her novels, so it obviously proved a candidly helpful experience.
In Flight Book
Life and Career
Lilley's novels primarily blend her unabashed and complete devotion to the world of romance and the more erotic dimension of BDSM which stands for Bondage, Domination, Sadism, Masochism. On the other hand, Lilley also likes writing urban fantasies, though these works of hers are done utilizing the Rebecca K. Lilley pseudonym.
In the free time that Lilley sometimes has, she likes to go hiking, traveling, or more calmly read, paint, play the game of the day, enjoy some anime show, and live each day to its fullest. At the present moment, Lilley resides in Texas along with her spouse and their two kids. With all of that noted, we can now give our book review.
Check Price on Amazon
Up in the Air Series
This is rightfully one of the most well-read and adored novels from R. K. Lilley. It is a part of her intriguing, alluring, and gripping series named Up in the Air. Up in the Air is comprised of a total of four novels, of which In Flight book is the first. It was published in the year of 2012.
Bianca
Bianca at the age of twenty-three is working as a first-class attendant of flights. As such, Bianca isn't a stranger to meeting many elite, famous people and tending to them. Whether one is a movie star, a TV show actor, artist, even a model, Bianca has faced it all. When she is doing her job, she is composed, tranquil, and collected.
However, all of us are wont to break out of the shells that we've set up for ourselves, but what's different is what it takes for these shells to burst. For some of us all it takes is a little bit of brazen rudeness, for others, it's just a sudden realization that everything isn't like we want it, but for Bianca, all that it takes for her to lose her cool-headedness is billionaire James Cavendish.
The Weakness We All Have
It is quite an odd thing to see. For someone like Bianca who is capable of carrying a tray of very expensive refreshments while coursing through the air with an astounding speed nearly forty-thousand feet into the sky, and all the while bearing an air of poise in a pair of very tall heels, to have just a billionaire turn her world upside down; it is just completely a bewildering thing.
How her knees had weathered so many turbulent movements in the airplanes without bending the slightest bit, yet they shiver from just one encounter with James, one can't exactly say. The only reasonable conclusion is that Caldwin is a singularly charming and attractive man, which he most certainly is. We covered this book in our selection of the best alpha male romance books, too. Make sure to check it out!
Check Price on Amazon
Palpable Magnetism
From their very first interaction, Bianca can feel the palpable magnetism that he induces with his beautiful eyes, handsome face, awe-worthy looks, and stature. There is a bit of intimidation about the man, what with his implicit vow of pleasure when he speaks, yet also a tint of anguish about those godforsaken, captivating eyes.
James gives Bianca an offer which she surely can't just ignore or say no to. Bianca's own experience with relationships isn't one to boast of, seeing as they always ended horribly. However, James offers her a chance to be with him with none of the strings accompanying their little affair.
Is It All Just Sex or Do We All Yearn to Be Loved?
Coital endeavors are the only thing implied with this alluring erotic offer that stands for Bianca. Though, we must add that it is not just the normal, garden variety of sex that James has in mind.
The intimate time that he has in store for Bianca is one where she is to completely submit to his erotic will; on the inside, Bianca has kept fantasies and silent, furtive thoughts about being a submissive person. James isn't one for relationships or becoming attached to a single person as his pained eyes would vouch.
Stephan
While Bianca has been her own person, built herself up from ground up since she was only a fifteen-year-old, she has pretty much had one constant person in her life. Stephan is someone as close to Bianca as a brother and they were as close as anyone could possibly be with Bianca.
But, now she has an opportunity, in spite of the fact that she is a virgin, to open her arms and submit to the yearnings and joys that she has for so long fantasized of.
Entrancing Story
Of course, the thought of not having attachments is one that intrigues everyone, but what do we make of the developments when Bianca and James inevitably catch something they are both afraid of? Not a sexually-transmitted disease, mind you, but feelings. Our book review of In Flight can only say that it sure makes for an engaging, entrancing story.
Check Price on Amazon
Author
Books and Authors From the Same Genre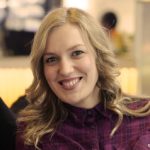 Alissa is an avid reader, blogger, and wannabe writer. (She's a much better cook than a writer actually). Alissa is married, has one human, one feline, and two canine kids. She always looks a mess and never meets a deadline.