Greg Bear
The Infinity Concerto is an amazing fantasy novel from the Sci-fi author Greg Bear. Although he is mostly known for his advanced technological and sci-fi stories, this one lacks a bit in that area, but makes up in the amazing fantasy story and brilliantly unique and special characters. You must read our best Greg Bear books article, too!
Songs of Earth and Power Series
However, it's not completely void of sci-fi as it is still a story from Greg Bear and you will find out exactly what it is about from our book review of The Infinity Concerto. If you are interested in other books of the series, check out our Songs of Earth and Power Book review.
The Infinity Concerto Book
Power Song
This is a story about something called a Power Song. Power Songs are music compositions that if made right by people who understand them, literally have the power to remake the world as one pleases.
The story starts with a composer named Arno Waltiri who has just premiered his newest composition called Concerto Opus 45: Infinity. Many people attended this concert and one of them who was a fellow composer was very displeased and actually filed a lawsuit against Arno because he claimed that this composition affected his own ability to produce music in a bad way.
Check Price on Amazon
After that incident, over the next few months, people started to simply disappear just like that, without any trace, and the only thing that was connected between the people that vanished was the fact that they were all in the audience at Arno's concert.
David Clarkham
Another character comes into play by the name of David Clarkham as we find out that he was the key component in the production of this music piece by Arno when he gave him the idea for this composition in a conversation they had previously. It turns out that this was a Song of Power or Power Song, how every you like to call it.
Now, these so-called Songs of Power are powerful things that exist not only in the form of music, but also as poetry, dance styles, art, architecture, and more. They have the perfect disguise and can affect so much in the world.
As we read, we find out that among the others who have disappeared was David Clarkham. It was as if he had prepared for this occasion and actually left Arno a book and the key to his house because he wanted Arno to find out more about this magical Song of Power.
Far from Over
The story is far from over as these mysteries need to be unlocked and almost no one knows anything about them. This review of The Infinity Concerto book will manage to introduce you to the story, but you are on your own on the  further adventures that await and the thrilling secrets you get to find out. Greg surely outdid himself with this amazing mysterious fantasy story that will make you think harder to solve it.
That's it for a short book review of The Infinity Concerto, but an important fact to mention is that the story doesn't end here. This is just the first book of three that is only the beginning of a fantastic adventure that you get to enjoy further.
Check Price on Amazon
Author
Books and Authors From the Same Genre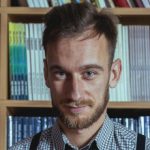 Robert is a science fiction and fantasy geek. (He is also the best looking Ereads writer!) Besides reading and writing, he enjoys sports, cosplay, and good food (don't we all?). Currently works as an accountant (would you believe that?)