Christina Lauren
Christina Lauren is the joined name of two authors that came together so as to write novels together. Christina Hobbs and Lauren Billings are the novelists behind the force to be reckoned with that is Christina Lauren.
Achievements
The novels that Christina Lauren writes fall into the romance genre, contemporary fiction, and YA books, too. Internationally, Christina Lauren's novels have performed rather well. On the domestic scene, the novels have been atop the NYT bestseller list and the USA Today equivalent as well. Some of her novels got also on our best lists! Check out the best billionaire romance books.
Josh and Hazel's Guide to Not Dating Book
| Photo | Title | Rating | Length | Buy |
| --- | --- | --- | --- | --- |
| | Josh and Hazel's Guide to Not Dating | 8.84/10 | 309 Pages | Check Price On Amazon |
Fateful Meeting
The story behind the creation of Christina Lauren stems from 2009. Christina Hobbs and Lauren Billings met each other in 2009. In the span of a year the two of them had become so in sync that they made the decision to write books together, exclusively. A year later, Christina Lauren was signed with the founder of Root Literary, Holly Root.
So far, the novels of Christina Lauren have received translation in more than two dozen languages. Of the whole oeuvre, more than a dozen have been dubbed bestsellers. For more information about the book, take a look at our article about the best friend romance books.
Check Price on Amazon
Awards
In their free time, Billings and Hobbs like to go to conventions and expos, like the San Diego Comic Con. Accordingly, for the large oeuvre of Christina Lauren, she has received a number of nominations for awards.
A few of them are – 2019 Bookbub Best Romances for The Unhoneymooners (that we covered in our best contemporary romance books review), 2019 Audible Best Rom Coms of the Year, and 2019 Amazon Best Romances of the Year. Mostprestigiously, though, in 2017, Christina Lauren was a finalist for the coveted Lambda Literary Award. Now let's focus on our book review.
Hazel Bradford
This is not the most well-read novel by Christina Lauren, but it comes very near. It is one of the most endearing tales that the duo has created so far. The book is a standalone novel that was published in the year of 2018.
One half of the novel's two main characters is Hazel Bradford. Hazel is a very quirky, eccentric, and loveable character. She is a lot of fun to be around with, though she can be very loud; she can also have some odd inhibitions, but she makes it up with her endearing countenance. She understands that she can be a bit peculiar at times. She sees this as a good thing.
Perfect Guy
We see Hazel as she is at college. Here she comes by a Korean-American guy named Josh Im. From the moment that she met Josh, she knew that he would be the archetypical perfect guy for her; all future potential partners would be viewed in comparison with Josh. If we made you interested in Lauren's work, we covered some of the novels in our articles about the best funny romance books and best new romance books.
A Meeting by Happenstance
Their first encounter was not anything to brag about, though. For one, Hazel was drunk out of her mind so she wasn't to be trusted to make calculated decisions. Nonetheless, she tried to flirt with Josh – the keyword being tried. What she ended up doing was vomiting upon the young man's shoes.
Subsequent chance encounters were not any better. Josh has the opportunity to see Hazel in bed with a roommate of his and who could ever turn a blind eye on the trouble with the emails? Quite literally the stark opposite of Hazel, Josh is a reserved, tranquil, and smart young man. He, unlike Hazel, isn't open to one night stands.
Check Price on Amazon
Few Years Later
Their time together was short-lived, in essence. Still, a couple of years into the future, things seem to have changed. Hazel, for instance, is a teacher at a primary school. She by no means seems as the odd one out in the classroom. Her friend is a teacher, as well; she is Emily Goldrich.
In terms of romance and relationships, Hazel is pretty much the same old. None of her romantic endeavors have lasted more than a half-year. She thinks that her quirkiness seems alluring at first, but soon the other person finds it too much and exits the stage.
She's as quirky as ever, though. She keeps pets in her home, a parrot named Vodka, a dog named Winnie, and Daniel Craig is her little fish. She doesn't want to change anything about herself, though.
Meeting Again
One day, Emily is throwing a party for the school year's end, so Hazel is of course invited to the outing. Color Hazel surprised when at the party she is introduced to Emily's brother, Josh. As he was years ago, Josh is still the guy per excellence for Hazel. She knows that the two of them are vastly different so a relationship is best not to be attempted, but she can have him as a friend.
Besides, Josh has a girlfriend named Tabitha. Well, Tabitha and Josh don't last as Josh finds out that Tabitha is a cheater. Josh and Hazel spend time together and come up with the plan to have a double date with both of them picking a date for the other. It is sufficed to say that the double dates were a calamity. But, with the time that the two of them spend with each other comes a flutter of a moth, or might it be butterflies about their stomach?
Degree of Attraction
With each attempt at finding a suitable match for the other, they begin to uncover the degree of attraction that they both feel. They are cornered with either breaking the friendship completely or trying their hand at a romance of their own.
In spite of their great differences, they are aware of how good for one another they actually are. But is the price of losing a friend too great to risk it? Christina Lauren is a terrific and amazing novelist and the storytelling in this novel is top-notch. Our book review of Josh and Hazel's Guide to Not Dating has hopefully done it justice enough.
What's Next?
The Beautiful series, where Beautiful Bastard is the first book, is probably the next thing one should read. The Unhoneymooners or Love and Other Words are viable alternatives, too.
Check Price on Amazon
Author
Books and Authors From the Same Genre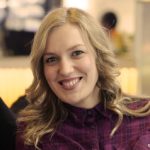 Alissa is an avid reader, blogger, and wannabe writer. (She's a much better cook than a writer actually). Alissa is married, has one human, one feline, and two canine kids. She always looks a mess and never meets a deadline.