Cora Carmack
Authoress Cora Carmack is one of whom very little, if anything, is known. For one, we know that Cora Carmack is from the United States of America. We know that her writing genre of choice is in romance, namely the New Adult variety, and Young Adult fantasies. Her novels have received due translations in the north of twelve languages around the world.
Hobbies
She is an avid reader and an even more avid author, fancies traveling around the world, but also likes to chill with her cat Katniss and pup Sherlock. Cora Carmack, at the present moment, resides in Austin, Texas, United States of America. Having said all of this, we can now give our book review.
Losing It Book
Losing It Series
Amongst the most famous and most read works from writer Cora Carmack is her superb novel Losing It. It is also a part of a series of the same title, which is, in and of itself, compiled of a total of three novels and one tie-in novel following each subsequent installment. This is the first book in the series and, at less than two-hundred pages, was published in the year of 2012.
Check Price on Amazon
Bliss Edwards
The main character is Bliss Edwards. Bliss Edwards is fairly young, being in her early twenties. Bliss is currently at college, a senior, in fact. A little-known fact – by virtue of Bliss' successful secrecy and keeping it under wraps – is that Bliss Edwards still hasn't lost her v-card.
One day, it so happens that Bliss comes forward to her close friend, Kelsey, and tells her that she is still a virgin. Kelsey is dumbfounded at this revelation, and the two of them come to the conclusion that they need to get that covered as soon as possible.
What Do They Plan on Doing?
The combined minds and cleverness of Bliss and Kelsey manage to deduce that the least painful and plainest fashion in which they could get Bliss to lose her virginity was via having a one night stand with a stranger. They are at a bar, so they immediately begin scouting for a prospective gentleman to bear the burden.
They come by a certain guy sitting alone and reading a book, a Shakespeare, in fact. Bliss gets her bearings and makes her way towards the fellow. They click instantly and it seems a featherweight feat for Bliss to get a guy to come with her – why ever did she wait until now to get her virginity card terminated? For more similar novels, check out our review of the best adult romance books.
Anxiety Triumphs for the Moment
The two of them eventually make it back to Bliss' place. Things get heated pretty soon, and Bliss is confident that everything is alright, she's gotten this far and she can't let all of her work and efforts fall into the water because of her anxiety.
However, the body's urges and compulsions are too much for our hapless Bliss. She has a panic attack and she leaves the man, named Garrick, in her bed, sporting nothing but his birthday suit. She makes an excuse for herself, but it's not at all a believable one; still, it allowed her to get the hell out of dodge.
Check Price on Amazon
Surprise in the Classroom
The night passes and Bliss barely gathered herself back together. Soon enough, the classes for her last semester are set to begin. She makes her way to her first class, but unbeknownst to her, a surprise is waiting for her in the classroom.
As she sits down and gets her things out, she notices her new theatre teacher, and she remembers him. However, she's never had a class with him, and she's certain he's not a friend; then who may it be? Why, it's Garrick, of course.
The fact is that they're pretty close in age, so it's not a problem of that kind, but Garrick is still her college professor. Things can take a turn for the horrible very swiftly if word gets out.
A Life Ruined or Not Quite?
However, it soon becomes manifest and plain that Garrick is not at all interested in ruining the college career of Bliss. He is, on the other hand, interested in getting to know her because he did feel a genuine attraction, in spite of the night's outcome, to Bliss. It's obvious also that Bliss reciprocated the same sentiments towards him.
From this point on, we have to commend and praise Cora Carmack's storytelling and writing. She doesn't just decide that they're going to be jumping each other's bones, but they go through the whole process of being friends before they are ready to get intimate once more.
Reading With British Accent
Accordingly, the way that the characters are portrayed is superb. One gets a great sense of their relationship and countenance by way of their quips and banter. Garrick, being British, always feels like he's a step ahead in terms of rhetoric; and the reader cannot shake the need to read his lines in the fictitious British of the mind.
The humor is indulgent, truly funny, and lighthearted. This frivolity with the humor doesn't undermine the multilayered characters, but grants them an extra dimension – the plane of being cheerful. We can only hope that our Losing It book review has got you interested in the novel because it has surely made us interested in picking it up again!
Suggestion
The Losing It series has two more novels in its natural flow, and three tie-in novels to slake any thirst for Cora's fiction.
Check Price on Amazon
Author
Books and Authors From the Same Genre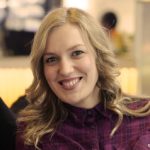 Alissa is an avid reader, blogger, and wannabe writer. (She's a much better cook than a writer actually). Alissa is married, has one human, one feline, and two canine kids. She always looks a mess and never meets a deadline.