Christina Lauren
There are not many writers like Christina Lauren. While there can be often made comparisons between two individual authors, how does one resolve to compare one author to two? Indeed, Christina Lauren is not just one person, but two writers.
Christina Hobbs and Lauren Billings utilized their names so as to come up with the name Christina Lauren. As such, Christina Lauren is a prominent American author, writing mostly romance novels, contemporary fiction, and, of course, YA books.
Love and Other Words Book
Career
Christina Lauren has had her works on lists like the New York Times Bestseller list, the USA Today equivalent, and has received such prominence around the world, also. Her name also got on our list of the best new romance books! You must check it out!
As far as date of birth goes, seeing as the duo hadn't met before 2009, and hadn't begun to write together prior to 2010, we count that 2010 was the year when Christina Lauren was born. Their agent Holly Root made a deal with them in 2011, accordingly.
Check Price on Amazon
Awards
We mentioned that the works of Christina Lauren have been on the receiving end of widespread, international acclaim, but did we say that they have received translations in north of thirty languages? Christina Lauren has also published more than two dozen bestselling novels. And, of course, Christina Lauren is frequently at conventions like the San Diego Comic-Con.
In terms of awards and nominations, Christina Lauren has been nominated for quite a few awards. In 2017, the book Autoboyography got the authoress to be a finalist for a Lambda Literary Award. Other nominations include the 2019 Amazon Best Romances of the Year, 2019 Bookbub Best Romances for the novel The Unhoneymooners, and the 2019 Audible Best Rom Coms of the Year. With all of that settled, we can now give our book review.
Standalone Novel
This is definitely one of the best Christina Lauren novels that readers have had the opportunity of devouring. It is a standalone novel and it was published in the year of 2018. You can also find it on our list of the best funny romance books.
The main characters of the story are Elliot and Macy. The two of them were always together while they were teenagers. When Macy's mother died, before she and Elliot had met, her father built a house for them to go to and enjoy their holidays and weekends together, as they mourned the sadly departed.
Connection
Elliot was their immediate neighbor. The two of them had many things in common, like their adoration for reading, their general countenances were similar in that they were silent and thoughtful, and this is what connected them. This connection of theirs was, at the time, a genuinely significant aspect of their everyday lives.
As the days, weeks, months, and eventually years passed, Macy and Elliot caught feelings for one another. Accordingly, they had changed, with Elliot being scarcely the same awkward teenager she'd known, but was now someone for whom Macy felt a candid attraction and wanted to spend every waking hour with him, even though they only enjoyed holidays and weekends together. Elliot shared the same sentiments for Macy.
Check Price on Amazon
A Dreadful Conclusion
One night Elliot decided that he needed to profess the things that he felt for her, built up the courage, and let the words jump right out of his mouth and take up space in the air between them.
However, the night didn't end in their favor. In fact, in spite of their shared and powerful love, Macy's heart was shattered, and she was markedly sad from then on. Accordingly, Macy refused to talk to him, even refused to frequent the house her dad and she had been going to for years now.
Sharp Turn
Elliot couldn't come to terms with how everything had taken such a sharp turn; he couldn't reconcile with the fact that he'd have to go on without someone as instrumental to his life as Macy was. Both of them went on with their lives. Macy didn't intimate herself with anyone for years to come following the sad ending to their time together.
Now, a year and a decade have passed. Macy changed her life around, as she now works for a critical care section at a pediatric clinic. She is with a wealthy guy and they are engaged. Macy doesn't deny the fact that she doesn't feel anything markedly intense for him, but she feels safe with him and their time in the bedroom is plenty interesting.
The Memory of Love
Surely that should be more than enough for anyone to want or need. And it definitely was enough for Macy before she caught Elliot out the corner of her eye one random day. Emotions rushing back, the poignant passing of so many years encumbers around Macy and she can't reconcile with how everything has changed.
They have a talk and think back at all of the time that has gone by, but the passion and the memories of a time much nicer than the one in front of them get the better of them. Macy can't believe what thoughts are crossing her mind.
Another Chance
Is she really considering letting go of a life so secure and sure for something that once made her feel atop the world? But it's making her feel on top of the world now, too… Elliot, on the other hand, wants to see what went wrong that night and to amend the wrongs between them. In short, they both seem to want (read: need) a second chance at a romance a decade later.
Recommendations
If our Love and Other Words book review intrigued the meticulous reader, be sure to grab a copy of the superb novel. If this amazing book builds your appetite for the authoress' scrumptious stories, then the wonderful Beautiful Bastard series of Christina Lauren will be sure to appease any craving!
We covered the first book of the series in our article. For more info, take a look at the Beautiful Bastard book review. We also must mention, that we really enjoyed Lauren's Josh and Hazel's Guide to Not Dating book! Just promise, you will check it out!
Check Price on Amazon
Author
Books and Authors From the Same Genre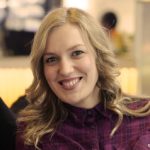 Alissa is an avid reader, blogger, and wannabe writer. (She's a much better cook than a writer actually). Alissa is married, has one human, one feline, and two canine kids. She always looks a mess and never meets a deadline.