Jennifer Probst
Exceptional writer Jennifer Probst isn't one to let the Internet be privy as pertains to her intimate and private information. Probst has written a number of USA Today, Wall Street Journal, and New York Times bestsellers, and her genre of preference is, of course, the contemporary and erotic romance one. It also got on our list of the best contemporary romance books. Make sure to check it out!
One of Probst's books named The Marriage Bargain was featured on Amazon's Best Books of 2012 and was the sixth-ranked novel at the time. Probst's works have been translated in a plethora of languages and more than one million copies of her works have been sold.
Love on Beach Avenue Book
Career
As Jennifer would be eager to say herself, she created her very first story when she was just a twelve-year-old. Young Jennifer had read it to her classmates and based on the reaction, Jennifer hasn't had a hitch in her writing career since. However, she did take some time off for marriage, pregnancy, pregnancy, getting a Master's degree, and the like, but she is back on track now and writing more than ever.
The stories of Jennifer often deal with the many troubles and problems that young ladies face in relationships. The things that she, herself, learned have aided her in her stories and she is helping young ladies each time one of her novels comes out. With all of that noted, we can now give our book review.
Check Price on Amazon
The Sunshine Sisters Series
This is widely regarded as one of the best Jennifer Probst novels, to this date. It is a part of her brilliant and beloved series named The Sunshine Sisters. The Sunshine Sisters series is composed of only two books, Love on Beach Avenue being the first and Temptation on Ocean Drive the second and final. The first book was published in the year of 2020.
The main character is none other than Avery Sunshine. Avery lives up to her last name of Sunshine as she is very much the sunshine in many a life. She and her sisters started up their own "Sunshine Bridal". The three of them are regarded as the best planners of weddings on the Jersey Shore where they live – Cape May.
Looking for a Soul Mate
Avery was a person that believed in the knights in shining armor, soul mates, and the like, though she hadn't found someone to be with yet. Until the day comes that she happens to come by her soul mate, Avery would go on working at "Sunshine Bridal" making other young girls happy.
Giving Other What You Can't Give Yourself
And Avery did very much like her job and the most important perk that came with it: seeing a girl's smile as her wedding dream is finally going to come true. One day, Avery's college friend gives her a ring and she wants Avery to help her make the plans for her wedding – one on the beach. Avery is all up for helping her friend Ally's wildest dreams come to fruition.
As things get to happening, Avery is introduced to the man of honor, the elder brother of Ally. Just as Avery remembers him, Carter is an obnoxious, acerbic, and high-handed individual. Nonetheless, if Avery is to help her friend and make the wedding the best possible one, she's going to have to be patient with Carter as he is going to be included in the planning and execution.
Check Price on Amazon
Parental Role
So far as Carter is concerned, we take a look at how his life had actually gone by. As the two had been being brought up, Carter had taken on a parental role towards Ally, seeing as their parents weren't around. Ally was all that Carter had and he was all that she had.
Seeing as how their youth was not exactly the best, Carter made a vow to himself to make sure that Ally would always be happy and, on that particular day, making Ally happy entailed making her wedding the best ever. So as to be present and to be able to observe and make sure things would go without a hitch, Carter moves to Jersey for the month or two that will be needed for the wedding and here he sees Avery again.
Polarizing Personas
He recalls that Ally was always a bit of a spirited and ballsy individual, which he kind of liked. On the other hand, the two of them bore a common aversion to each other, but they were more than ready to be quiet for whatever time needed so that the wedding can be underway.
Nonetheless, Avery and Carter don't back down when a difference in taste comes up, but are frequently at each other's throats, though always in a muted manner when Ally is around. Soon, when they get more entwined with the particulars of the wedding, both of them see that they aren't all that different.
All in All
Still, when their differences to come in view, we see the tension that is brewing between them. Both of them can barely keep their hands to each other as we see them trying to make the wedding perfect.
Whether they can let go of their petty gripes and actually try to make each other work, not just the wedding, our book review of Love on Beach Avenue can't spoil. One thing is for certain, this is one superb story and we recommend it wholeheartedly. Temptation on Ocean Drive is our suggestion after reading the first book and it is a hill that we will die on.
Check Price on Amazon
Author
Books and Authors From the Same Genre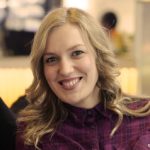 Alissa is an avid reader, blogger, and wannabe writer. (She's a much better cook than a writer actually). Alissa is married, has one human, one feline, and two canine kids. She always looks a mess and never meets a deadline.