Marion Meade
Author Marion Meade writes this astonishing biography of the woman that is said laid the foundations for a new religion called Theosophy in the 19th century.
Helena Blavatsky
Her name is Helena Blavatsky and she goes by Madame Blavatsky when she was performing her miracles like levitation, spirit photography, telepathy, clairvoyance, and things like that. Marion explains the real truth behind this woman's life that was perceived in many different ways by different people as you will find out in this Madame Blavatsky: The Woman Behind the Myth book review.
Madame Blavatsky: The Woman Behind the Myth Book
Busy Life
Helena Blavatsky definitely lead a busy life that involved a lot of traveling, sometimes by her own will and sometimes forced. She was born in Russia as the granddaughter of a White Russian princess.
You quickly get to find out what kind of personality Helena had as she always told herself that she was born for great things and was never satisfied with a normal life, so she became the first-ever internationally famous professional psychic.
Check Price on Amazon
Brilliant Con-Artist
With everything that she had accomplished with Theosophy later, she was actually a brilliant con-artist who managed to pull off countless fake stunts that would increase her fame and in her travels through Europe and the US, she managed to influence and impress important faces like G. B. Shaw, William Butler, Annie Besant, W. B. Yeats, and plenty more.
Charismatic
Not many people followed Madame Blavatsky, but the ones who did were truly inspired by her teachings despite the fact that she was a heavy smoker, overate constantly, cursed all the time, and was generally a very disrespectful person.
As you will find out in the Woman Behind the Myth book itself, many people did saw Helena as a great fake, a salesman and a snake, a freak and a charlatan, but she was so confident that she saw herself as a special person who was born to do truly great things.
Early Days
A few more things that author Marion Meade covers in this biography of Madame Blavatsky are more details about the early days of her life in Russia and also events after her exile in Europe. After that, she goes to New York and that was the time when she became the first Russian woman to be naturalized as an American citizen.
After traveling through all of these places where she never stops practicing her fake arts and spreading her so-called teachings, Madame Blavatsky finally goes to India where she managed to establish the international headquarters of the Theosophical Society in 1882.
Trail of Followers
It might seem strange and unreal that a woman as difficult as Helena did all of this, but she did manage to leave a trail of followers who practice Theosophy to this very day. We can definitely say that Helena was a one of a kind woman who managed to leave some kind of history behind her and she didn't care what people thought of her as long as she believed in what she was doing.
Check Price on Amazon
Author
Books and Authors From the Same Genre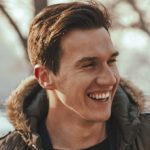 Michael is a graduate of cultural studies and history. He enjoys a good bottle of wine and (surprise, surprise) reading. As a small-town librarian, he is currently relishing the silence and peaceful atmosphere that is prevailing.