A Man of His Word Series
Magic Casement is a magical story that starts off the amazing fantasy series called A Man of His Word by Dave Duncan.
Dave Duncan
In this magical series by the brilliant science-fiction and fantasy novel author, you find out the story of a land called Pandemia in which you do not meet any humans, instead, this world is populated by many imps, elves, gnomes, Jotnar, and many more magical creatures that can just blow your mind away. You can learn more about the series in our selection of the best Dave Duncan books.
Magic Casement Book
Amazing Imagination
The series and the book itself are the true expressions of Dave's awesome imagination as he introduces his readers to an epic and magical world filled with the most unique and interesting characters.
The stories in each one of the four books in the series are truly memorable and something to stay with your imagination as well, as you will find out all about in this book review of Magic Casement.
Check Price on Amazon
Inos
Now that you know what to expect in the vast world presented in each of the books in the series, you need to know a bit more about this book itself so that you know how it all starts and if you wish to embark on the journey that is Magic Casement. As you start the book, you meet one of the first interesting characters in it, Inos.
Inos is the daughter and only child of the great King of Holindarn of Krasnegar. You find out a bit about Inos as you read about her boredom being alone as all she wants to do is to go and play with the children of the servants.
Sent Off
But, she is denied this wish as her imperious old Aunt Kade wants the best for her and wishes for Inos to keep her marriageable young princess stature and that she learns the social graces. So, instead of just playing and having fun with the other kids, Inos is sent off to the estate of Kinvale.
Sir Andor
This is a place that can be described as a combination of both a fishing school and a place known as a matchmaking bureau. In this estate, she meets Sir Andor who tries hard to sweep Inos of her feet. Sir Andor is a man whose motives are yet uncertain and has a natural charm that has been enhanced by something called a "word of power".
Krasnegar
Another important character is presented in this book review of Magic Casement, a boy back in Krasnegar known as Rap the stable boy. Rap is a dear childhood friend of Inos who as he heads to adolescence realizes his true feelings toward Inos. The love between Inos and Rap is something that is being slowly revealed throughout the whole series.
Slower Take Off
As you see from this Magic Casement book review, the story in this book starts out very slowly, eventually revealing many of the characters and the plot itself. If you happen to like what you see in the first book, then chances are you will want to finish the rest of the series as they are all strongly connected.
Check Price on Amazon
Author
Books and Authors From the Same Genre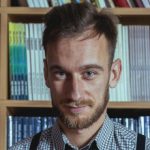 Robert is a science fiction and fantasy geek. (He is also the best looking Ereads writer!) Besides reading and writing, he enjoys sports, cosplay, and good food (don't we all?). Currently works as an accountant (would you believe that?)