Colleen Hoover
Terrific novelist Colleen Hoover was born on the 11th of December, 1979, to parents Eddie Fennel and VannoyFite. Colleen's birth name is Margaret Colleen Fennel. She comes from Sulphur Springs, Texas, the United States of America.
To her name, Colleen has five novellas and eleven full-length novels. More often than not Colleen writes YA and NA novels. Her success can be gauged by her frequent placing on the NYT list of bestsellers. We also included this talented author in our selection of the best romance books.
Maybe Someday Book
Life and Education
While Hoover was born in Sulphur Springs, the family relocated to Saltillo, Texas, where Colleen was raised. Aged nineteen, in 1998, Colleen finished her high school education at the Saltillo High School. In the year of 2000, Colleen married William Heath Hoover and the couple has been going strong ever since. Together they have raised three children.
In terms of the higher education of Hoover, she went to the Texas A&M Commerce. This was where she received her Bachelor of Arts in social work. Initially, Colleen devoted herself to jobs like teaching and social work, but that did not last for long.
Check Price on Amazon
Career
Soon, Colleen made the effort to change careers and try her hand at something she'd loved her whole life – writing. As such, in 2011 Colleen wrote her very first novel. We covered this novel in a standalone article. Check out our Slammed book review.
The following year, after receiving many words of praise and encouraging remarks about publishing, Colleen decided to try her luck and published her first novel. Thankfully, the novel found its way to popular blogger of book reviews, Maryse Black. Maryse rated the novel very highly and this allowed the novel to gain more exposure. In a little while, the novel was placed on the NYT bestseller list.
Now, we can take a look at our book review. However, before that, we would like to suggest you our selection of the best romance thriller books, where you can find Colleen's work as well.
Maybe Series
This is one of the most provocative novels that Colleen Hoover has written for many a reason. Maybe Someday's grip is odd: it grabs the reader and forces him to feel things that one wouldn't expect heading into the novel; we'll get back to this point in just a bit. It is the first novel in the two-book series Maybe from Hoover – there is a tie-in novel, as well. It was published in the year of 2014.
Who Are We Following?
Our main character is Sydney. Sydney's life has been going rather pleasingly as she'd just seen a fairly alluring guy, whose name is Ridge, exercising his skills with the guitar on his balcony. A seed is, in a sense, planted, though we soon learn that there was no immediate intention of it being watered.
She frequently finds herself on her balcony feigning to study as she likes the vantage point from which she can observe him. It represents a reprieve from everyday troubles and it's just hers: no one can intrude on the enjoyment she feels on her balcony. If you like the topic of young flourishing love, check out our selection of the best high school romance books.
Check Price on Amazon
Absolute Worst
On the other hand, Sydney's life is going pretty nicely, too. She just recently turned twenty-two, has a great boyfriend, and a trusting best friend with whom she's been inseparable. Speaking of best friends, we also covered this book in our article about the best friend romance books. Everything goes awry when, by sheer happenstance, Sydney comes by to see her boyfriend cheating on her.
What's worse is that he's cheating with her best friend. Infuriated, sad, angry, and dismal, Sydney doesn't know what to do next. Things have taken a turn for the absolute worse and she can't reconcile with the fact that such a thing actually happened to her. Nevertheless, she winds up on the doorstep of Ridge. For more similar novels, take a look at our selection of the best angst romance books.
What Is Sydney Like on the Inside?
Before we get back to Sydney's arrival to Ridge's home, we'll digress a bit. From the very moment that we meet Sydney, we see her as a character that stands up for herself. Whether she has just uncovered a secret that changes a lot or she is just reading a book on her balcony, we see her as a steadfast, confident character.
Still, even in these moments, as any person is, Sydney is liable to seek a reprieve. Thus enters the scene Ridge. Ridge with his mysteriousness and inclination for creating music is an immediate interest to the reader. While Sydney didn't intend on trying anything with Ridge because she had a boyfriend, now that that is settled, nothing can get in their way, right? Not quite.
Own Peace of Mind
Ridge has a girlfriend named Maggie. He tries to be committal win Sydney and finds her insights with writing lyrics for songs very much an aid, but he doesn't want to do anything to hurt Maggie. Sydney isn't trying to tear them apart, but is just trying to find her own peace of mind.
While they are hanging out, a bond is set up and it flourishes. Maggie doesn't come off as a negative character in the story, either. We see how and why Ridge loves her so, even though secretly we root for Sydney to get her way. Normally, one wouldn't think of feeling sympathy for a character intruding on a relationship, but Sydney is different.
A Few Words to End On
Might it be the prose and storytelling of Hoover that engenders these reactions in the reader or is it that man is inherently contradictory? Our Maybe Someday book review doesn't have the answer, but one can find it for oneself upon picking up and reading the book, so there's that.
Much More in Store
This book received a sequel titled Maybe Now. Between Maybe Someday and Maybe Now is a tie-in novel featuring the roommate of Ridge, so that might be a fun read, as well. If you are interested in Hoover's work, we recommend our reviews of her Hopeless book and It Ends With Us book. Her Verity book is different from the other novels, make sure to find out more about it in our article.
Check Price on Amazon
Author
Books and Authors From the Same Genre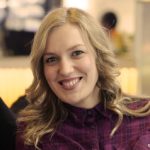 Alissa is an avid reader, blogger, and wannabe writer. (She's a much better cook than a writer actually). Alissa is married, has one human, one feline, and two canine kids. She always looks a mess and never meets a deadline.