Lisa Kleypas
Writer Lisa Kleypas was born in Temple, Texas, USA, on November 5th, in the year of 1964. The novels of Lisa are most often in the genre of romance, most notably ones with a focus on contemporary or historical settings. It is not surprising that it deserves its place among the best historical romance books.
Achievements
The Romance Writers of America awarded Kleypas with the highly coveted RITA Award and a plethora of her novels have been featured on the notable bestsellers' lists. To her name, Kleypas has nearly two dozen works. You can learn more about one of them in our Devil in Winter book review.
Mine Till Midnight Book
Education
Raised in Temple, Texas, Lisa's dad, Lloyd Kleypas, was an architect. Lisa's mother was Linda Kleypas. Kleypas went to Wellesley College where she attained her Bachelor of Science in Political Science.
As she was still working for her degree, Kleypas' parents were supporters of her devotion to writing and when she was just 21, Lisa published her first novel. A notable award that Kleypas has among her many accolades is one that doesn't have anything to do with writing, but with pageantry – Kleypas was Miss Massachusetts.
Check Price on Amazon
Carrer
Lisa was at times doubtful or insecure about her devotion to genre writing, especially in a field as saturated as the romance writing one is, as opposed to literary writing. What assured Lisa that she had made the right choice was a tragedy.
In nineteen-ninety-eight, the family home was flooded. Kleypas received help from her coworkers at the publisher she was working with. Both she and her mother spent time reading a romance book as a way to get through the mental turmoil of losing everything. Since then, Kleypas has been a very successful author who never ceases to amaze. Right now, Lisa lives with her husband and two kids in Washington, DC. Now, let us proceed to our book review.
Hathaways Series
This book is rightfully counted as being in league with the best works of Lisa Kleypas. Published in the year of 2007, it is an excellent story that ranks with the best in the genre. It also belongs to the Hathaways series of Kleypas which is composed of five works in total and a couple of tie-ins, as well. You can find out more about Lisa's work in our selection of the best Christmas romance books.
The main character of Mine till Midnight is none other than Amelia Hathaway. We meet the twenty-six-year-old Amelia as she is in a distraught look into where her brother is exactly and what new way he has come up with so as to waste their family's money.
Merripen
Amelia is not alone, though. She is aided by her long-time, childhood companion Merripen. Merripen is a gypsy and he pinpoints to Amelia that her twenty-eight-year-old brother Leo is surely dissipating their wealth in a gambling house known as Jenner's – readers might be familiar with Jenner's seeing as it is St. Vincent's main interest in another novel of Kleypas called Devil in Winter.
When Merripen and Amelia enter the establishment, they meet a strange gentleman, a grimly ominous man named Cam Rohan, who like Merripen is a gypsy, though partially. Cam is also a character that was present in Devil in Winter. In that novel, Cam had been given an opportunity by the late Jenner and was held in high regard by the deceased man. As it stands, Cam is the second-in-charge of Sebastian.
Check Price on Amazon
The Enigmatic Irish Gypsy
While he was recognized for his talents by the old Ivo Jenner, the people around him look down upon him because of his heritage. His skills cannot be understated, though, as he is quite wealthy, is an attractive man whom women adore, and prominent members of the high-society do respect him. On the inside, though, Cam isn't much for society, at least he supposes he isn't, and yearns for the freedom of open space.
In terms of the Hathaway family, we see that a tragedy has befallen them as of recent. Though not without their idiosyncrasies, they were quite an ordinary family until their mother and father passed away. Struggles with money led Amelia to sell their family house, though Leo isn't doing them any favors spending it in various ways.
The Toil and Fortune of Amelia
As she comes to meet the enigma that is Cam, though, she sees that an undeniable attraction brings her towards him. Still, she thinks that they won't be seeing much of each other in the future. Unexpectedly, it seems that the new home of the Hathaways is very close to a place that Rohan frequents. As it turns out, Amelia and Cam will be seeing much of each other.
Nevertheless, at home, Amelia is constantly forced to protective and in charge of the family. Leo is surely not going to take charge in spite of him being the eldest, and her three young sisters have no one to take care of and overlook them.
Fierce and Mighty
As the story progresses, we see how fierce and mighty Amelia is and that Cam is amongst the few that notice this trait in her. He views her as a lady foremost and as a prospective lover second.
Amelia observes that Cam isn't just a run of the mill gypsy, but a smart, intriguing, highly resolved individual, and just like that they become entwined with each other. If they want to make it work, though, they have got a lot of work to do as things are wont to go awry when we least expect them to.
Recommendation
What will become of Amelia and Rohan? Will Leo reform himself and become the leader that he ought to be? And will our characters have a happily ever after ending? Why, our Mine till Midnight book review can't spoil all the fun. Do yourself a favor and pick up this superb tale.
If this novel piques your interest in the genre upon finishing it, then the Hathaways series of Kleypas is a wonderful start, we reckon.
Check Price on Amazon
Author
Books and Authors From the Same Genre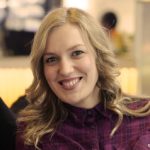 Alissa is an avid reader, blogger, and wannabe writer. (She's a much better cook than a writer actually). Alissa is married, has one human, one feline, and two canine kids. She always looks a mess and never meets a deadline.