Patricia Briggs
Patricia Briggs was born in the year of 1965, in Butte, Montana, United States of America. Patricia is a very prominent, well-known American author, primarily in the fantasy genre and its subgenre, urban fantasy. Her most famous series is, by and large, her Mercy Thompson series.
Urban Fantasy
Initially, Patricia started with writing when she was around twenty-five years of age, namely in 1990, while her very first book to be published was named Masques and it was released in the year of 1993. Patricia, herself, was interested in writing in the fantasy genre, though her editor urged her to try her hand in the urban fantasy genre out of virtue of its growing prominence in writing circles.
Moon Called Book
Career
The first book of Briggs' to make it on the USA Today bestseller's list was her Moon Called. The following novel of Briggs made it to the New York Times Best Seller list, too. The following novels of Briggs haven't disappointed, as the commercial success may speak for itself.
While Patricia was born and lived for quite a big portion of her life in Butte, Montana, she, at the present moment, lives in the Tri-Cities area in Washington state. Having covered all of these points, we can now take a look at our book review.
Check Price on Amazon
Mercy Thompson Series
It is the first singularly successful book – her first on a bestseller's list – that Patricia Briggs published. It is a part of her beloved Mercy Thompson series, as its first book. Moon Called book was published in the year of 2006.
The book is centered around the series' titular character, Mercy Thompson. Mercy is a bit of an anomalous, oddball person. For one, she's part Native-American, and part skinwalker or just walker. Therefore, you can also find this book on our list of the best Native American romance books.
Skinwalker
Walker or skinwalker refers to the fact that Mercy is capable of transforming into a coyote if her own volition allows for such a thing. For the walkers, the moon or its intricate phases don't bear much significance since they can go back and forth between their forms as they please.
Mercy is also a mechanic, working on her own business, along with Zee. Zee is a gremlin Fae – a Fae is a preternatural being of myths, primarily in Celtic, Slavic, and German folklore.
Living in a Pack
When Mercy was just a mere child, namely barely three months of age, she turned into a coyote and startled, frightened, and appalled her mother. Having no other reasonable recourse, Mercy's mother opted to leave Mercy with a pack of werewolves, even though they are supposed to live a covert existence.
Mercy lived along with her pack right up until she entered her teenage years, but is still frequently under their keen-eyed, careful, and patient observation. We covered this wonderful book in our article about the best werewolf romance books ever written.
Check Price on Amazon
Someone New in Town
Mercy is aware of the fact that a werewolf pack is in proximity to her since she has a new neighbor whom she very much knows. This particular werewolf, an alpha no less, that is interested in Mercy is Adam Hauptman. Mercy and Adam share fences, and they boast a sort of truce.
Though their relationship is an exciting one, as they are obviously allured by one another, Mercy still holds doubt about conserving her own ability to do what she wants without Adam's butting-in. Mercy's had an emotional connection to Adam for as long as she can remember since they were a part of the same pack, but now she's trying to pave her own road, and things might be taking an odd turn.
Another Werewolf
One somewhat mundane day, a teenage boy, one obviously hungry, shows up on the doorstep of Mercy's workplace asking her if she could give him some food and, or work. Mercy's senses are quite potent as she immediately knows that the boy is a werewolf.
Soon, though, as they converse and Mercy learns more of the boy, she understands that Mac doesn't have the slightest inkling or clue of what the werewolves' civilization is all about, the deeper ruleset that they abide by, and how exactly they are supposed to go about their lives.
Fiddling With the Strings of Mercy' Heart
The situation with Mac takes an even sharper turn when a pair of odd men come around and take capture of him, retreating back to their enclave. Mercy had sort of eavesdropped on them while they were in the midst of an argument or a scuffle centered around some sort of cages, drugs, and the like.
She deduces that she has to protect Mac from these bizarre assailants, and she tries to, but nothing is as it might have seemed. Knowing no other way to get things back on track, Mercy opts to make a somewhat surprising return to her old werewolf pack so that she can get their help. This return, though, means that she'll need to be around Samuel once more.
Treat to Read
Who is Samuel? Oh, just the werewolf whom she's loved for as long as she knows, and, coincidentally, the same one she left as a teenager. This book is such a treat to read. For more similar books, we suggest checking out our selection of the best paranormal romance books, where you can learn more about this novel as well.
The story sets up a lot of things for the following books in the series, but also works as its own standalone novel. The story of Mercy and the skewed love triangle she's found herself in is a superb one, and one that'll have readers asking for more. With that said, we come to a close with our Moon Called book review.
Recommendation
The following book in the series of Mercy Thompson is called Blood Bound and is just as wonderful as the first novel. Very much recommended!
Check Price on Amazon
Author
Books and Authors From the Same Genre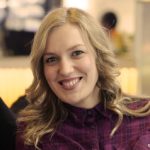 Alissa is an avid reader, blogger, and wannabe writer. (She's a much better cook than a writer actually). Alissa is married, has one human, one feline, and two canine kids. She always looks a mess and never meets a deadline.