Chelsea M. Cameron
Chelsea M. Cameron is an exceptional writer and there is no way around it. Cameron was born and raised in Maine, the United States of America, though she, at the present moment, resides in Boston. Cameron's works have been featured on the USA Today and NYT bestseller lists, but Chelsea has marked success even in the International market.
Education
Chelsea M. Cameron attended the University of Maine, Orono, where she graduated with a Bachelor's degree in Journalism. However, soon after graduating, Cameron made the decision that she wanted to become an author of fiction and that was all that she needed in order to devote herself completely to writing.
My Favorite Mistake Book
Life
On a lighter note, Cameron has been a vegetarian for more than a decade. She is, at the moment, in her mid-thirties and she was the first and only child of her mom and dad. Her parents hold a very significant position in her life as Chelsea notes that all that she knows of love was learned from them. Before taking up writing, Chelsea had wanted to be a marine biologist, the boss of a daycare center, a librarian, and even an actress.
When Chelsea is not busy with writing her next hit, she loves dancing in public, drinking some nice tea, sleeping, and she is a fan of soups. With all of that noted, we can now give our book review.
Check Price on Amazon
My Favorite Mistake Series
The novel from Chelsea M. Cameron is truly and without a doubt one of the writer's most beloved works to date. It is the first novel in the trilogy of the same name. It was published in the year of 2012, though it is just as beloved today as it was eight years ago.
The main character is Taylor Caldwell. The story is relayed to the reader from Taylor's point of view. As it turns out, Taylor is getting settled in her room at University – in Maine, just like Cameron – and she already met her two roommates, Darah and Renee. If you are looking for more books from the Univesity environment, take a look at our selection of the best college romance books!
Hunter Zaccadelli
The two had already been roommates the previous school year, so they made arrangements to sleep in bunk beds. On the doorstep, though, there comes in one more person. It's Hunter Zaccadelli and Taylor really, really, and we mean really doesn't want to have him as a roommate. Now, since Darah and Renee are bunk-bed mates, it leaves Taylor to be sleeping with Hunter in a similar arrangement.
How Does Taylor React?
Taylor doesn't waste time being acerbic and frank that she does not want Hunter as a roommate. She even storms in the office of the residence and announces that she just does not want to be the roommate of Hunter. However, there's nothing she can really do since it's the co-ed hall and for all intents and purposes, Taylor is going to have to suck it up for the semester, or even year.
However, Hunter is a bit playful with her and gives her a bit of a challenge or a bet. If Taylor can convince him that she truly, right to the core, hates him or loves him, then Hunter will do her a favor and vacate the premises. However, the person that judges is going to be Hunter. Taylor accepts the challenge with a zest.
Check Price on Amazon
How Are Taylor and Hunter Really Like?
The two of them, as we get to know them, are genuinely very pleasant and lovable when they aren't paired up. They bear their own crosses, they have their own issues and troubles to weather, and have a few demons here and there from their past.
Their secrets, though, aren't things that they're just willing to tell anyone and this makes for a bit of tension between them. For one, they're roommates and, when one is in College, it is customary to know the people that you sleep in with.
Work Required
However, Taylor doesn't like that part of the college experience, seeing as the only people that know a bit more than the usual about her are her family and her friend Megan. Taylor doesn't want to open up her arms and be vulnerable so her only option is to remain closed off for others, and this includes potential love candidates.
The walls of Taylor aren't ones that are going to go down without a lot of work, but it just so happens that Hunter is more than willing to put in the work and time. Without a doubt, his character oozes of an endearing and adorable personality. He doesn't stop nagging Taylor on for the whole semester until he tires her out and Taylor is just open arms.
How Does The Novel Progress?
The fact that we got to see the characters and how they were as separate persons and individuals allows us to view their relationship and time together in a different light. What it takes for them to give in, how long they both last, and how cute and sweet it feels when they are finally in each other's arms, is all worth it, and the heart of the reader is surely warmed up by this point.
There's More
Their dynamic leaves room for them to be themselves while also picking their shots when the other is concerned. Cameron really did a great job with this story and our My Favorite Mistake book review can't say enough words of praise. The My Favorite Mistake series has two more books in its composition and if the first novel interested you, then the other two are going to rock your world.
Check Price on Amazon
Author
Books and Authors From the Same Genre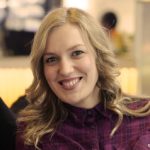 Alissa is an avid reader, blogger, and wannabe writer. (She's a much better cook than a writer actually). Alissa is married, has one human, one feline, and two canine kids. She always looks a mess and never meets a deadline.