J. D. Robb
Eleanor Marie Robertson was born on the 10th of October, 1950, in Silver Spring, Maryland, United States of America. Eleanor's professional name and the name that she is most widely known by is Nora Roberts. Eleanor also utilizes other pseudonyms, like Jill March, Sarah Hardesty, and, as we will focus today, J. D. Robb.
As of yet, Nora Roberts has published a whopping two-hundred-and-twenty-five romance novels. Accordingly, Nora was the first writer to be inducted into the Hall of Fame of the Romance Writers of America.
Naked in Death Book
Education
As we noted, Eleanor was born and raised in Silver Spring. She had four other siblings, all of whom were older than Eleanor. The parents both came from Irish descent, and Eleanor considers herself an Irishwoman, too. The family of Eleanor were avid book readers, considering books a cornerstone for life, in general.
Oddly enough, Eleanor wasn't a frequent writer during her school days, but she did make up stories in the comfort of her own head. Eleanor went to a Catholic school, though in the sophomore year, Eleanor changed to a public school named Montgomery Blair High School. It was here that she acquainted herself with her future spouse, Ronald Aufdem-Brinke.
Check Price on Amazon
Life
Eleanor's parents were against the marriage, but upon graduating from high school in 1968 the two married all the same. They relocated to Boonsboro, Maryland. Eleanor and Ronald had two children in their time together.
The two's time ended in 1983 as they divorced. In 1985, Eleanor met and married Bruce Wilder, a carpenter who was hired to make Eleanor's bookshelves, and the two of them have been together ever since. With that noted, we can now give our book review. We also discussed this book in our selection of the best romance thriller books as well.
In Death Series
J. D. Robb is the pseudonym that Eleanor utilized for penning the brilliant novel Naked in Death. It is a suspense novel that dances on the nerves of the reader with a potent elegance. It is a part of J. D. Robb's long-running series named In Death. In Death is comprised of a total of fifty-four novels, as of yet. The book was published in the year of 1995. The series is releasing novels even today.
When Is the Novel Set?
The story is situated in the somewhat far future. The year is 2058. The world is as tech-based as one could ever expect. Technology is the norm and it essentially stands as the ruler of the planet. Our main character is Eve Dallas.
Something that this futuristic technological world hasn't outlawed is the police; Eve Dallas is a Lieutenant in this world. Fairly recently, Eve Dallas got the opportunity to work on a very important case. The case is centered around the murder of Sharon DeBlass. It is known in New York City PD that this is actually just one of six similar murders. All of these murders are marked by a viciousness and brutality to gruesome to describe.
Check Price on Amazon
What Is Happening?
The police have got to take a lead on this high-profile case or bodies will start piling up in the morgue, very soon. Eve Dallas is known as being a capable detective whose skills are as close to infallible as one can get. Her commander chose her for this reason. It is not a secret that the case will bring in a lot of controversy and media backlash, seeing as Sharon's line of work left her family being very uneasy.
Upon her death, Sharon was revealed to have been working as a prostitute for quite some time and that doesn't put her father, a senator, in a favorable position at all. Couple that with the man's loss of his daughter and things have really gone askew.
Roarke
Eve Dallas gets to work and the list that she comes up with of potential culprits, red herrings, and suspicious persons is a lengthy one. As it turns out, atop this weighty list sits the affluent, renowned businessman named Roarke. Eve's job entails that she has to question any and all suspects, so she doesn't back down from someone with as much pull as Roarke.
Luckily for her, Roarke seems to be willing to cooperate. Actually, Roarke is willing to do more than cooperate. From their very first interaction as a part of the questioning, the two are both witnesses to a sense of magnetism about them. It scarcely takes one to be a rocket scientist to sense that they like each other in spite of the banter and quips thrown around.
What Kind of a Person Is Eve on the Inside?
Eve is not a naïve girl by any means. She is a great police officer and her skills are on par with the best. Under the surface, though, she is a lot more complex. On the surface, she comes off as a passionate, concentrated Lieutenant, but her deeper motives are a lot more intriguing. It is this side of Eve that has Roarke interested in her.
Very Long Series
As the mystery deepens and the story twists, we see Eve and Roarke drawn to each other and this romance in so dark a time is as invigorating as any that Eleanor has written. Our book review of Naked in Death hopefully paints a picture of this novel's magnitude. The In Death series has fifty or so more novels in its composition, so there is something to busy oneself with.
Check Price on Amazon
Author
Books and Authors From the Same Genre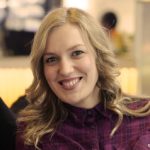 Alissa is an avid reader, blogger, and wannabe writer. (She's a much better cook than a writer actually). Alissa is married, has one human, one feline, and two canine kids. She always looks a mess and never meets a deadline.