Jennifer Lynn Armentrout
Authoress Jennifer Lynn Armentrout was born on the 11th of June, 1980, in Martinsburg, West Virginia, United States of America. Armentrout is a prominent American author, primarily writing stories in the genre of contemporary romance, sci-fi, the paranormal, and the like.
Her novels usually tailor to young adult audiences, but also to adults; truth be told, the somewhat new 'new adult' genre audience is a common aim of Armentrout's.
Obsidian Book
Career
Pertaining to the intimate or private life of Armentrout, not many things are public knowledge. However, we are, of course, aware of the fact that a number of Armentrout's novels have been featured on the bestseller list of the New York Times. One of her novels, Obsidian, was even optioned by Sierra Pictures.
Armentrout is acknowledged as a hybrid author. Being a hybrid author entails the ability to be a successful self-published author, while not being completely averse to offers and contracts with the most traditional or conventional forms of publishing.
Check Price on Amazon
Working Hard
The publishers with which Armentrout has struck a deal in the past, among others, include Harlequin Teen, HarperCollins, Entangled Publishing, Disney/Hyperion, and plenty more.
Armentrout has been noted to write up to eight hours in a day, nearly each consecutive day. This isn't a surprise seeing as how she was awarded the RITA Award for Best Young Adult Romance. With that said, we can now give our review.
Lux Series
Jennifer Lynn Armentrout's novel is frequently mentioned when talking of the authoress' greatest novels, and rightfully so. Obsidian book is the first in one of Armentrout's most adored series, too. The series is Lux and it is comprised of five primary novels, with a few tie-in ones here and there. It was published in 2011. For more similar books, take a look at our best alien romance books selection.
Obsidian book is often the first one that readers pick up from Armentrout and it's not an oddity, at all. Her Lux series if thought of as her most complete, yet, and where better to start than with the first book of the series? Also, readers commonly note that their mind was blown upon finishing the book, so it definitely speaks to the talent and the prowess of Armentrout. Now, let's take a step into the Lux world, and give our book review.
Katy
Katy is one of the main characters in the Obsidian book. Katy has fairly recently relocated to a mundane little town situated in West Virginia. In fact, Katy and her family moved just before she could have begun her senior year at high school.
Katy didn't much care for the small, uninteresting town where nothing really happens; she'd become used to the annoyingly thick accents, the less than stellar internet speeds, and just a lot of boredom. However, by happenstance, Katy catches her neighbor out the corner of her eye and she is instantly intrigued.
Check Price on Amazon
The Devilish Demon
He's pretty tall, his eyes are astonishingly green, and, oh, his name is Daemon. However, upon having had their first interaction, Katy is resigned once more. Daemon is just so irritable, he's obnoxious, and it's obvious that he and Katy aren't exactly going to hit it off just as Katy might have wanted when she first saw him.
However, the boring little town loses most of its sense of boredom when Katy finds out that Daemon and his sister aren't human. The two of them are extraterrestrial beings, hiding from their alien enemies that want their powers. Now, what does the body know about aliens? A caress and a lingering touch are all that's needed from Daemon to make Katy quiver, and no one's been able to do something like this to her.
Realistic Character
Katy, from the very moment that we meet her, is a very realistic character. The way that she acts, the emotions, feelings, urges, and the general countenance of hers comes off as ones grounded in reality in spite of how unreal the things that happen are. Also, Katy is a book blogger so that's very neat.
The reaction she has to the revelation of living next door to aliens is completely gold. It feels like a breath of fresh air not having the human character just nod awkwardly before the bizarre being and the human come to copulate, kiss, or whatever they might be into. On a side note, her moments spent with Dee, Daemon's sister, come off as very endearing and astoundingly loveable.
Not a Demon, Yet Still Out of This World
Daemon, on the other hand, is irritable, impatient, and very hot-headed. He's rash and he's impetuous, but golly is he a charming and attractive character. Of course, he, in his own alien way is quite the endearing person. His attitude and overprotective manner concerning his sister is just adorable.
On other occasions, though, he is only here to annoy and get reactions out of Katy so much so that he becomes an absolutely integral part of the story. There would scarcely be motion without his quips and the banter between Katy and Daemon.
Exhilarating Plot
The plot for plot's sake is also very exhilarating. The world-building from Armentrout and the way that she deals with the alien origin of Dee, Daemon, and the villains of the story, is worthy of praise. The pacing is superb, as the scenes between Daemon and Katy are wonderfully spread out in a way that has the reader beaconing for more and more. Truly a superb romance.
Like we said, the Lux series has four other books in the story, with a few tie-in novels, so if our Obsidian book review interested you, taking the series up is probably a great idea. On the other hand, Armentrout's Obsession book and Wait for You book are great, too!
Check Price on Amazon
Author
Books and Authors From the Same Genre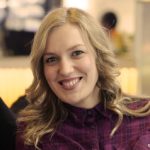 Alissa is an avid reader, blogger, and wannabe writer. (She's a much better cook than a writer actually). Alissa is married, has one human, one feline, and two canine kids. She always looks a mess and never meets a deadline.