Samantha Young
Wonderful author Samantha Young was born in the year of 1986 – she is thus at the moment aged thirty-four – in Stirlingshire, Scotland, the United Kingdom. In her own mind, Young views herself as a Scottish booklover whose desire to become a published author was accomplished.
The authoress primarily writes in the adult contemporary and paranormal romance genres, while she is a frequent writer of Young Adult urban fantasies and Young Adult fiction, as well.
On Dublin Street Book
Career
Her novels have been featured on bestseller lists like USA Today, Wall Street Journal, and even the New York Times bestseller list. Samantha Young's works have been translated in as many as twenty-eight languages, while her works have been distributed in thirty or so countries.
As such, she is an accomplished international bestselling novelist, as well. Her most famous works are her On Dublin Street series, the Into the Deep series, and her superb Hero series.
Check Price on Amazon
Education
In terms of education, Samantha Young graduated in the year of 2009 from the University of Edinburgh. At the present moment, she lives in her home country of Scotland. With all of this noted and said, we can now give our book review.
This novel of Samantha Young is, by and large, viewed as one of the novelist's supreme achievements as a writer. Words cannot describe the love and admiration that genre lovers feel for this brilliant work.
On Dublin Street Series
It is also a part of her wonderful series of the same title, which features a total of six works, and a number of tie-in novels that readers adore, as well. The book at hand is the first in the series and it was published in the year of 2012.
The prologue of this mighty volume is one that will leave you gasping, aghast, shocked, and a bit saddened by the events. In a lesser author's hands, this might have been squandered for a cheap thrill or a way to tug at our hearts, but in Young's, everything feels realistic and genuine.
Jocelyn
We see our main character, Jocelyn, as she is sitting in class. She's in high school, so like all high- school goers, she doesn't much care about the proceeding lesson. She has boys on her mind as much as girls her age are used to. However, we, the readers, know that something is going to go awry very soon, and the poignant sense of suspense bites. This might be the final moment of ordinariness in Jocelyn's life.
When Death Takes so Much From Life
What information is about to find its way and be divulged to the poor, hapless girl is that her family has been killed in an accident on the road. The loss of her family throws Jocelyn in veritable throes. Her life has changed as she knows it, and for years and years to follow, nothing will be the same.
The idea that she didn't know something like that happened until perhaps hours later, seeds, and instills fear in Jocelyn. She dreads what the future holds for her and what it might pluck of hers and not give it back.
Check Price on Amazon
Fear Creeps in
Some time passes and Jocelyn moves into her friend Ellie's apartment on Dublin Street. Ellie lives along with her elder brother named Braden. As she gets closer to the two of them, she fears that they might, just like her family, be torn from her.
Especially with Braden, Jocelyn feels an intense attraction and a fire drives them together. Braden knows that putting a label on their little romance could be of detriment, so he opts to ask Jocelyn for a no-strings-attached sort of thing without any feelings, but only an enjoyment of the carnal. 
The Good in the Less Than Ideal
Jocelyn senses throughout their wonderful affair with Braden that her chance at joy and fulfillment is but an arm's length away, but her hands are frozen steadfast at her waist. Angst and terror don't allow her to move on with her life. We also covered this book in our article about the best adult romance books. Check it out!
Braden, himself, is an incredible chap. For all his flaws – being arrogant, a bit controlling, possessive, as alpha as they come, and at times can be domineering –, he's still an outstanding mate. He feels a veritable sense of dread and compassion for Jocelyn as her panic attacks ail and torture her.
Tremendous Story
He isn't one to keep egging on until something breaks or blows up. He's kind and succinct with his words. Even when they have sex and a chance dread overcomes Jocelyn, he merely waits a moment and asks if she's alright now. This doesn't demean Jocelyn, but enables her to get her bearings in little time.
As for the story between them, it's a tremendous one, truly. It doesn't come easy for the reader to put this book down after you read a few pages in succession. The storytelling and prose are like butter. The characters are lively, nuanced, and multilayered.
Grounded in Reality
Their interrelationships are ones grounded in reality. We laugh, giggle, guffaw with them, we cry and weep with them, but we also moan with them in a passion wholly out of this world of ours. If you like the story, make sure to check out our review of the best adult romance books.
Must-Read
The novel is an emotional journey for Jocelyn, walking hand in hand with Braden, and it's one you won't forget soon. One can see how proud we are of Jocelyn and her unceasing will just by the way our book review of On Dublin Street is worded. On Dublin Street has five other novels – and a few tie-in ones – that can satisfy any urge or need for more from Samantha Young.
Check Price on Amazon
Author
Books and Authors From the Same Genre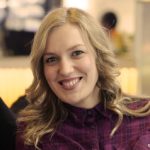 Alissa is an avid reader, blogger, and wannabe writer. (She's a much better cook than a writer actually). Alissa is married, has one human, one feline, and two canine kids. She always looks a mess and never meets a deadline.