Janet Evanovich
Janet Schneider was born on the 22nd of April, 1943, in South River, New Jersey, United States of America. More familiar to the world of novels is Janet Evanovich, though.
Accordingly, the illustrious career of Janet was begun utilizing the penname of Steffie Hall. Upon having the first novels of Steffie Hall become a genuine success – they were featured on USA Today, Amazon, and New York Times bestseller lists –, Evanovich revealed her identity.
One for the Money Book
Education
As we noted, Janet was born and raised in South River, New Jersey. Her mother was a housewife, while her father was employed as a machinist. Janet went to and graduated from South River High School.
The first person in the family of Janet to go to college and graduate was actually Janet, herself. She attended Douglas College and studied art. In 1964, though, Janet married Pete Evanovich. In a few years' time, the couple had two children and Janet decided that she would be a housewife just as her own mother was.
Check Price on Amazon
Career
It was only when Janet was in her 30s that she started with her career of being an author. Being that writing dialogue was not her forte, at least in her own opinion, Janet took to improve acting as a means to the end of becoming proficient in this art.
Initially, Janet wanted to write more in the literary genre, but soon tried her hand in the romance genre and saw that it was more up her alley. Soon she had written two novels and in a little while sold them and from there on her career took off. With all of that noted, we can now give our book review.
Stephanie Plum Series
This book is one of the best novels to have come from Janet Evanovich. It doesn't take one to be a rocket scientist to figure out the appeal of novels like this and why they are so heartwarming and why they leave the reader elated. It is also a part of Janet's Stephanie Plum series. The Stephanie Plum series is comprised of a whopping twenty-seven works of which this one is the first, published in 1994.
The main character, as the series' title implies, is Stephanie Plum. Stephanie Plum has been a bit out of luck for a while. At the present moment, Stephanie is fresh out of a job because she was fired. She is trying to make ends meet by hawking the things from her apartment seeing as money is one of the few things that Stephanie doesn't have.
A Little Mistake
Luckily for Stephanie, she gets word that a cousin of hers has a job centered around filing documents at his bail bonds job. However, Stephanie's luck has run out once more as she arrives too late. A little bit of coercion and coaxing later and Stephanie has persuaded her cousin, by slightly nefarious means, to give him another job he has; this job will surely prove lucrative. The title of the job? Bounty hunter.
Stephanie hasn't the slightest inkling of what the job's qualifications actually entail, but she surely possesses the most important quality of becoming a bounty hunter: she is extraordinarily enthusiastic. This enthusiasm does wane when her first mark is revealed.
Check Price on Amazon
Bit of an Accident
The first perpetrator that Stephanie has to retrieve is an old acquaintance of hers. In fact, the person at hand was the guy that popped her cherry when they were in their high school days.
The last memory that Stephanie has of Joe Morelli is when she ran him over as a result of his apparent vanishing or avoidance of her following the popping of the aforementioned cherry; that and the fact that he detailed their intimate encounter on a wall for people to freely gaze at.
Morelli's Sins
She learns that Joe Morelli was a police officer, but he repeated his vanishing act when murder allegations were thrown his way. The bounty hunter's job asks of Stephanie to be armed with a few essentials: a handgun and a very potent pepper spray.
However, a bit of fear does creep up on Stephanie so she decides to educate herself on the art of bounty hunting. This leads Stephanie to Ranger's doorstep and he shows her the particulars of the job.
Benito Ramirez
In a little while, though, Stephanie has attracted a bit of a stalker in the form of former boxer Benito Ramirez. Benito is known for being a rapist and he vows to Stephanie that he will pounce on her the very minute that she least anticipates such a thing.
On the immediate mission that Stephanie's job asks of her, she actually encounters Joe Morelli quite a few times. Each time, though, he is less than eager to come with her and is intent on clearing his name. He denies ever having shot and killed an unarmed person, but the evidence was very much against him.
Sparks Flying
As their interactions begin to grow more and more, Stephanie can't decide whether Morelli is really the same bad guy she knows from high school or he is a man on a mission to make a wrong right. The romance between them is something that one should pay attention to, as well. For more information about this book and similar ones, take a look at our selection of the best mystery romance books.
Enjoyable Series
Our book review of One for the Money can't spoil all the fun for the reader, though. We suggest picking up the book if your interest has been piqued. The rest of the Stephanie Plum series is just as exhilarating, enjoyable, and outright fun as the entry we just discussed, too.
Check Price on Amazon
Author
Books and Authors From the Same Genre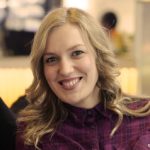 Alissa is an avid reader, blogger, and wannabe writer. (She's a much better cook than a writer actually). Alissa is married, has one human, one feline, and two canine kids. She always looks a mess and never meets a deadline.