Stormie Omartian
The Power Of A Praying Wife is a deeply Christian book by Stormie Omartian and it is important to know that before you even begin to read it. It was first published in 1996 and the world is a completely different place to what it was then, so do not expect it to be topical, current, or applicable to the twenty-first-century concept of marriage and relationships.
Quite a Challenge
Writing a balanced book review of this outdated book could prove to be quite a challenge, but it is worth considering whether there are any redemptive features between the covers. You can find this book on our list of the best Christian marriage books. Check it out.
The Power Of A Praying Wife Book
Well Received
The Power of a Praying wife was in great demand when it was first published and very well received by its target audience – white, middle-class, Christian, American women. They found inspiration and encouragement by using the thirty chapters of the book to prompt a different aspect to focus on when praying for their husbands.
Many husbands have many more than thirty areas that need specific prayers, but for some readers, it's a starting point. I'm guessing that once the wife starts praying for her husband, she is going to have very little time for anything else (besides applying lipstick and slipping into something sexy before he gets home from work!)
Check Price on Amazon
Positive Reviews
Readers claim that The Power Of A Praying Wife book is written in a simple style and the concepts are easy to understand. The basic premise is that if a woman prays for her husband every day, God will be present at the center of the relationship.
Readers find it easy to relate to Stormie, the author because she writes with openness about her marital struggles and the depths of loneliness that she experienced in her marriage. She encourages optimism and also shares the strategies that helped her overcome the problems that she encountered.
Sincere Belief
Most readers who have written reviews about this book are professing Christians and have a sincere belief in the Biblical principles on which it is based. Some reviews allege that there was a noticeable difference in the attitudes and behaviors of their spouses once they started praying for them.
They believe that God deepened their relationship with each other. Others declare that The Power of a Praying Wife inspired them to pray about many other aspects of their husband's lives and that they saw dramatic results.
Less Positive Reviews
Obviously, this book has a limited target audience. I feel sure that there are women of every faith, as well as atheists, who offer up prayers for their husbands every day. Well, maybe some are more like curses, but they do reach to the Heavens for help. They are different from the type of prayers that are recommended in this book.
Some of the comments I have read in reviews, state that this book is sexist and insulting in its stereotyping. The implication is that women are to blame for most of the problems in a marriage and she should, therefore, take responsibility for fixing them.
It would be very interesting to find out how many women who are locked in poverty, in an abusive marriage, or locked up in their homes, feel about the suggestions in this book. Could it be true that all they need to do is buy some sexy lingerie and splash some special perfume on to satisfy her husband's needs?
Check Price on Amazon
This Book is Not Inclusive!
The Power of a Praying Wife does not account for wives who have health problems, disabilities, a brood of children to care for, and/or a full-time job. What about middle-aged or elderly women? The reasoning is that, if you are not able to squeeze some prayer time in for your husband, then you are considered a failure, both as a wife and as a human being.
And of course, there is no consideration in this book for people who are in same-sex marriages or any one of the many different types of relationships that bind couples whether they are casual or legal commitments.
A valid question that needs to be asked is, does the Bible promote this kind of sexism? Some reviews describe the advice in this book as "ludicrous" and "dysfunctional". Encouraging husbands and partners to believe that it is their god-given right to make unreasonable demands on their wives is considered irresponsible and could even endanger the mental well-being of some women and their families.
Does This Book Promote Domestic Violence?
With domestic violence considered as a major problem in many countries of the world, I would strongly recommend that women think very carefully before following some of the advice that is set out in The Power of a Praying Wife.
The whole point of being married is to enjoy the benefits and responsibilities of being in a committed relationship, and most women desire a close bond with their partners. If this book was just about praying for one's husband, most readers would not have too much of a problem with it.
However, this book by Stormie Ormatian is irrelevant and the precepts so antiquated that it is an insult to the modern, liberated, intelligent woman for whom it was ostensibly written.
In Conclusion
To end my book review of The Power Of A Praying Wife I would like to suggest that this book is published with a health warning on the cover, such as the ones that denote inappropriate language or an age restriction. This book should be approached with caution!
Check Price on Amazon
Author
Books and Authors From the Same Genre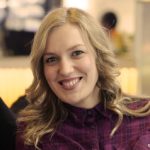 Alissa is an avid reader, blogger, and wannabe writer. (She's a much better cook than a writer actually). Alissa is married, has one human, one feline, and two canine kids. She always looks a mess and never meets a deadline.