Mark Driscoll
It is not often that, when reviewing books, one meets such a barrage of antipathy towards the authors, the content of the book, and the views they have presented! Such is the case when reading reviews of this marriage guidance book by Mark Driscoll.
Controversy
Mark, and his wife Grace, are no strangers to controversy, but with Real Marriage: The Truth About Sex, Friendship And Life Together, they have achieved new levels of revolt from readers.
Real Marriage Book
A Biblical Foundation
This book is based on Biblical teachings and, as such, it is presented from a Christian perspective. However, Driscoll's interpretations and adaptations of the scriptures, are for some, a great cause for concern.
The book was marketed as a frank revelation of how the Driscoll's have achieved a successful marriage. It becomes clear very early in the reading of the marriage guidance book, that their success is based on having a healthy sex life.
Check Price on Amazon
Boastful
Driscoll is almost boastful about his prowess and it seems to give the author a much-need macho boost. On the positive side, they also claim that their friendship is the foundation on which they have built their relationship and that is always sound advice.
Real Marriage is a short book with just five chapters. What they cover are questions such as:
Does my spouse need to know about my pre-marital sexual activities?
Does the Bible give clear guidance on masturbation and other sexual activities?
Further questions about oral and anal sex.
Porn for Christians?
The big question that readers what an answer to is did the couple need to be so frank? Was this just a way of writing "Christian pornography"? Driscoll seems able to sexualize just about every activity that he can think of.
Most reviews of Real Marriage book advise reading it with judgment and caution. Many others would not recommend reading it at all.
Check Price on Amazon
Skipping Over
For such a short book, there are chapters that readers have recommended skipping over, so it does not seem like one is getting very good value for money with this book.
One review strongly advised against reading the chapter on sex if you are unmarried or engaged because it is so explicit and would be unsuitable for a single person. It is very hard to conceive of such naivety in the twenty-first century.
They Say that "Sex Sells"
However, that is unlikely in the case of Real Marriage book. One of the few positive reviews I found, after a long search, described how highlighting the important part that friendship in a successful marriage, was a highlight of the book.
Having a sincere and binding friendship with one's spouse is the one factor that everyone agrees on. Talking and listening to one another with respect is the basis for all good relationships and marriage in particular. If you are interested in this kind of topic, take a look at our best marriage books list.
Allegations
According to an article called Gender and Religion published by Jessica Johnson in 2019, there have been some serious allegations of abuse made against Driscoll by members of his congregation.
His work has also been criticized for having outdated and impractical advice on how to run a "Christian" household in today's world. There is little advice in this book for you if you are a poor, Black, single parent. This means that the audience for this book is extremely limited.
Masochistic Attitude
Driscoll also has a very masochistic attitude to solving most of life's problems and would appear to have a penchant for aggression.
With such a wide variety of excellent marriage guidance books available in the bookstores, it would advise doing more research and find other, better examples of marriage guidance books than Real Marriage.
Check Price on Amazon
Author
Books and Authors From the Same Genre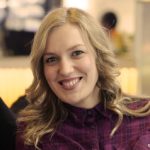 Alissa is an avid reader, blogger, and wannabe writer. (She's a much better cook than a writer actually). Alissa is married, has one human, one feline, and two canine kids. She always looks a mess and never meets a deadline.