Rulers of the Sky Trilogy
Rulers of the Sky is a trilogy book series that holds the following books, in chronological order: Scorched, Ember, and White Hot. Their theme is a sort of medieval times one where the world is occupied by humans and another race of beings called Drakkon.
Paula Quinn
We will cover a bit of each book in our review of the Rulers of the Sky series, but also as important is knowing the brilliant author who wrote them, Paula Quinn. Paula's specialty is actually writing medieval times books that are filled with romance, action, heartbreaking choices, and amusing adventures that are filled with suspense.
Rulers of the Sky Book Series
Scorched
In Scorched, you get to read the exciting start of this book series and get to find out what the whole story is, what's it about, and what are some of the amazing and complex characters it holds. As you start reading, the first thing you see is that Earth is now ruled by humans after a very, very long reign by the previous masters of this world, called Drakkon.
Check Price on Amazon
Marcus
Also, one of the first characters you meet in the whole series and in this book is Marcus, he is an ancient Drakkon, and one of the last of his kind for that matter, due to the fact that man was in the possession of a powerful artifact that held the power to turn Drakkon into humans.
Turned into a Human
When a high council discovers that Marcus was in the possession of a treasure that held more power than any of Marcus' dragon hordes, they immediately turn him into a human, against his will.
The story gets so much more exciting as Marcus figures out more about his new human body that he hates so much until he falls in love with a gorgeous virgin woman and later faces a hard choice when an opportunity presents itself to him that can turn him back into a Drakkon.
Ember
As our series review of Rulers of the Sky continues, we have the second book of the Trilogy, Ember, where Paula talks about the last living Drakkon on Earth, Millionaire Garlon Gold.
He is actually a rare one as his blood holds the power to transform himself and others between man and Drakkon at any time, but this character chooses to live alone, as the last of his kind. You read about his story as it quickly turns into an exciting one after he secludes himself in a villa and is facing a problem regarding having a price on his head.
White Hot
And in the third and last book, White Hot, this amazing story nears the end as we read about a tale of passion, revenge, love, and again, hard choices that the characters constantly face.
One of the main characters in this book is Jacob White, a man with altered blood that allows him to fly through the skies, breathe fire, and have a pretty strong body. His story is one that is in the middle of a great adventure as he meets a woman who truly changes his life and both of them have some troubles coming their way.
Check Price on Amazon
Author
Books and Authors From the Same Genre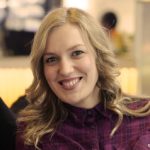 Alissa is an avid reader, blogger, and wannabe writer. (She's a much better cook than a writer actually). Alissa is married, has one human, one feline, and two canine kids. She always looks a mess and never meets a deadline.